Trading Briefly Halted As Coronavirus and Oil Price War Spark Huge Dow Drop
By R.J. Johnson - @rickerthewriter
March 9, 2020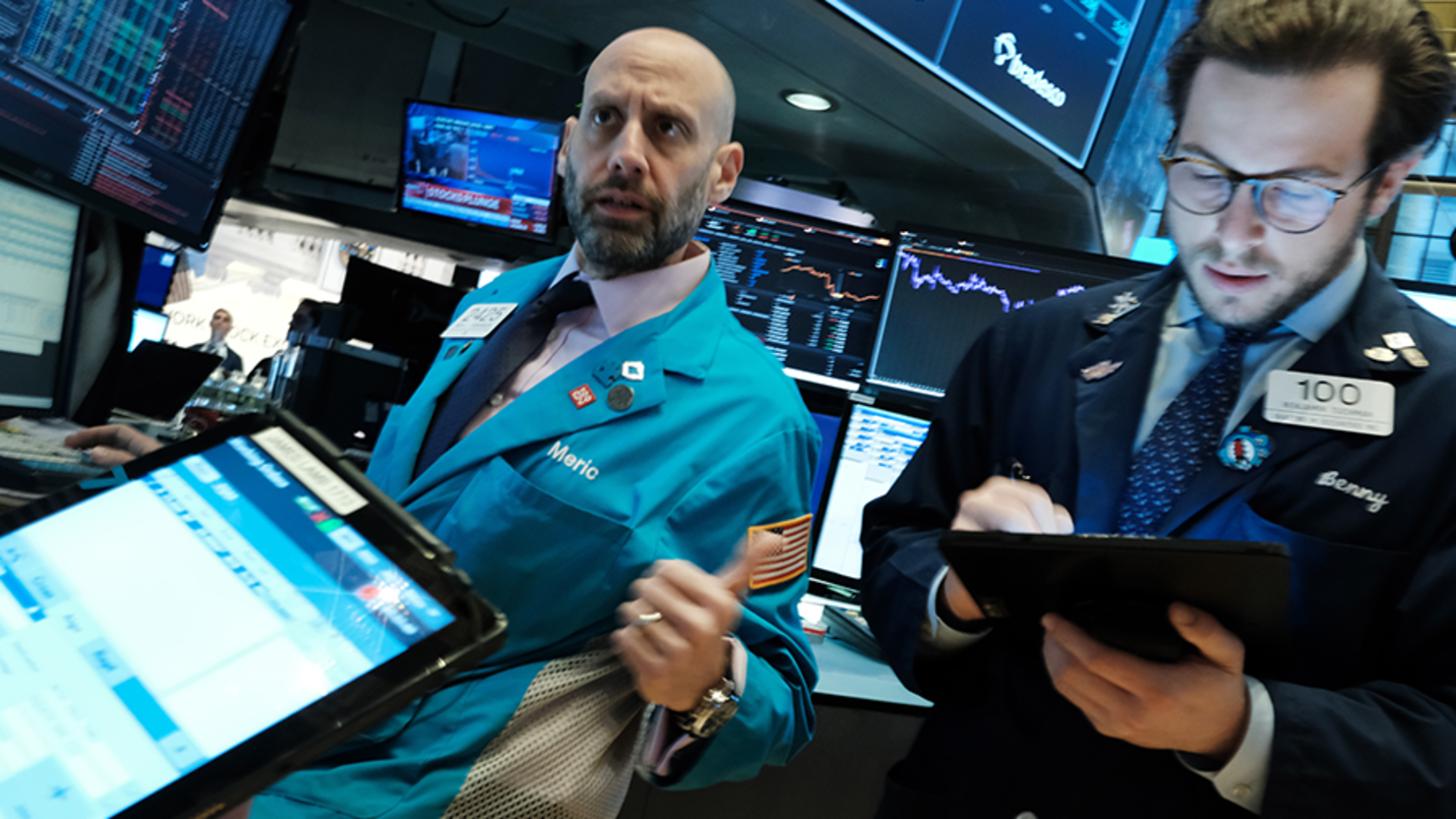 Trading Briefly Halted As Market Plunges Amid Fears of Coronavirus and Oil Price War
Markets have been taking a beating Monday morning amid fears over the spreading coronavirus coupled with a nascent oil price war between OPEC member Saudi Arabia and Russia.
The Dow plunged by 1,800-points on the open, prompting one of the market's "circuit breakers" to trip, halting trading for 15 minutes in an attempt to calm investors' nerves. When the market reopened at 9:49 am ET, the Dow continued to fluctuate, dropping by as much as 2030 points at one point. It recovered somewhat by 10 am ET and was only down by a little over 6% as of 11 am ET.
Markets took a hit after oil prices cratered by 30 percent overnight after the world's oil-producing countries failed to strike a deal in Vienna to cut production amid a fall in demand on Friday. The spat over oil production between oil-producing countries continued over the weekend as Russia and Saudi Arabia both announced plans to ramp up production when a previous deal expires at the end of the month.
The fall in oil prices was the largest since the Gulf War.
A second market "circuit breaker" could be triggered if the markets continue their fall. If the market ends up falling by 13%, a second circuit breaker would be tripped, and trading would be paused for another fifteen minutes. If the markets fell by 20%, trading would be stopped for the day. The circuit breakers were created to avoid another "Black Monday," in which the market crashed by 22.6% in a single day.
Number of Cases Pass 500 in United States, Death Toll Rises to 22
Health officials say more than 230 new cases of the novel coronavirus known as COVID-19 were confirmed over the weekend, bringing the total number of cases to at least 545 in more than half of states nationwide. California, New York, Oregon and Washington state have all declared emergencies over the crisis.
At least 19 people have died in Washington, with the majority of those deaths occurring at the Life Care Center in Kirkland, Washington.
At least one person has died in California from the virus, with two other people having passed away in Florida.
Globally, there have been 108,000 confirmed cases of the virus, with more than 3,800 fatalities. There are at least 100 countries and territories across the world that have been confirmed to have a confirmed case of the virus.
Senator Ted Cruz and Rep. Paul Gosar (R-AZ) Announce Plans to Self-Quarantine After Exposure at CPAC
Two lawmakers announced over the weekend that they would be staying home this week after they came into contact with a person who tested positive for the novel coronavirus, COVID-19.
Senator Ted Cruz announced late Sunday that he would remain at his Texas home for the next two weeks after he had a brief interaction with someone attending the Conservative Political Action Conference in Oxon Hill, Maryland. Another lawmaker, Arizona congressman Rep. Paul Gosar also announced he would be closing his office in Washington D.C. and self-quarantine at home in Arizona for the next 14-days after he had "extended" contact with someone who has been hospitalized with the virus.
Both lawmakers assured the public in statements issued by their office that they were feeling fine and weren't showing any symptoms of the virus.
House leaders are scheduled to meet Monday evening to discuss a legislative response to the coronavirus, House Speaker Nancy Pelosi's office said.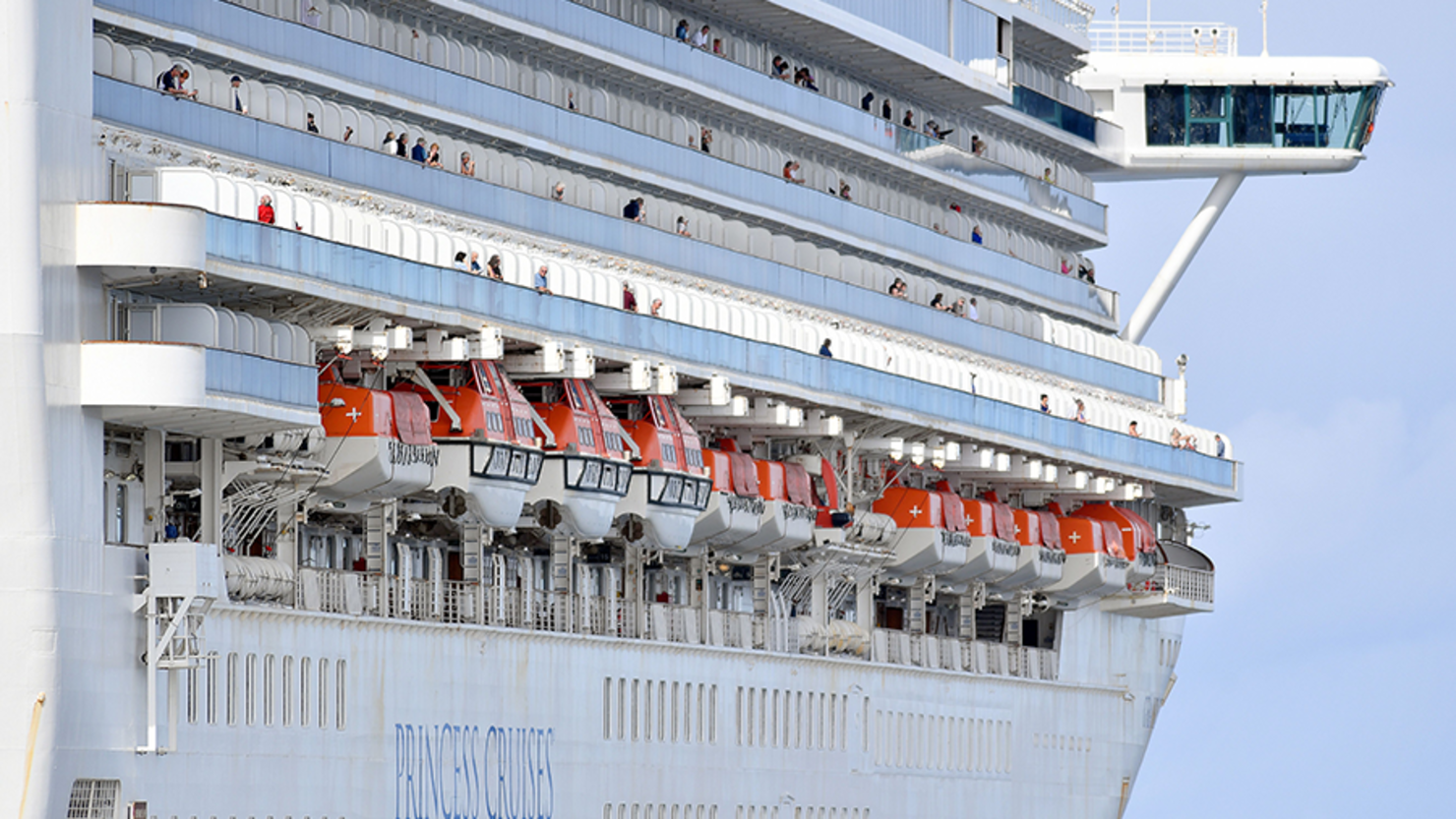 Top U.S. Health Experts Says Those "Vulnerable" to Coronavirus Should Limit Travel
In an interview on NBC's Meet the Press on Sunday, Dr. Anthony Fauci, director of the National Institute of Allergy and Infectious Diseases recommended that people who might be vulnerable to the coronavirus outbreak, stay at home and limit their exposure to travel and large crowds.
"If you are an elderly person with an underlying condition, if you get infected, the risk of getting into trouble is considerable. So it's our responsibility to protect the vulnerable," Fauci said.
Health experts say the virus has been found to be far more lethal for the elderly and those with underlying conditions.
"When I say 'protect,' I mean right now. Not wait until things get worse. Say no large crowds, no long trips. And above all, don't get on a cruise ship."
"This will be a recommendation," Fauci said. "If you're a person with an underlying condition and you are particularly an elderly person with an underlying condition, you need to think twice about getting on a plane, on a long trip. And not only think twice. Just don't get on a cruise ship."
The rest of the nation may also have to get used to having large gatherings like concerts, festivals and games changed.
"They call it social distancing, but it's commonsense stuff. You don't want to go to a massive gathering, particularly if you're a vulnerable individual," he said.
"If we continue to see the community spread go up, I think you need to seriously look at anything that's a large gathering."
Italy Quarantines More than 16 Million Amid Coronavirus Outbreak
Prime Minister Giuseppe Conte signed a decree over the weekend that would restrict more than 16 million people in the Lombardy region and 14 other northern provinces. The measure expands a previous lockdown of 11 towns located in Lombardy and Veneto. People will no longer be allowed to move in and out of the areas.
It's the largest quarantine outside of mainland China.
More than 7,300 cases of the novel coronavirus have been confirmed in Italy, with at least 366 deaths there. The COVID-19 outbreak has been mostly concentrated in the northern regions of Lombardy where nearly half of the cases have been detected.
Cedars-Sinai Study Says Extent of Corona Virus Contagion Greater than Thought
A new study by Cedars-Sinai suggests the rate of infection of the novel coronavirus in the United States could be far greater than health officials have said. According to the study, more than 9,000 people in the U.S. may have already been infected by COVID-19, far more than what's been reported.
"This suggests that the opportunity window to contain the epidemic of COVID-19 in its early stage is closing," the researchers stated in their paper, which is posted online on a forum where physicians and researchers share information.
Researchers say they used "very conservative" methods to estimate the rate of infection by modeling COVID-19 infections directly "imported" to the U.S. from Wuhan, China, where the virus is thought to have originated, before Jan 23. Researchers used data like air traffic data between Wuhan and the U.S., the totals of confirmed cases in the U.S, and the identification and quarantine of individuals of domestic cases in the U.S.
Based on all these assumptions and methods, researchers estimated the total number of people in the U.S. infected with coronavirus as of March 1 to be between 1,043 and 9,484.
"This makes our current estimation likely to be an underestimation of the true number of infected individuals in the U.S.," they wrote.
Shlomo Melmed, MB, ChB, executive vice president of Academic Affairs and dean of the medical faculty at Cedars-Sinai, added: "Cedars-Sinai is committed to the global efforts to combat COVID-19 and we believe that early dissemination of this study and the free sharing of the code that underlies the model will help in those efforts."
However, slowing transmission of COVID-19 may not be easy considering that most of the cases appear to be mild, with some patients completely asymptomatic.
"Our model suggests that even moderately effective population interventions to reduce transmission can have a profound impact on the scale of the epidemic," said Dermot P. McGovern, MD, PhD, professor of Medicine and Biomedical Sciences at Cedars-Sinai and senior author of the new study. "This finding supports the role of public health interventions in controlling this disease."
Photos: Getty Images