You Can Earn $1K Comparing Animated & Live-action Disney Films
By Emily Lee
March 9, 2020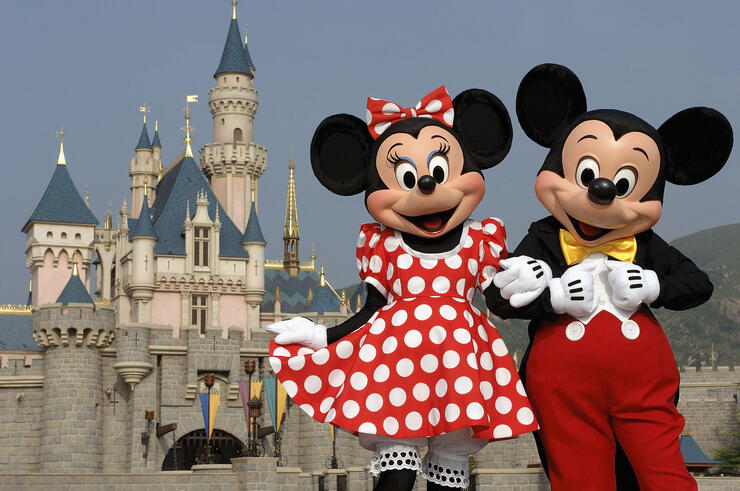 If you'd rather be watching a Disney movie right now than doing literally anything else, a website is looking to hire somebody to watch 12 classic animated movies and compare them to their more recent remakes. Not only will the lucky candidate get to watch all those films, they'll also earn $1,000 for doing it.
So, how do you land this Disney dream job? UpgradedPoints.com, a website specializing in information on credit card rewards programs, is seeking a candidate with "overall enthusiasm for Disney – you're the type of person who has Disney soundtracks on your [playlist] and immediately signed up for Disney+" when it launched late last year. In order to apply, you must 18 years or older and an U.S. citizen.
The ideal candidate will also have "a love for movies, especially the Disney classics," as well as "strong attention to detail" and "the ability and availability to binge-watch 12 movies and their remakes in a short amount of time." Last but not least, the right person will have active social media accounts on Facebook and Twitter.
If you're chosen to complete this challenge on behalf of UpgradedPoints.com, you'll receive a worksheet to complete for each movie as you watch. The chosen candidate will be asked to chronicle their binge-watching journey on Facebook and Twitter, as well. All movies will need to be watched and all worksheets will need to be completed before April 30, 2020. The findings will then be compiled into a blog to be published on the UpgradedPoints website.
Here are the movies—both animated and live-action—that must be watched for the job:
101 Dalmatians
Alice in Wonderland
Sleeping Beauty (Remake: Maleficent)
Cinderella
The Jungle Book
Beauty and the Beast
The Many Adventures of Winnie the Pooh (Remake: Christopher Robin)
Dumbo
Aladdin
The Lion King
Lady and the Tramp
Mulan
In addition to the $1,000 payment, the chosen candidate will receive a $100 gift card to purchase a ticket and snacks to see the new live-action Mulan film in theaters and pay for a one-month subscription to Disney+. Interested parties can apply on UpgradedPoints.com. The winner will be notified by March 25, 2020. 
Photo: Getty
Chat About You Can Earn $1K Comparing Animated & Live-action Disney Films