Ashton Kutcher & Mila Kunis Talk Acting In Everyday Life
By Diana Brown
March 10, 2020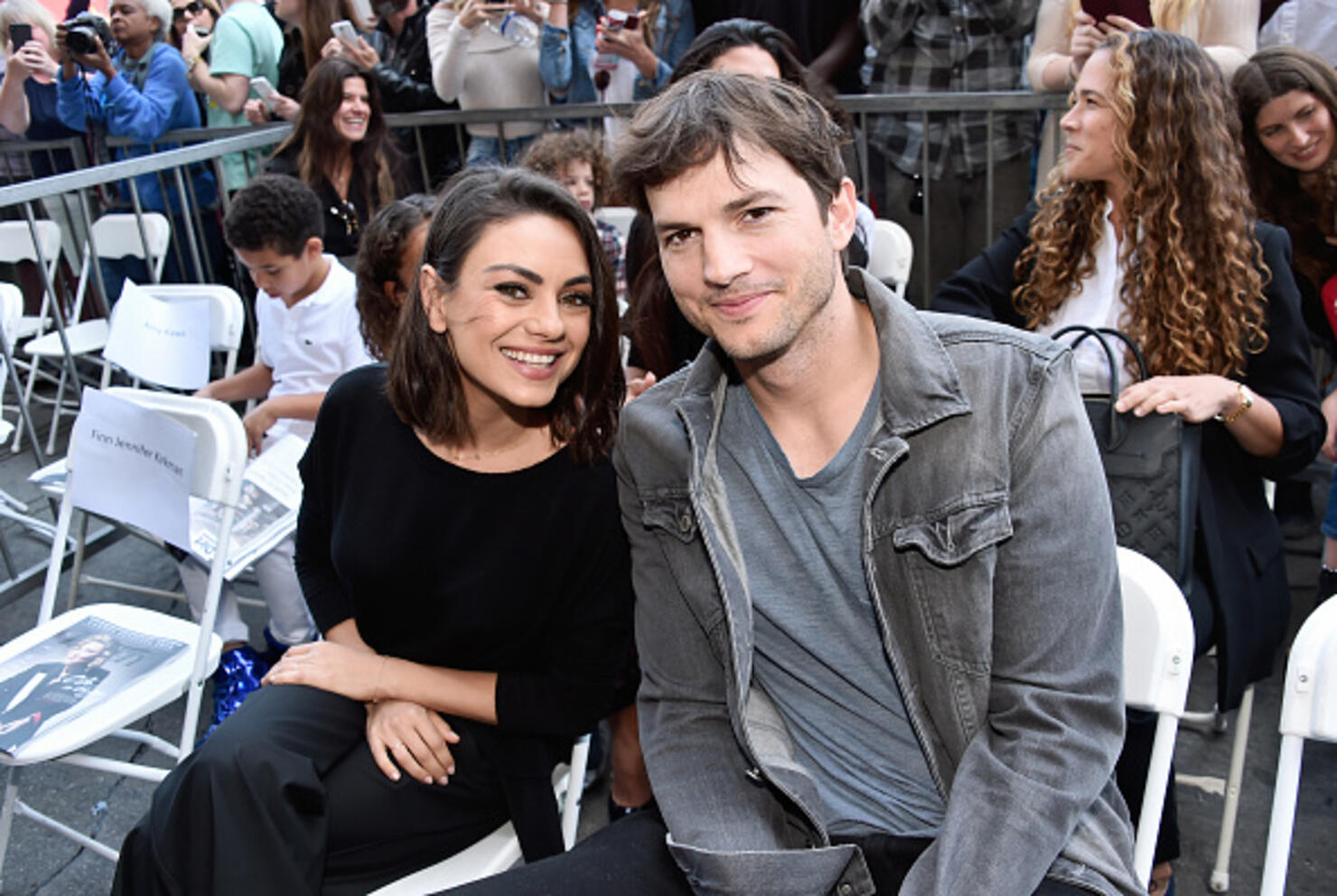 Brit Morin, founder and CEO of Brit + Co, and her husband, Dave, are curious about everything. So they started their podcast Teach Me Something New, where they could sit down with experts like scientists, CEOs, celebrities, and influencers and learn about brand-new subjects and industries and how we can apply those lessons to transform our lives. On the debut episode, they talk with actors and A-listers Mila Kunis and Ashton Kutcher all about acting: how they got into it, what they've learned from it, their most winning techniques and practices, and how we all use acting in our everyday lives. 
First, they discuss how differently Mila and Ashton approach a role: Mila does "a ton of homework," preparing her character, memorizing her lines, practicing her blocking – but once she's on set, she tries to forget all of it and just react naturally in the moment. Ashton, on the other hand, "basically has to have the entire script memorized on day one," he laughs. There are lots of technical tricks to retrieving an emotion for a scene, but it's important to know what works for you, and discard what doesn't – Mila says she can't use some of these techniques and "still be present" in the scene. Acting is, essentially, feeling real emotion in a fake environment or situation, and Ashton says the "biggest compliment you can give an actor is, 'I couldn't tell you were acting.'" Brit mentions that Malcolm Gladwell pointed out in one of his books that you could watch an entire episode of Friends on mute and still know what's happening based solely on the facial expressions. "Do you amp up your face?" she asks, when they're in a scene? Ashton says simply, "If you're thinking about your face, you're f**ked." 
So how does all this apply in real life, to those of us who aren't Hollywood heavy hitters? Turns out, there are lots of ways. They talk about improvisation, where the number one rule is "yes and;" that is, build on a scene, rather than stopping it in its tracks. Conversation is a lot like that, Ashton says. It's important to build on what the other person has said and contribute something relevant to the conversation. And even non-actors have to memorize a presentation or a speech, or make a project proposal fresh and interesting: acting techniques around memorization, voice intonation, and body language can be extremely useful. In these everyday situations, Mila says, she would advise you to approach it as she does: do lots of homework, cram as much of the information and specifics as you can into your brain, and then show up and be present. "Don't anticipate," she says. 
Listen to the episode to get more acting advice for everyday life, laugh at Mila's story of how she acted her way out of a speeding ticket, and hear them read Goodnight Moon and succeed at putting the entire studio down for a nap, on Teach Me Something New.
If you want to be sure you're listening to the podcasts everyone else is checking out, iHeartRadio has you covered. Every Monday, iHeartRadio releases a chart showing the most popular podcasts of the week. Stay up to date on what's trending by checking out the chart here. There's even a chart just for radio podcasts here, featuring all your favorite iHeartRadio personalities like Bobby Bones, Elvis Duran, Steve Harvey and dozens of others.
Photo: Getty Images