Couple Still On Coronavirus-Stricken Cruise Ship Sues Princess Cruise Line
By Bill Galluccio
March 10, 2020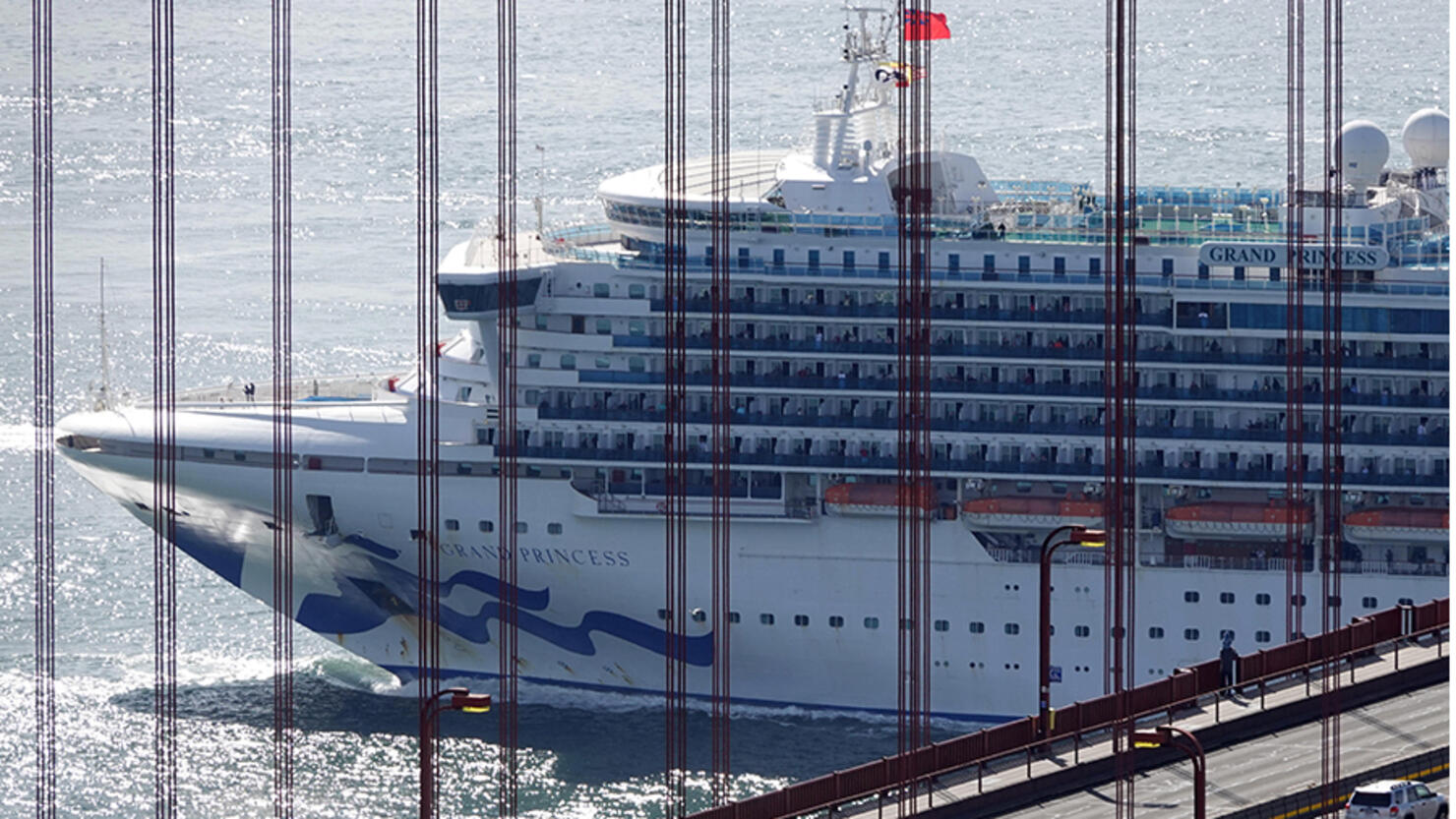 A Florida couple who is still onboard the Grand Princess cruise ship has filed a lawsuit against Princess Cruise Lines over their handling of the coronavirus outbreak. Ronald and Eva Weissberger are seeking $1 million in damages and blame the cruise line for allowing them to be exposed to the virus.
The cruise ship was forced to wait in the waters off the coast of California for days after 19 crew members and two passengers were diagnosed with COVID-19. On Monday (March 9), the ship docked in Oakland and passengers began to disembark. 23 people who required medical attention were removed from the ship, and officials said more passengers will get to leave on Tuesday.
The Weissbergers' complaint alleged that when they boarded the ship on February 21, they had to "fill out a piece of paper confirming they were not sick" but were not tested or screened for the virus. On February 25, the cruise line reportedly emailed passengers who were on a previous voyage that they may have been exposed to the virus. The cruise line did not notify passengers currently onboard the ship about potential exposure. 
The Weissbergers said that if they had known about that, they would have disembarked the next day in Hawaii.
"Defendant Princess chose to place profits over the safety of its passengers, crew and general public in continuing to operate business as usual, despite their knowledge of the actual risk of injury to plaintiffs, who are elderly with underlying medical conditions," the complaint said.
Princess Cruise Lines said they will refund passengers the full price of the cruise, along with air travel, hotel, ground transportation, and pre-paid shore excursions. The cruise line told CNN in a statement, they could not comment on the lawsuit.
"Our response throughout this process has focused on the well-being of our guests and crew within the parameters mandated on us by the government agencies involved and the evolving medical understanding of this new illness," the statement said. "We [have] not been served with any lawsuit relating to this matter, and we will not comment on any pending litigation."
To keep up to date on the latest news about the coronavirus and to understand what you need to stay safe and healthy, check out the Coronavirus: Fact vs Fiction podcast from CNN Chief Medical Correspondent Dr. Sanjay Gupta.