Dick's Sporting Goods To Stop Selling Guns at 440 Stores Nationwide
By R.J. Johnson - @rickerthewriter
March 10, 2020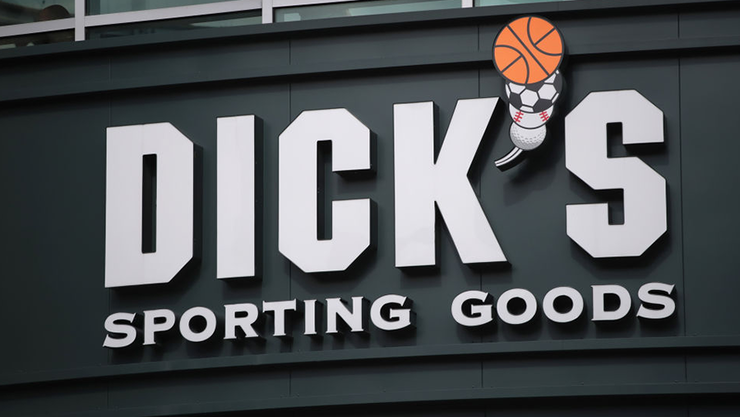 Dick's Sporting Goods announced Tuesday that it would remove hunting departments and stop selling guns at 440 of its stores nationwide as part of their effort to eliminate firearms from its stores.
The news was announced by the Pittsburgh-based sporting goods store in a quarterly earnings news release Tuesday morning.
One of the most popular outdoor sporting goods companies in the country, Dick's Sporting Goods, announced last year they would no longer sell assault-style rifles at their stores following the mass shooting at Marjory Stoneman Douglas High School in Parkland, Florida, that left 17 people dead. The shooting reignited the national conversation surrounding guns and the types of weapons available for purchase.
In the months following the company's move to eliminate guns from ten stores, Dick's found that overall sales at those stores went up. The company went on to pull guns from an additional 15 stores in March 2019. However, with all that extra inventory they couldn't sell, Dick's decided to destroy the guns instead of selling them off.
"I said, 'You know what? If we really think these things should be off the street, then we need to destroy them,'" Dick's CEO Edward Stack told CBS News at the time.
Stack told analysts in March that removing guns from the company's stores was a multi-year initiative and that more stores would see guns disappear from the shelves in 2020.
Dick's Sporting Goods is the largest sporting goods retailer in the country with more than 800 stores across the country. Currently, Walmart is the largest gun retailer in the country.
While gun groups and guns rights activists have decried the move by Dick's, getting rid of the hunting departments doesn't appear to have affected the company's bottom line. Dick's reported $2.6 billion in net sales for the 4th quarter, up by 4.7% year over year.
Photo: Getty Images