Lil Baby Responds To Rumors His Crew Jumped Offset
By Peyton Blakemore
March 10, 2020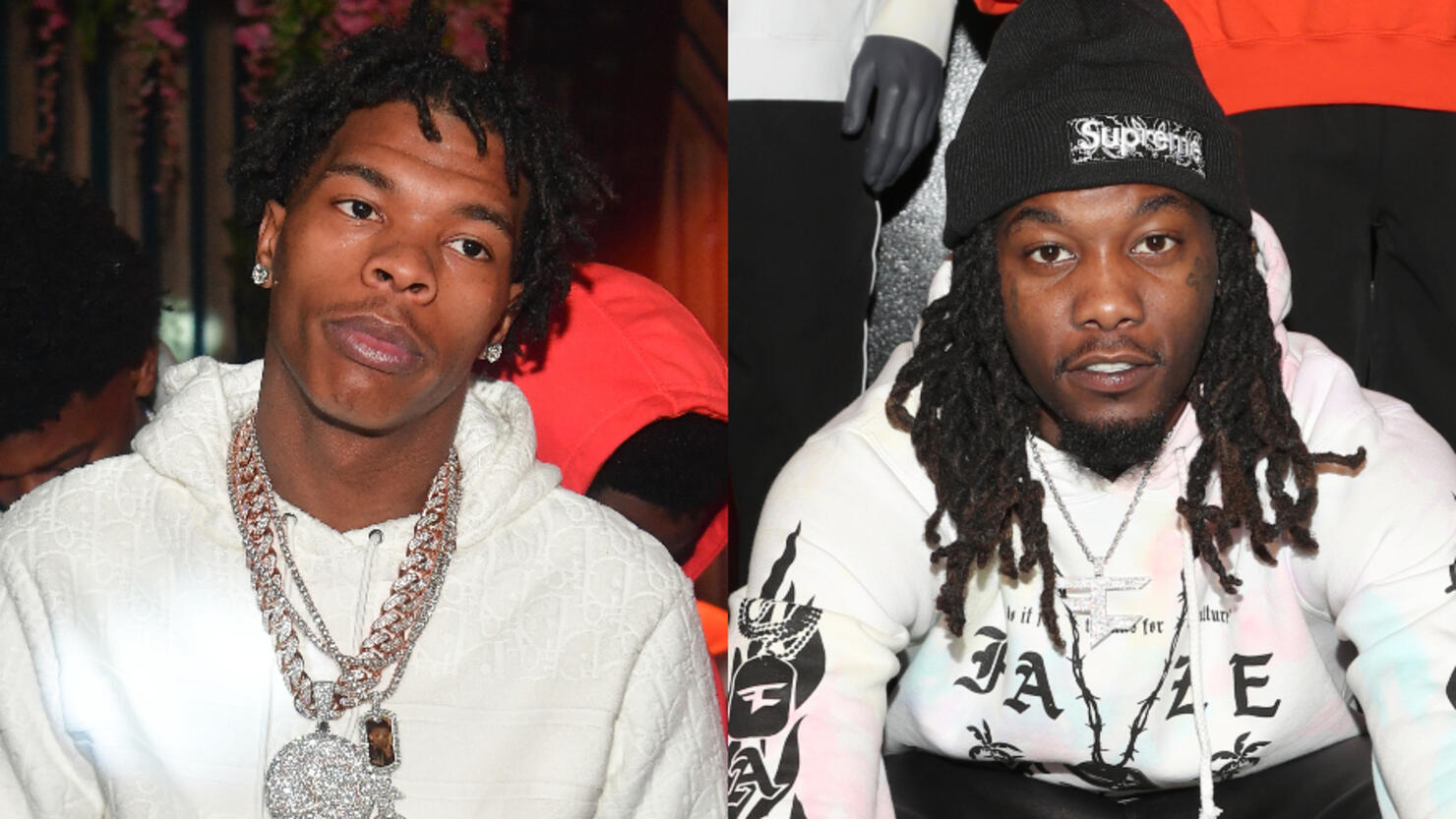 Lil Baby is setting the record straight.
On Friday (March 6), reports surfaced claiming the "Sum 2 Prove" rapper got into an altercation with fellow Quality Control rapper, Offset. Sources claimed Baby's crew jumped Offset, leaving him with only his boxers.
"Offset and Lil Baby crew allegedly got into a fight. The blog went on to say that Lil Baby's crew, 4PF stripped Offset of everything but his boxers and just left him there," DJVONTV wrote on Instagram. "But there's no video proof of this; However, #Offset did unfollow #LilBaby & P on IG and removed promo posts for him.. THOUGHTS?"
It didn't take long for the post to get on Baby's radar as he quickly commented, "That's cappppppoo." He then took to Instagram Stories to release a statement, writing, "Stop spreading fake news!! That sh*t fake!! Please!!"
Lil Baby recently spoke of his work relationship with Offset, Takeoff and Quavo while on The Breakfast Club after Charlamagne Tha God questioned him about the lack of Quality Control artists on his album, My Turn.
"Me and Migos don't really be making music. They be gone, I be gone. We really don't be sending each other sh*t," he explained. "Me and Quavo were around each other the other day and made a song, but with somebody else. So I didn't put that on my album."
Baby added, "I f**k with Takeoff and Offset. It's just they ain't never really been on my tapes. They're my mans and them, we on the same label, but we don't really be making music together like that. They be in their vibe, I be in my vibe."