Pearl Jam Postpones 'Gigaton' U.S. Tour Due To Coronavirus Pandemic
By Andrew Magnotta @AndrewMagnotta
March 10, 2020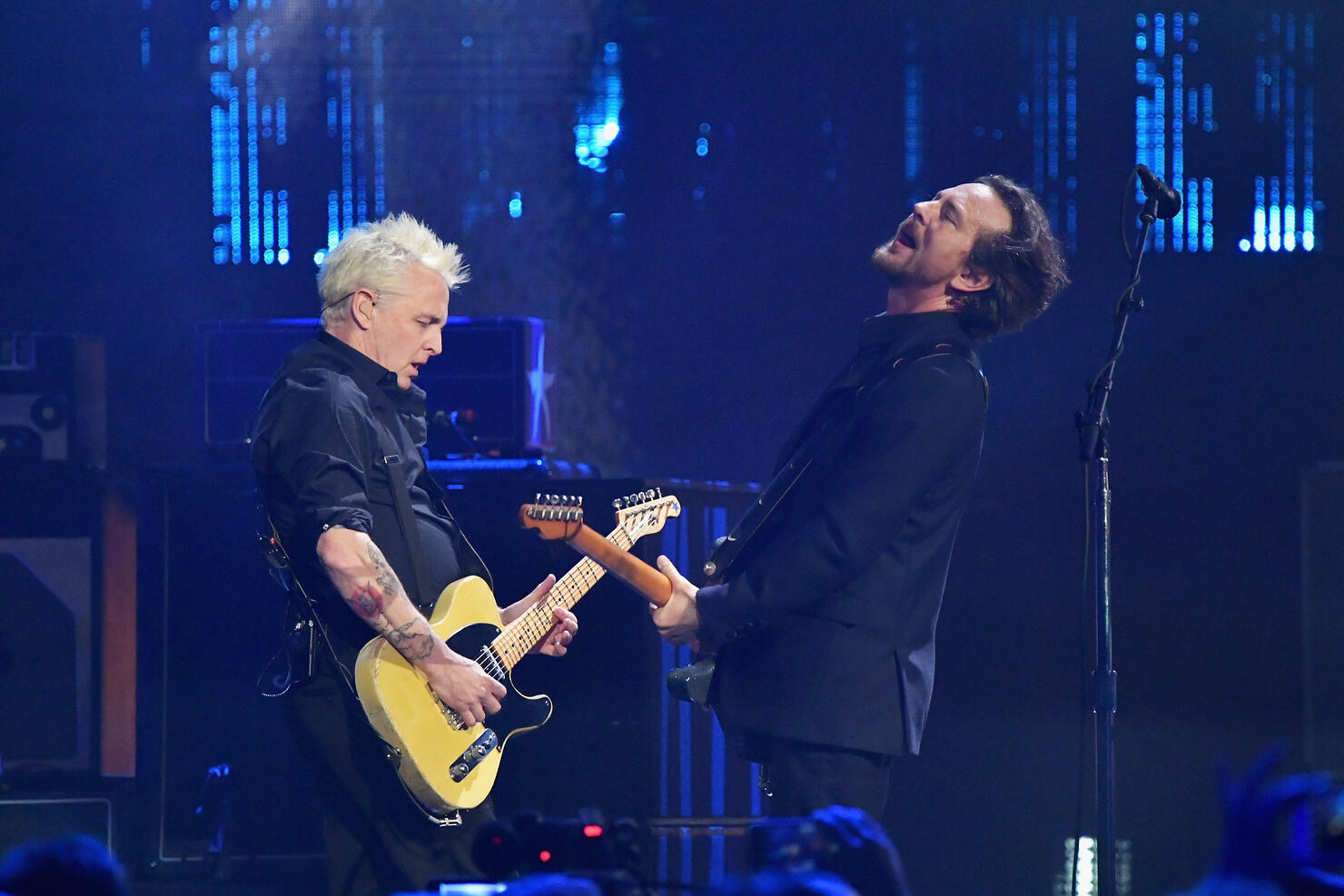 Pearl Jam is postponing the entire tour surrounding its new album, Gigaton, due to concerns over the spread of the novel coronavirus.
The 'Gigaton' tour was scheduled to kick off March 18 at the Scotiabank Arena in Toronto, Ontario, and end April 19 at the Oakland Arena in Oakland, California.
But as major festivals, like South by Southwest, are canceled or postponed and as governments caution against people assembling in large groups.
"We've worked hard with all our management and business associates to find other solutions or options but the levels of risk to our audience and their communities is simply too high for our comfort level," Pearl Jam said in a statement. "Add to that we also have a unique group of passionate fans who travel far and wide. We've always been humbled by this and respect their energies and devotion. However in this case, travel is something to avoid."
There were over 755 confirmed COVID-19 cases in the United States with 26 deaths attributed to the virus, as of Tuesday, March 10.
Officials in major U.S. cities have urged people to telecommute to work if possible and not go to work if they're sick. Officials in New York City have even cautioned people against riding the subway if they can help it.
Pearl Jam's statement continued, taking a swipe at the federal government for sowing confusion with its response to the novel coronavirus pandemic, which has been blamed for over 4,000 deaths worldwide.
"It certainly hasn't helped that there's been no clear messages from our government regarding people's safety and our ability to go to work," the band continued. "Have no examples of our national health department's ability to get ahead of this, we have no reason to believe that it will be under control in the coming weeks ahead."
Ticketmaster will be in touch with ticket holders in the coming days, Pearl Jam says. The band encouraged fans to keep ahold of their tickets, as they will be honored for the rescheduled shows.
See the tour dates here.
Photo: Getty Images