Jerry Cantrell Hints That's He's Begun Recording His Solo Album
By Andrew Magnotta @AndrewMagnotta
March 11, 2020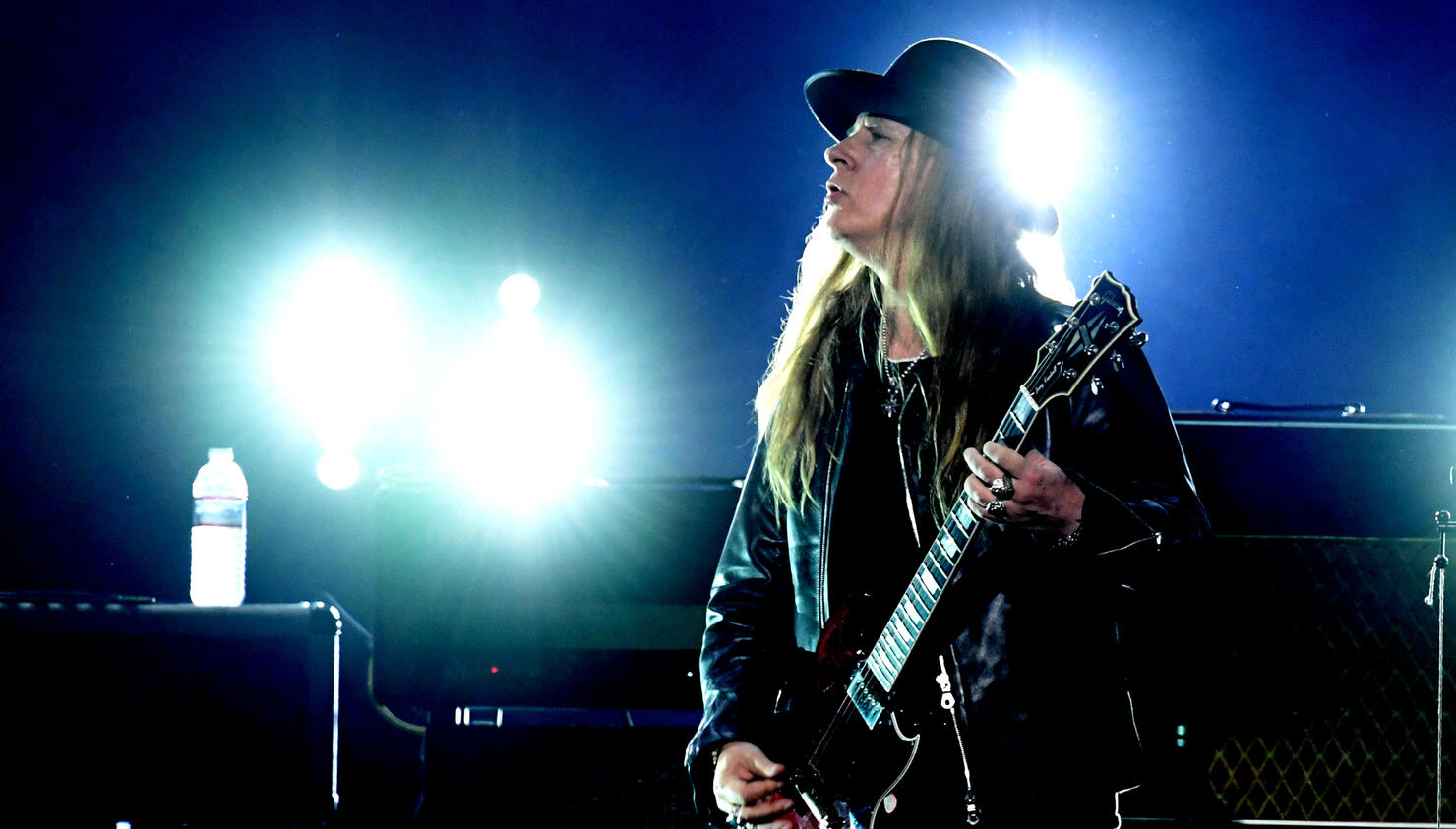 It appears that Alice In Chains' guitarist Jerry Cantrell has entered the studio to begin recording his forthcoming solo album, his third overall and first in 18 years.
Cantrell confirmed earlier this winter that with AIC on hold this year, he was writing material for a solo album and had plans to do some touring again as a solo artist.
On Tuesday, Cantrell shared photos from a recording studio depicting his battery of guitars and amplifiers with the caption, "It's time to make the Raawwwkkk !!!"
While Cantrell did not follow-up on the post to confirm that he's indeed working on solo material, not new Alice In Chains music, in January he told Gibson TV that AIC was "gonna take a year off" in 2020. He said he was looking forward to making a follow-up to Degradation Trip Volume 1 & 2, which he didn't have the time to do last decade.
He continued, confirming that he's been writing new music in his signature mix of heavy metal and acoustic songwriting.
Alice In Chains frontman William DuVall, who was once a member of Cantrell's solo live band, released his own solo debut, One Alone, last fall.
While Cantrell has yet to announce tour dates, DuVall is scheduled to go back out on tour in the U.K. and Europe later this month.
Photo: Getty Images