Lil Dicky Shares How Idol Kevin Hart Helped Create New Sitcom 'Dave': Watch
By Sierra Marquina
March 11, 2020
Those billboards of Lil Dicky coming out of boxer briefs are coming to a TV screen near you. The comedian and rapper, whose real name is David Burd, stopped by On Air With Ryan Seacrest on Wednesday, March 11, and shared how meeting idol Kevin Hart helped his sitcom come to fruition.
The funnyman shared with Ryan Seacrest that he always wanted to be a comedian, and that while he knew he was "never destined to be one of the greatest rappers," he knew he had talent.
"I thought how can I get noticed for being funny?" He recalled of his come-up. "I don't know anyone in the entire entertainment industry and I wanted to do something different because everyone was trying to break in the same kind of ways and I thought how can I differentiate myself? … This is something I can do at a level that is probably very above average and this is inherently a unique, different way to get noticed for being funny and if I tried to film low-end, DIY comedy scenes they would have sucked, but music videos they're so inherently kind of gritty and bad in the fist place that I thought this was a good way in."
Fast-forward to 2020 and the viral star has star-studded track "Earth" and others under his belt as well as new sitcom Dave on the rise. The new FXX series is centered on a neurotic man in his late twenties who has convinced himself that he's destined to be one of the best rappers of all time and is of course inspired by Lil Dicky's story.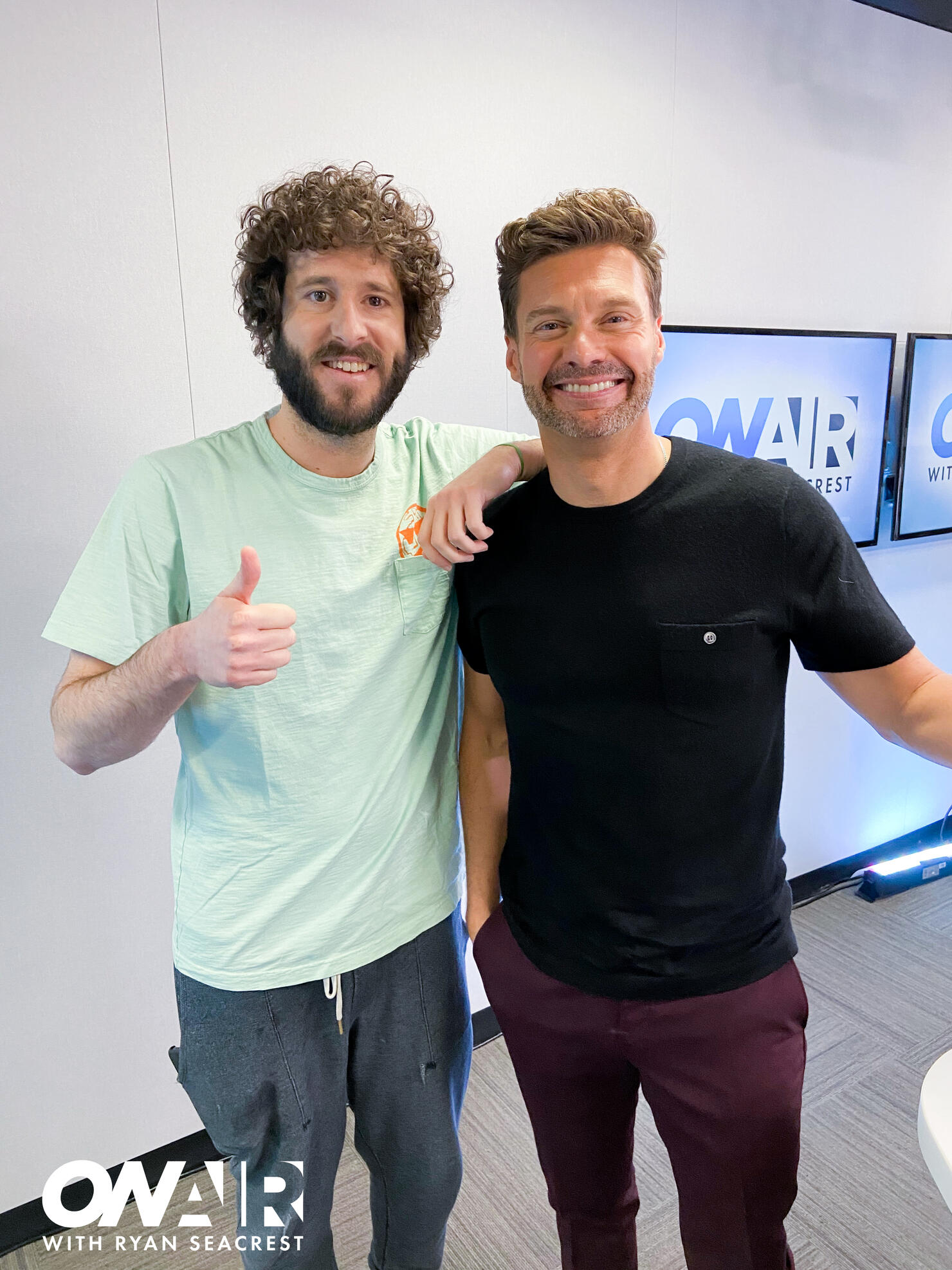 Kevin Hart's production company, Heartbeat Production, is behind the series and Lil Dicky shared meeting Hart was an unforgettable moment. The rapper recalled the Jumanji actor appeared out of nowhere at one of his Las Vegas pool party shows and they connected. 
"I idolize Kevin Hart," he admitted, recalling the time they met. "… I'd never met him … and I'm on stage and I hear this roar in the crowd and … it's because Kevin Hart walks on stage … and I'm in the middle of a song so I have to finish rapping … but then we hung out afterwards and talked and stayed in touch." 
Lil Dicky concluded he wanted "to have people that add actual value" a part of this show and that Hart's team and company have been more than helpful.
Watch back the full interview in the video above and catch Dave on FX's FXX on Wednesdays at 10pm and on Hulu the following day.