Travis Barker Felt Like True Part Of Blink-182 During 'Enema Of The State'
By Eliot Hill
March 11, 2020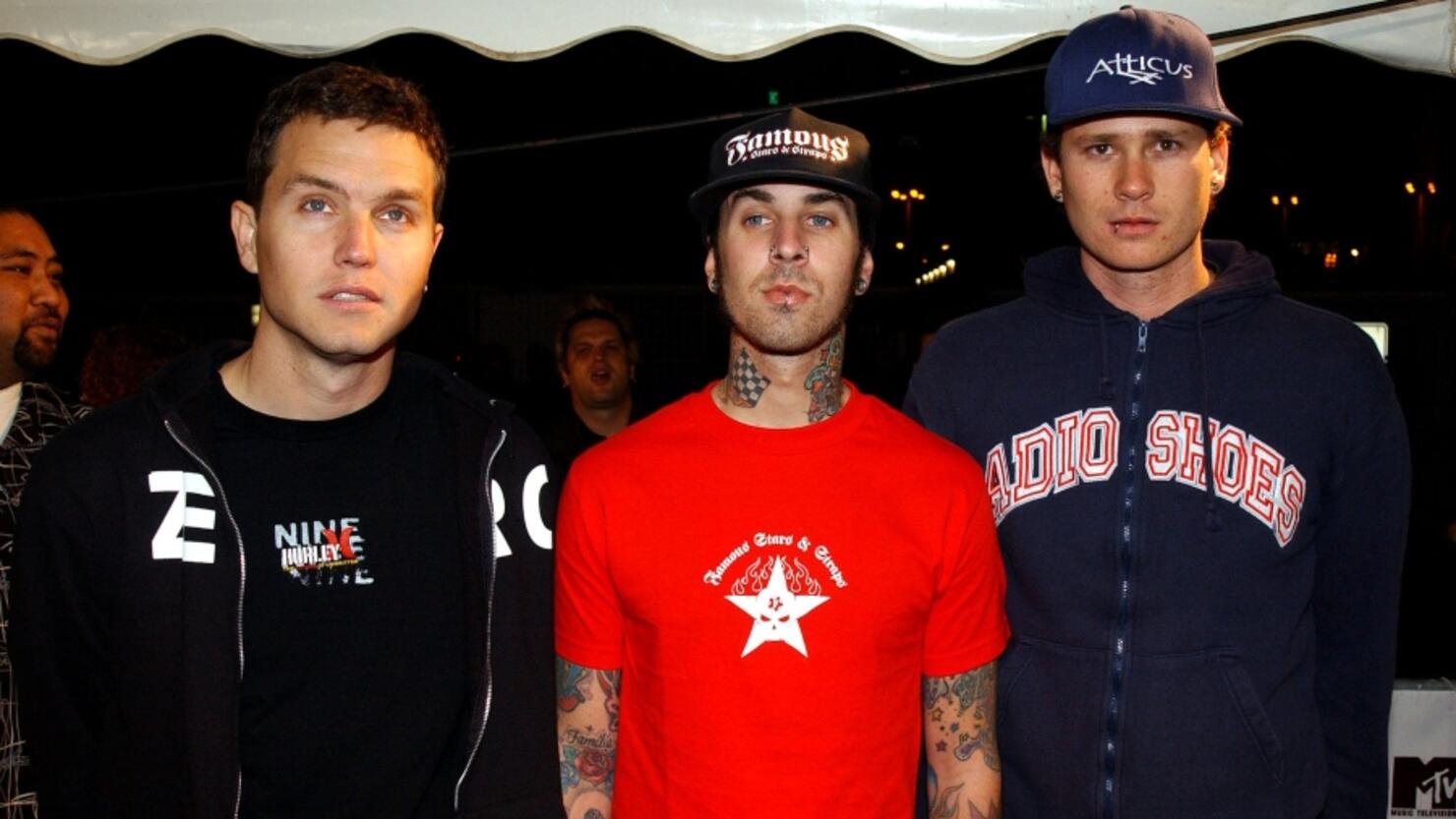 Blink-182's Travis Barker opened up about drumming, his favorite blink record and fellow "11 Minutes" collaborator YUNGBLUD in a new interview with AltPress.
While talking about blink-182's 1999 album, Enema of the State, the legendary drummer revealed why it's his favorite blink record. "I love that album: It was my introduction to writing in blink and being a true part of the band and being able to have input," he explained. "Everybody was so into it. It was a magical time."
EOTS was the first album Barker was featured on after he filled in for former drummer Scott Raynor on the SnoCore 98 tour and then became a permanent member of the band.
While EOTS celebrated its 20th anniversary last year, blink's 25-year-old debut album, Cheshire Cat, helped the band finally become eligible to be nominated for the Rock and Roll Hall of Fame.
As for advice he has for other drummers out there, he said: "If you're in a band, don't be boring. I wanted to have a fun, good and entertaining and exciting show. I want to hit s*** as hard as I f****ing can. That's what counts: If you're playing live, perform."
Barker also spent some time complimenting YUNGBLUD — who's he collabed with a number of times — and had nothing but good things to say about the English rocker. "He's so funny, man. He's a real rock star. He is it," Barker said. "I really love his music, and I really love him as a person. He's going to do big things."
Barker and YUNGBLUD recently reunited to pull a prank on their "I Think I'm Okay" collaborator Machine Gun Kelly for the revival of PUNK'D.
Photo: Getty Images