Celebrity Fans of BTS: From Halsey to Shawn Mendes
There's no doubt about it that BTS has an ARMY of millions around the world and it's not just like normal people like us who are massive stans of the boys, famous faces like Halsey, Shawn Mendes and more are unapologetically obsessed with V, Jin, Suga, J-Hope, RM, Jimin, and Jungkook.
Here's a rundown of a number of the celebrities who have already shown their love and fandom for BTS.
Thumbnail: Rachel Kaplan for iHeartRadio
Halsey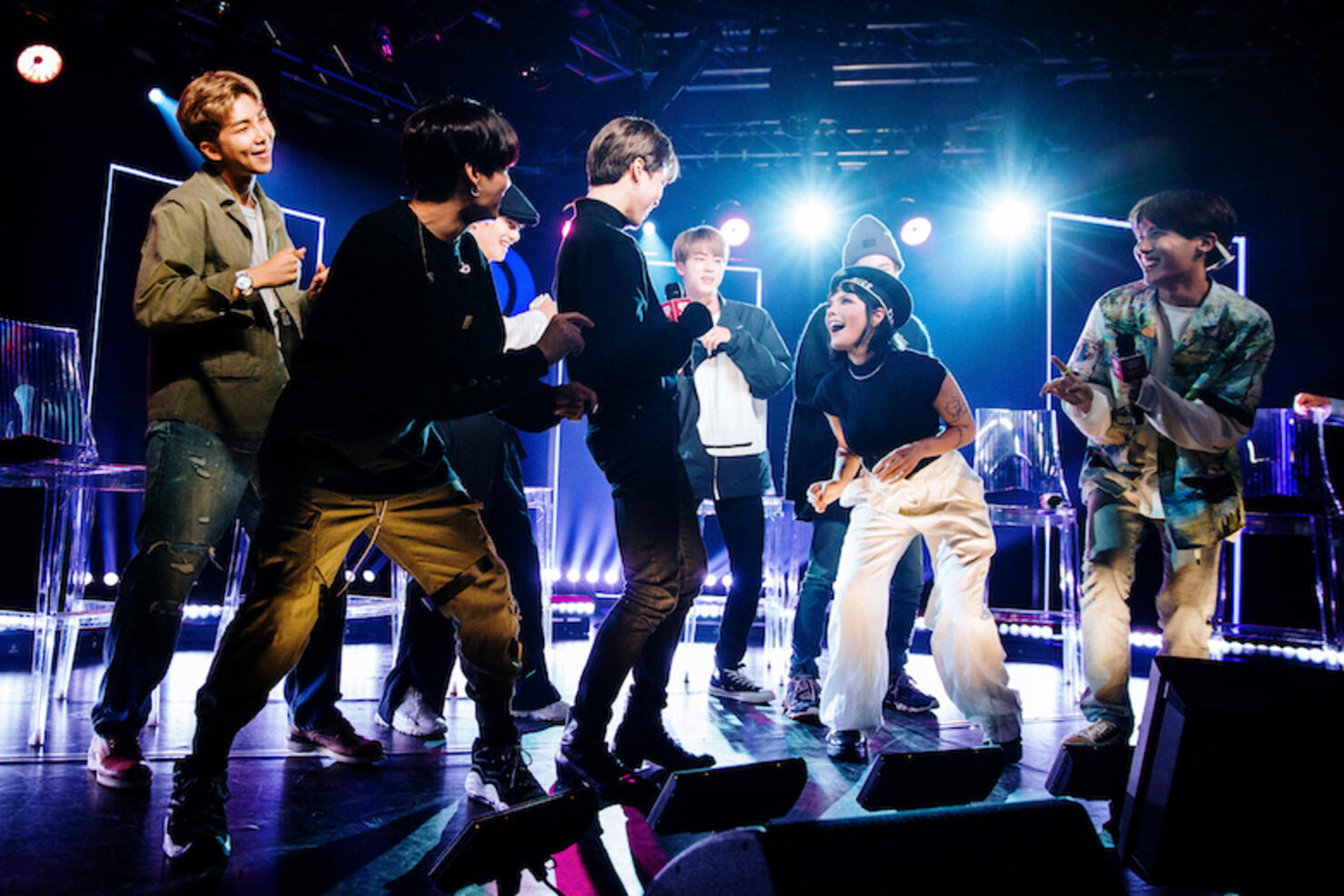 Photo: Rachel Kaplan for iHeartRadio
After meeting BTS at the 2017 Billboard Music Awards and visiting them during their 2018 tour, Halsey finally collaborated with her friends on "Boy With Luv", their lead single for Map of the Soul: Persona. The song debuted at No. 8 on the Hot 100 and became the most-viewed 24-hour debut in YouTube history, with 74.6 million views. After BTS earned a spot on Time's 100 most influential people list of 2019, the singer wrote a tribute to the guys for the publication. Halsey has continued to be extremely supportive of the group and featured rapper Suga on her latest album.
Jimmy Fallon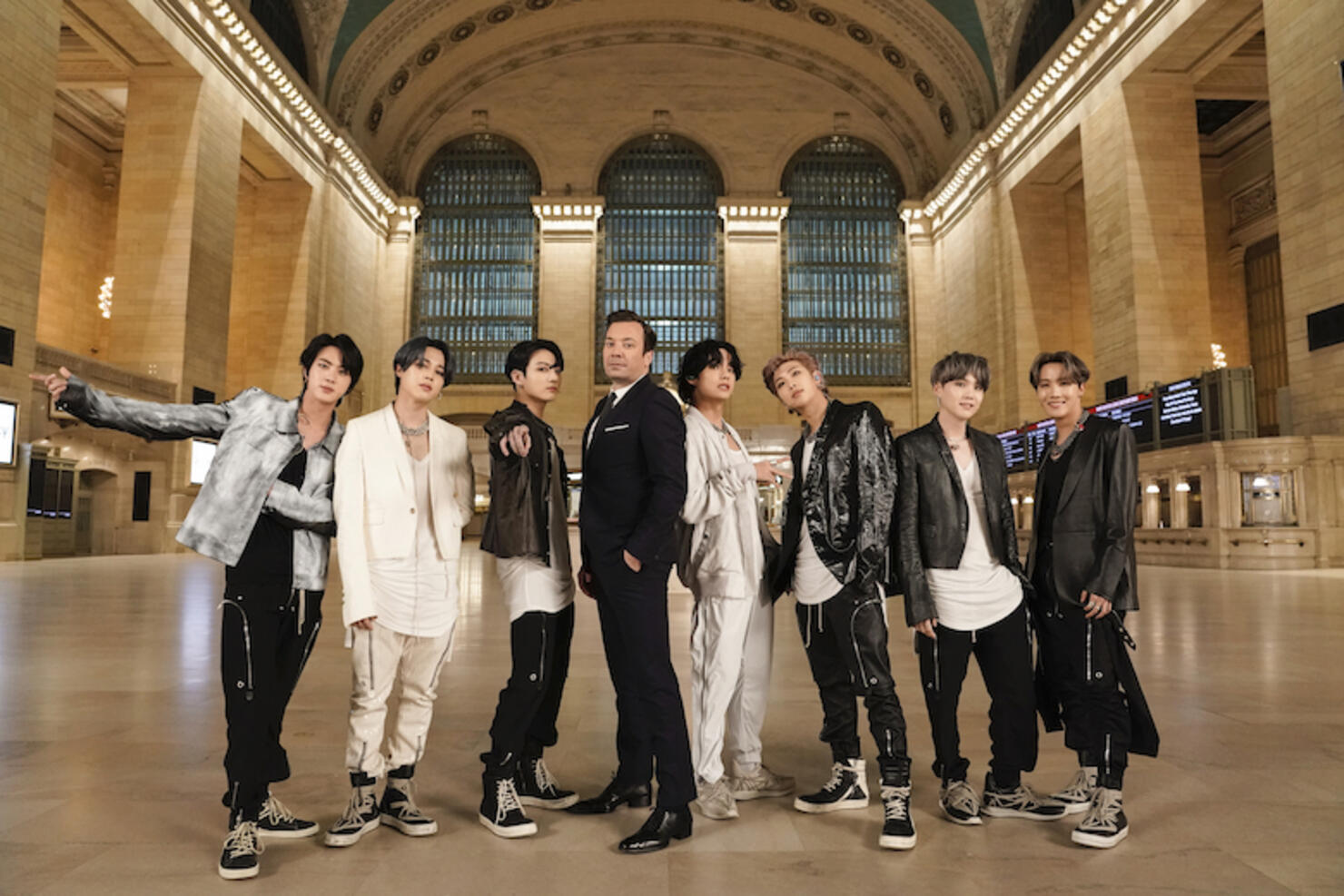 Photo: Getty Images
Jimmy Fallon first met BTS to join them for a dance rehearsal and went head-to-head with the group in a Fortnite dance challenge. The late-night host has often shared messages of support for all of the group's projects, sent them well-wishes before a big show and even presented BTS with their award for Album of the Year via video message for 2019 Mnet Asian Music Awards.
Recently, Jimmy spent an entire episode of his show touring NYC hot spots with the band before they rocked Grand Central Station with a dynamic performance of "ON".
John Cena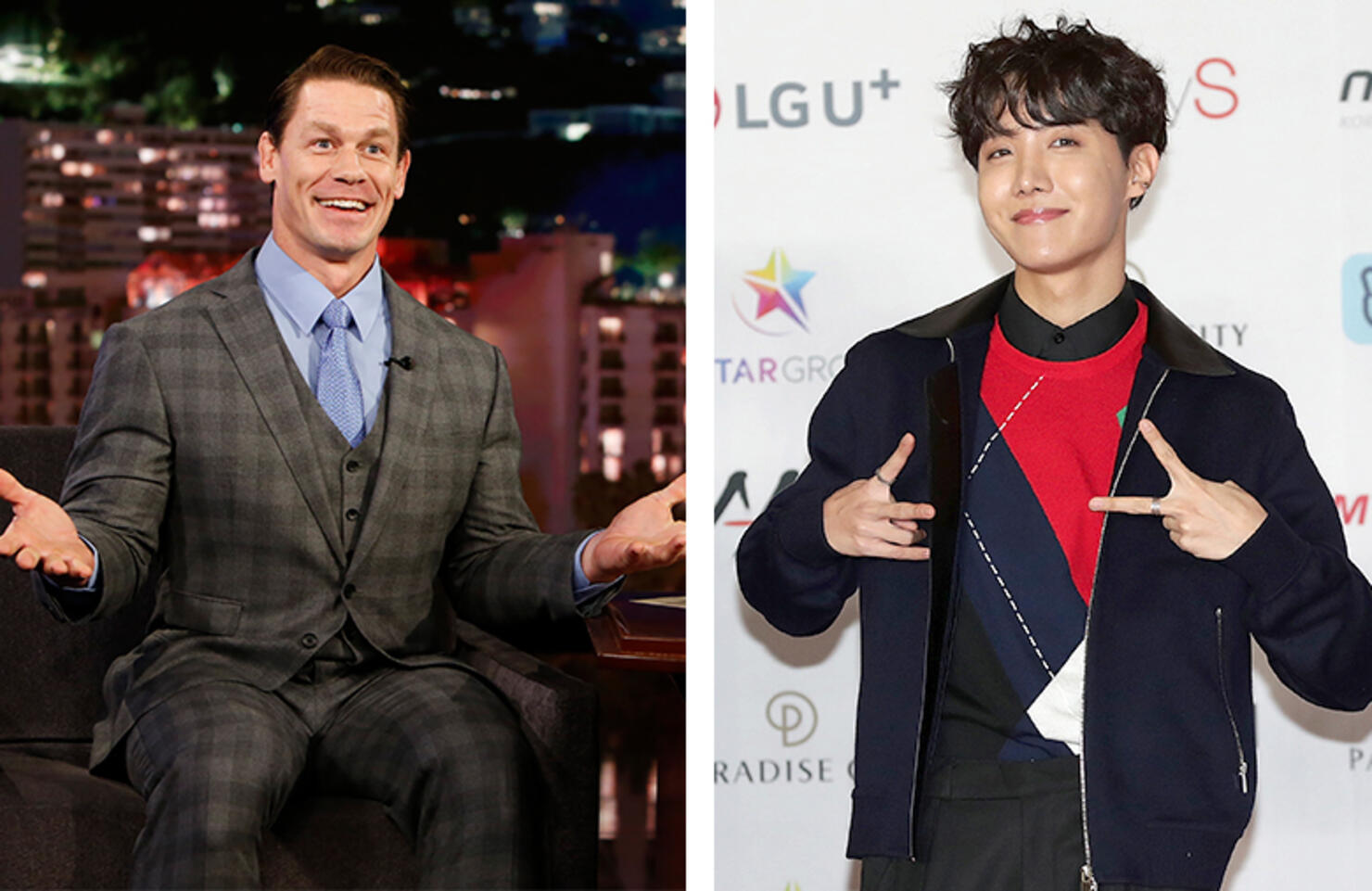 Photos: Getty Images
Revealing his BTS bias to Entertainment Tonight, John Cena explained, "J-Hope is my favorite just because he's got a little bit of street cred, like myself." 
And the guys love John Cena right back, as they are huge WWE fans. 
Steve Aoki has worked with BTS by remixing their songs "Mic Drop", "The Truth Untold." and "Waste It On Me". "There's a high likelihood there will be a song sung in Korean played back to back with Post Malone and Ariana Grande on mainstream radio. And I think BTS will be the artist that will be up there," the popular DJ explained to Forbes.
Ansel Elgort
Ansel Elgort has interacted with the guys many times since they met at the Billboard Music Awards in 2017. At one point, between documenting his time spent with the guys and changing his profile photos to pictures of V on more than one occasion, they were making regular appearances on the actor's social media feed.
Shawn Mendes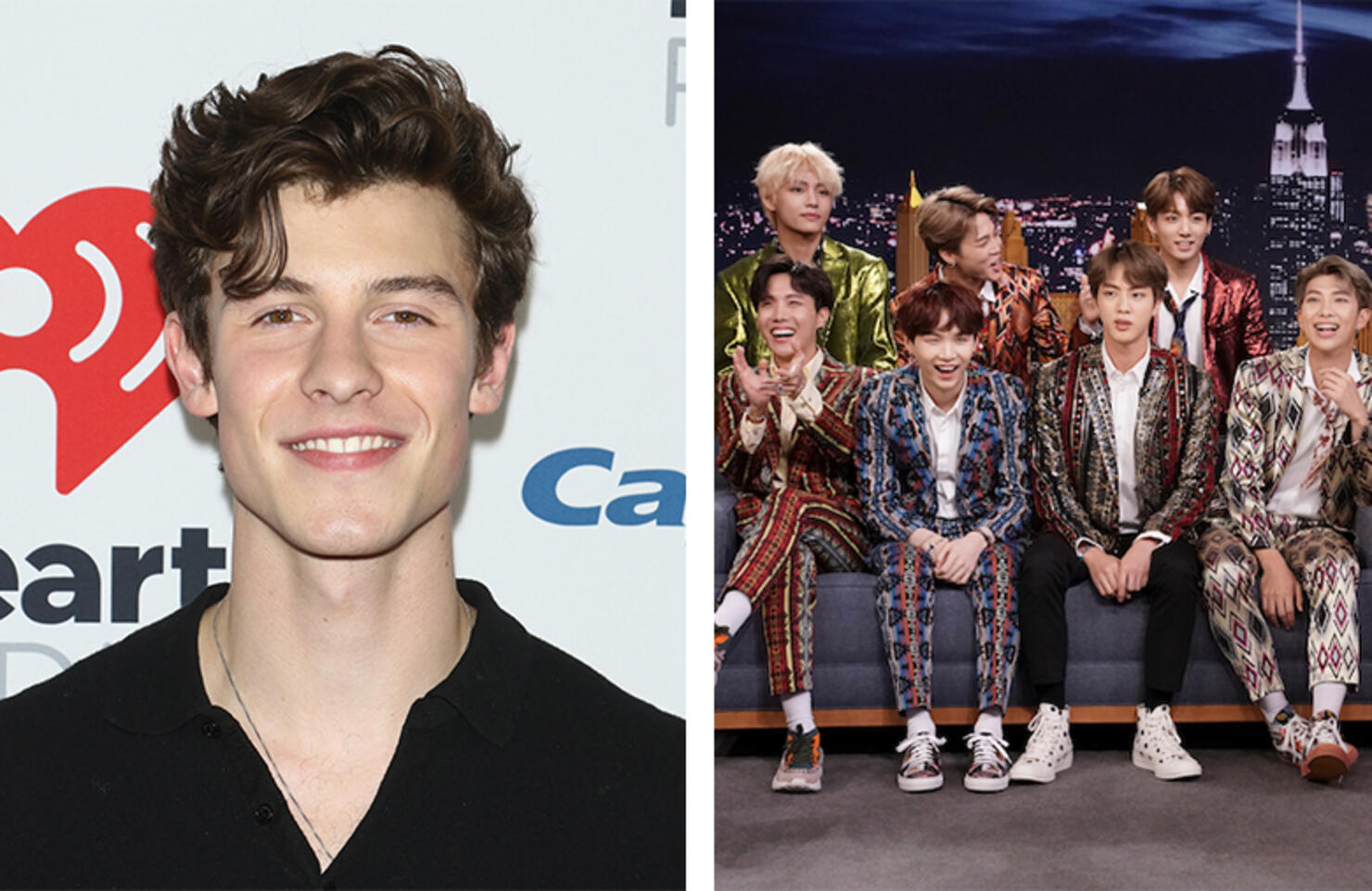 Photos: Getty Images
When asked about the group during a radio interview, the "In My Blood" singer responded, "Of course, I love BTS. I'm, like, obsessed with watching the videos of them dancing."
Cole Sprouse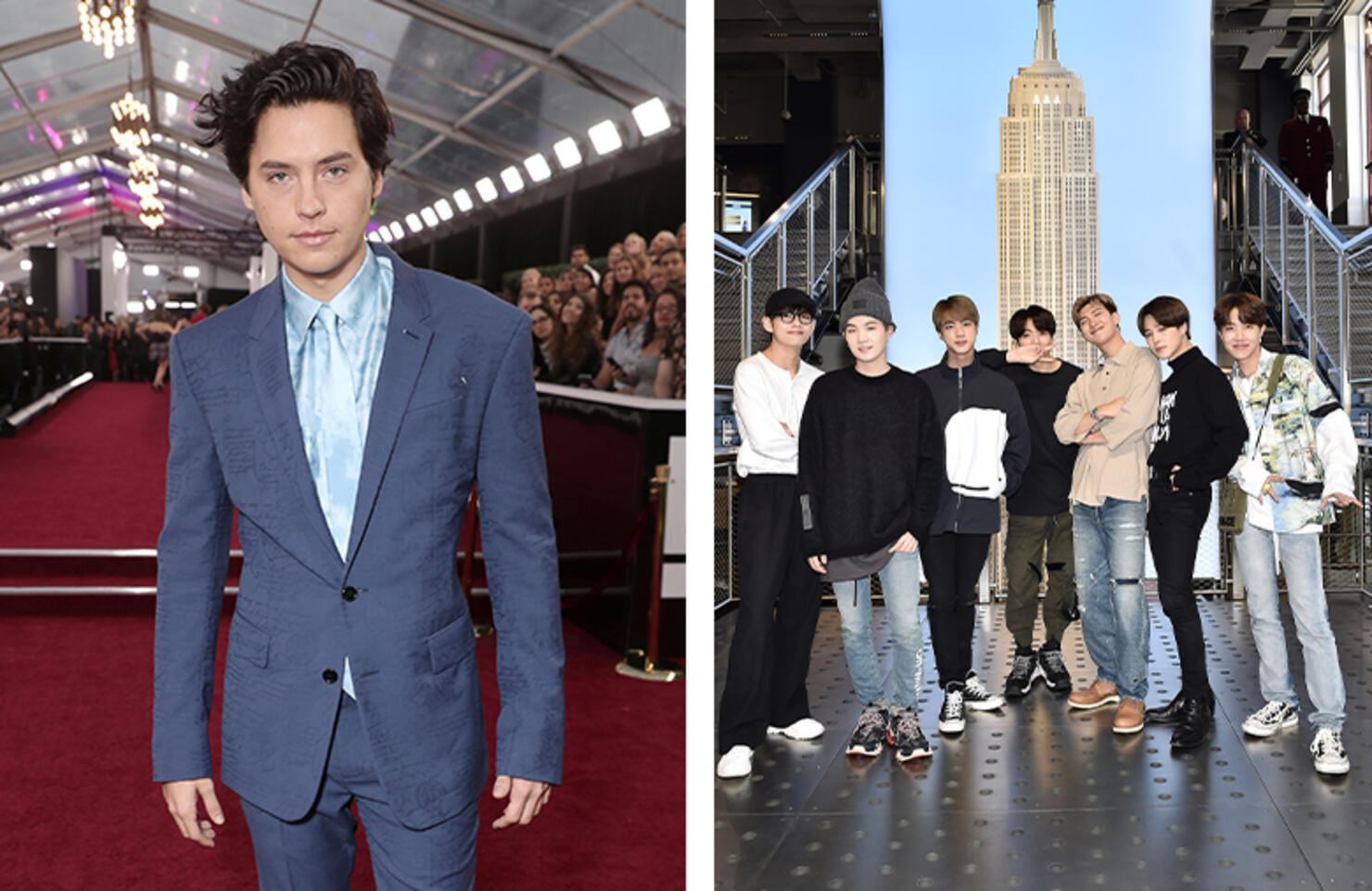 Photos: Getty Images
During an interview at The People's Choice Awards in 2019, The Riverdale actor mentioned that he was a huge fan of BTS. When asked about his "bro crushes", Cole included "the entire crew of BTS."
"You know, you just got to love the K-pop dude. I love K-pop," he said. 
Rich Brian
The Indonesian rapper shared a photo he took with the group after their show at Staples Center in LA with the caption, "Tonight was magical. Thank u for finally making me a BTS member."
Randall Park
The Fresh Off The Boat actor, who has his BTS action figures on display in his living room, went to a BTS concert in 2019 as a casual fan. He posted a selfie from the show to his Instagram story that night, clearly misty-eyed and overcome with emotions. "I was not a fan going into that show, my wife was a huge fan. And I get there, the Rose Bowl, 90,000 people packed, all different races all different ages singing along to these Korean musicians and dancers." "It was just really, oh my gosh, as a kid, I could never imagine something like that happening," Park explained to Ellen DeGeneres.