Niall Horan Plays a Game of Deal Breakers & We Learn A LOT! Watch
By Sierra Marquina
March 12, 2020
Niall Horan is celebrating the release of his second studio album, Heartbreak Weather, and we put him on the spot ahead of the drop on Thursday, March 12. The "Small Talk" singer stopped by On Air With Ryan Seacrest and played a game of "No Judgement" and we learned a lot — including if he's big spoon or little spoon and how many kids he wants one day.
The "No Judgement" singer shared that while the album obviously reflects his most recent breakup, not every track is intended to be from his point of view. 
"I had just had sinus surgery and I was just sitting around and it was a really rainy day and I just sat down and wrote my last song called 'Put a Little Love On Me' … and I was just kind of sitting around bored. … I had just gone through a breakup and I wanted to write songs about it and it just kind of came," he reflected of the process. "To be honest, I had planned on ... taking some time off because I had literally just come off tour and I didn't plan on doing much at all and then before I knew it I was writing song after song and didn't leave my house for like two weeks."
The 14-track album includes vulnerable tracks including "Still," "Black and White" and "Small Talk."
"[It was therapeutic]. It was great — all the sad stuff came very early," Niall admitted. "I wrote like 10 piano ballads in a row which I like to write sad ones. We're all very good at sadness but I find them a lot more natural to write."
The album at first listen doesn't appear to be too sappy either, with upbeat tracks like "Nice to Meet Ya."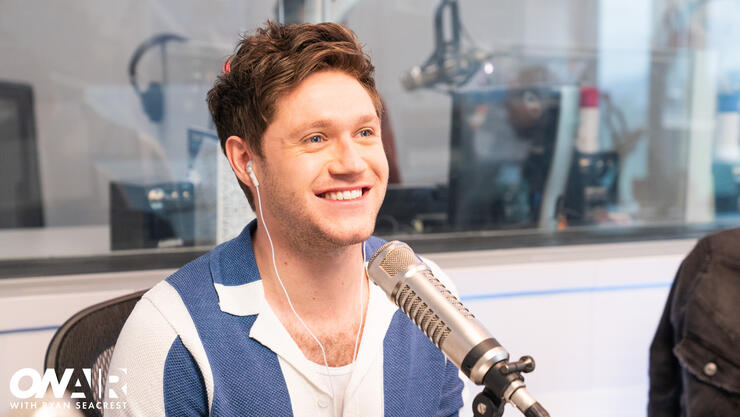 "I don't know where it came from but when I wrote ['heartbreak weather'] down, I was like that's how I turned this into a concept album because you can write all these sad songs and they sound quite selfish sounding but then I was like how do I change it for the writing process? … Not every song is from my point of view."
We then got down to his POV during a deal breaker game dubbed "No Judgement." On the list of questions: Does Niall want a couple of kids or none one day?
"A couple. Boy and a girl; boy a couple years older to look after them," he answered, joking that he clearly hasn't thought about this at all.
"A little girl named Harper probably," he added, before clarifying he's just joking and the media will now accuse him of stealing names from David and Victoria Beckham.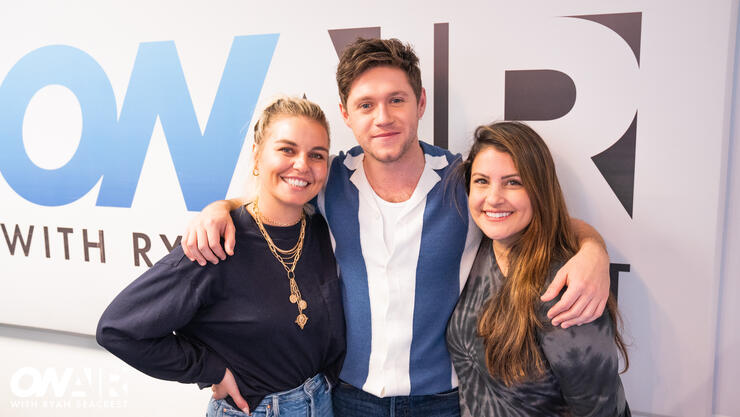 As for if it's a deal breaker if the avid golfer meets a girl who isn't interested in the sport, Niall shared:
"Well, I'm going to have to buy a house with two living rooms so I can go and watch golf in one room and hopefully I can talk her into it. But I mean each to their own; there will be no force."
And last but not least, is he a cuddler?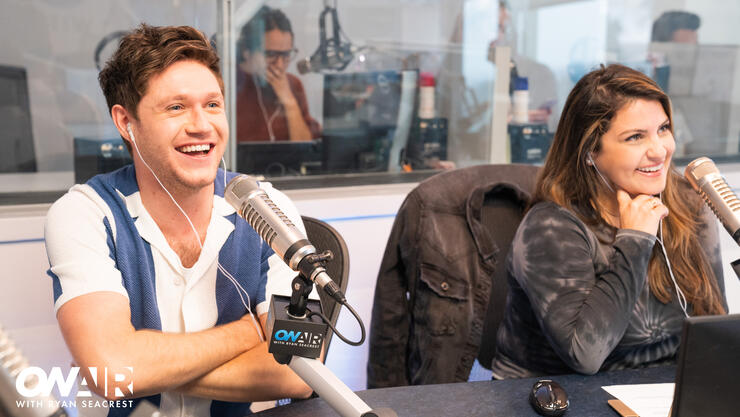 "Big spoon [and] little spoon — world class cuddler."
Aww!
Watch back the full video above for more and stream Niall's second studio album, Heartbreak Weather, when it drops tonight in full! *UPDATE: Unfortunately, Niall's iHeartRadio Album Release Party with Tanya Rad has been cancelled due to precautionary measures surrounding Coronavirus. Stay tuned for updates.
Chat About Niall Horan Plays a Game of Deal Breakers & We Learn A LOT! Watch