Lizzo Leads Live Meditation Amid Coronavirus Pandemic
By Peyton Blakemore
March 13, 2020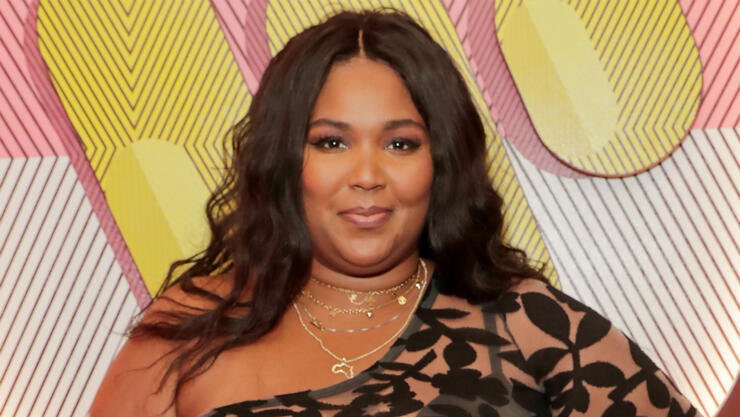 Lizzo led a 30-minute mass meditation to "snatch the fear like a wig off of the earth" amid coronavirus fears.
With her Friday (March 13) headlining performance at the Houston Rodeo being canceled, due to COVID-19 concerns, the "Truth Hurts" singer instead took to Instagram Live to help fans deal with their fear and anxiety sparked by the pandemic.
"Because I Love You. A meditation and mantra to promote healing during this global crisis," Lizzo captioned the live Instagram video. "Use at your own pace. Love you!"
Lizzo began the meditation playing the flute while sitting in front of a bowl of multicolored crystals. She then recited a mantra: "Fear does not exist in my body. Fear does not exist in my home. Love exists in my body. Love exists in my home."
The "Good as Hell" singer went on to talk of the current pandemic, saying, "It's a scary time for a lot of people and even I was experiencing some fear. More so than fear I was experiencing helplessness, which is something we can feel a lot on this planet... I still feel the same way."
"There is the disease and then there is the fear of disease and I think that fear can spread so much hatred and fear can spread so much negative energy," she added. "Fear can spread the disease even quicker than the disease can."
"So I wanted to empower everybody and I wanted to let everyone know we have power to eliminate fear," Lizzo continued. "A lot of people are sad right now because a lot of their favorite artists can't play shows, or somebody they know is sick, or they might be sick, or we might be afraid of what this means for life as we know it. And I wanted to take the time today to just do a mass meditation."
Lizzo then led fans in deep breathing exercises, played more music on her flute and spoke of necessary safety precautions while applying hand sanitizer on her own hands.
"Be healthy, be vigilant, but don't be afraid. We're in this together. We'll get through this together. Because we always do," she concluded the mass meditation. "We're not going to let fear become the next pandemic. Namaste."
See Lizzo's full meditation below.
To keep up to date on the latest news about the coronavirus and to understand what you need to stay safe and healthy, check out the Coronavirus: Fact vs Fiction podcast from CNN Chief Medical Correspondent Dr. Sanjay Gupta.
Chat About Lizzo Leads Live Meditation Amid Coronavirus Pandemic