Tori Spelling, Mom Of 5, Runs Out Of Toilet Paper Amid Coronavirus Crisis
By Paris Close
March 15, 2020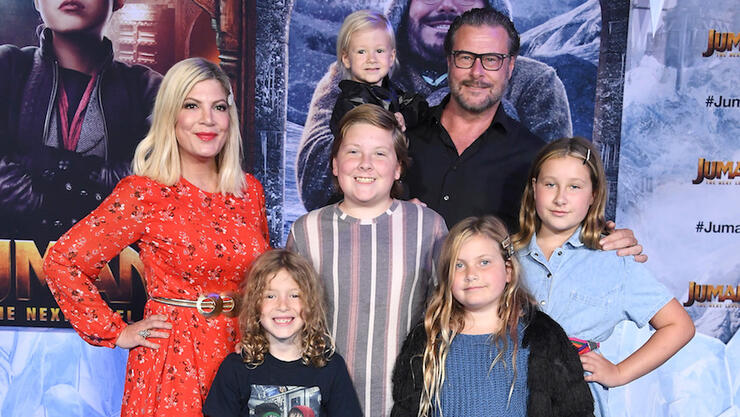 Uh oh!
Tori Spelling was in dire need of toilet paper this week amid the coronavirus outbreak.
With a house full of kids home and all under the weather, Spelling found herself in quite the predicament after noticing that — amid the onslaught of dirty diapers — she'd nearly ran out of tissue to get the job done. "We're all sick and the kids' schools are closed, so we're all home. And it's raining. And the stores are out of toilet paper and we have seven butts to wipe and no toilet paper to be found," the mommy of five shared in an Instagram Story, according to Us Weekly.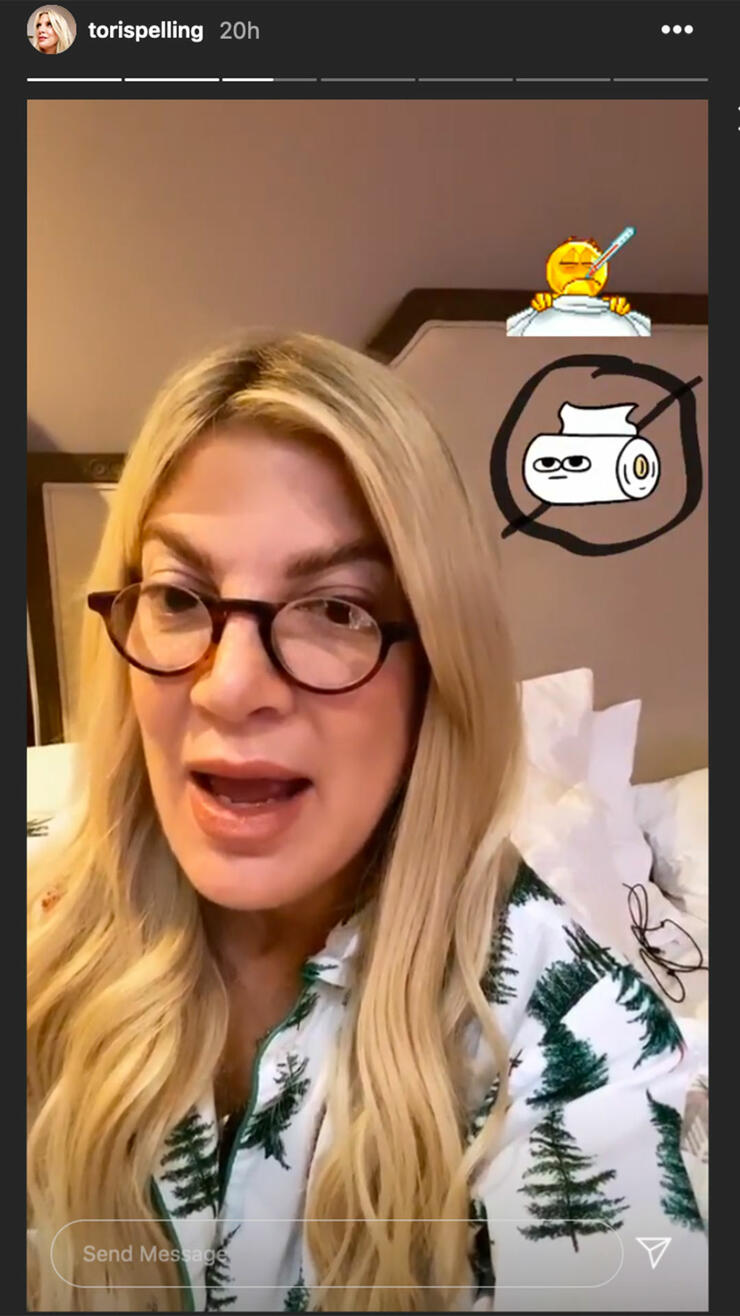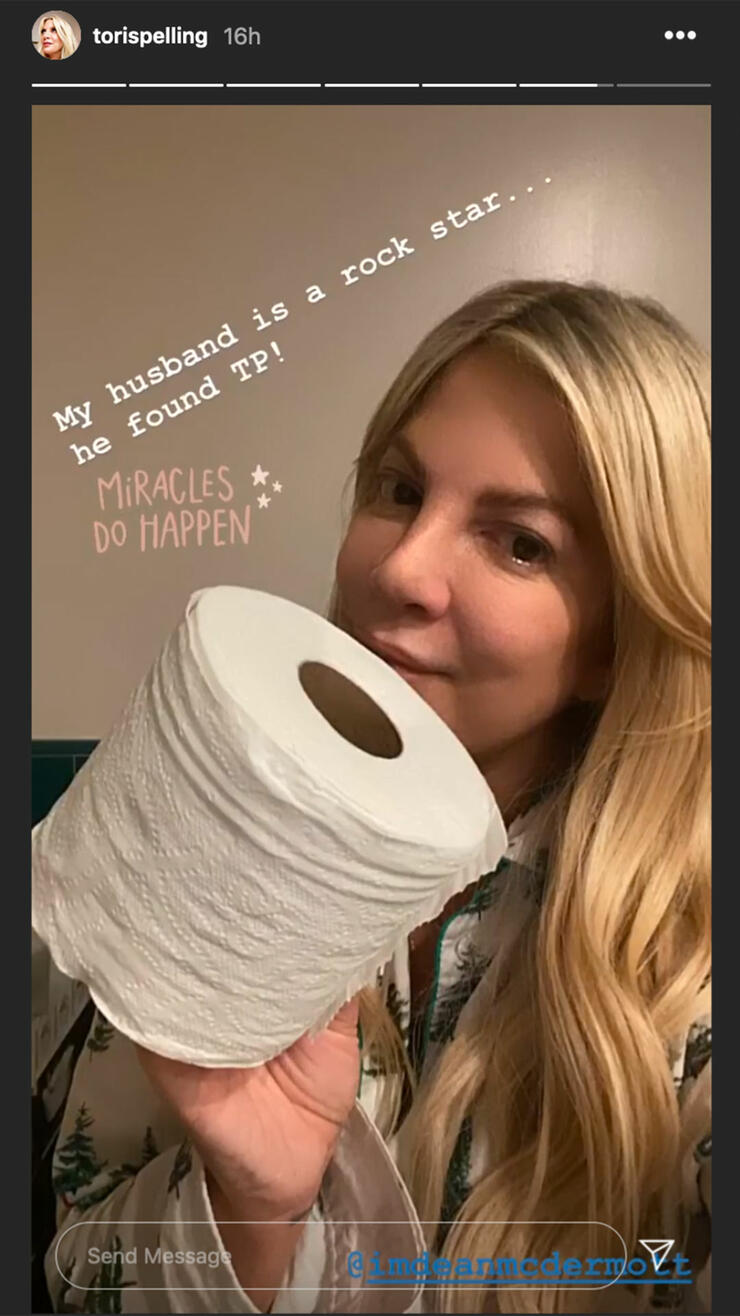 In a fortunate turn of events for the actress, her hubby, Dean McDermott, saved the day after recovering a single roll of toilet paper around their house. "My husband is a rock star… he found TP!" the 46-year-old wrote along with an image of the Beverly Hills, 90210 alum victoriously holding up the roll. "Miracles do happen."
Unless you've been under a rock — or simply self-quarantining like so many others — amid the novel coronavirus, Spelling isn't the only one in America feeling out of luck when it comes to having enough toilet paper. According to the Washington Post, Costco and other major supermarkets have experienced a sudden surge in demand for toilet paper, leaving aisles completely out of stock, as concern about the pandemic has driven sales.
As of yet, there have been over 2,000 confirmed cases of the coronavirus, with 59 deaths in the United States.
To keep up to date on the latest news about the coronavirus and to understand what you need to stay safe and healthy, check out the Coronavirus: Fact vs Fiction podcast from CNN Chief Medical Correspondent Dr. Sanjay Gupta.
Chat About Tori Spelling, Mom Of 5, Runs Out Of Toilet Paper Amid Coronavirus Crisis