Eerie UFO Filmed Above Disneyland
By Dave Basner
March 16, 2020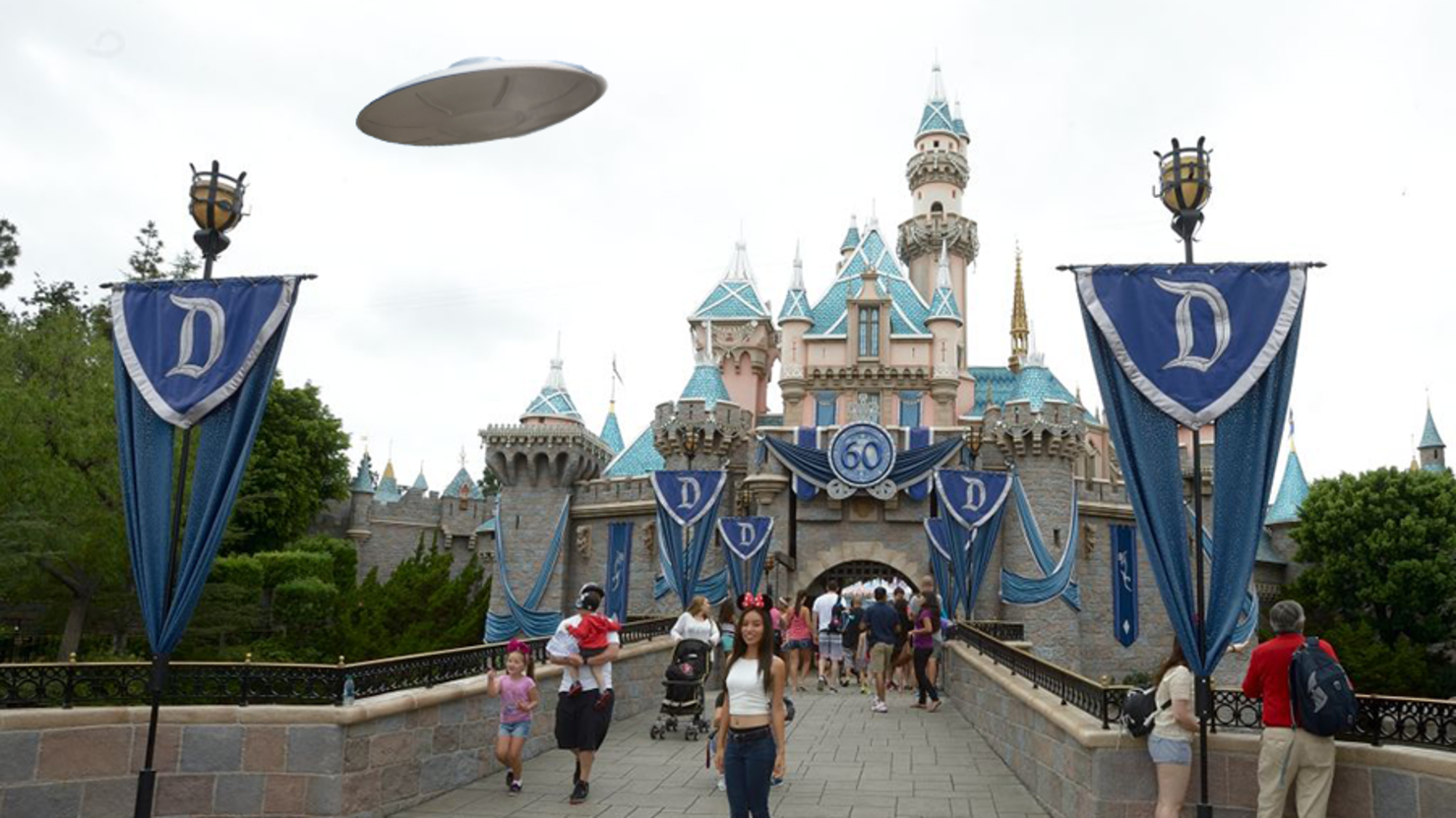 Disneyland might now be closed to help stop the spread of coronavirus, but before they stopped admitting visitors, they might have had one from another planet. A guest filmed a strange object in the sky above the Los Angeles theme park. It looks like a black ring of smoke, and one UFO expert says it might be the same weird-looking craft that was spotted by soldiers in the '50s.
Video of the dark, circular cloud was shared on YouTube, then ET Database's Scott Waring chimed in that the Air Force-sponsored project, The Condon Report, noted a very similar incident where an army private photographed a black ring-shaped object hovering over his base in Virginia.
Commenters on the video weren't so convinced, with one saying that it's just smoke caused by the cannons that get fired in the World of Color show in the Pirates of the Caribbean section of the Disney California Adventure Park.
There are some other possible solutions too. Circular clouds have previously been caused by rockets that have taken off, or when there is a blast through a circular structure like a smoke stack.
Some commenters though are convinced that these are extra terrestrials visiting the Happiest Place on Earth.
Photo: Getty Images