Heidi Klum Kisses Husband Through Glass While Waiting For COVID-19 Results
By Peyton Blakemore
March 16, 2020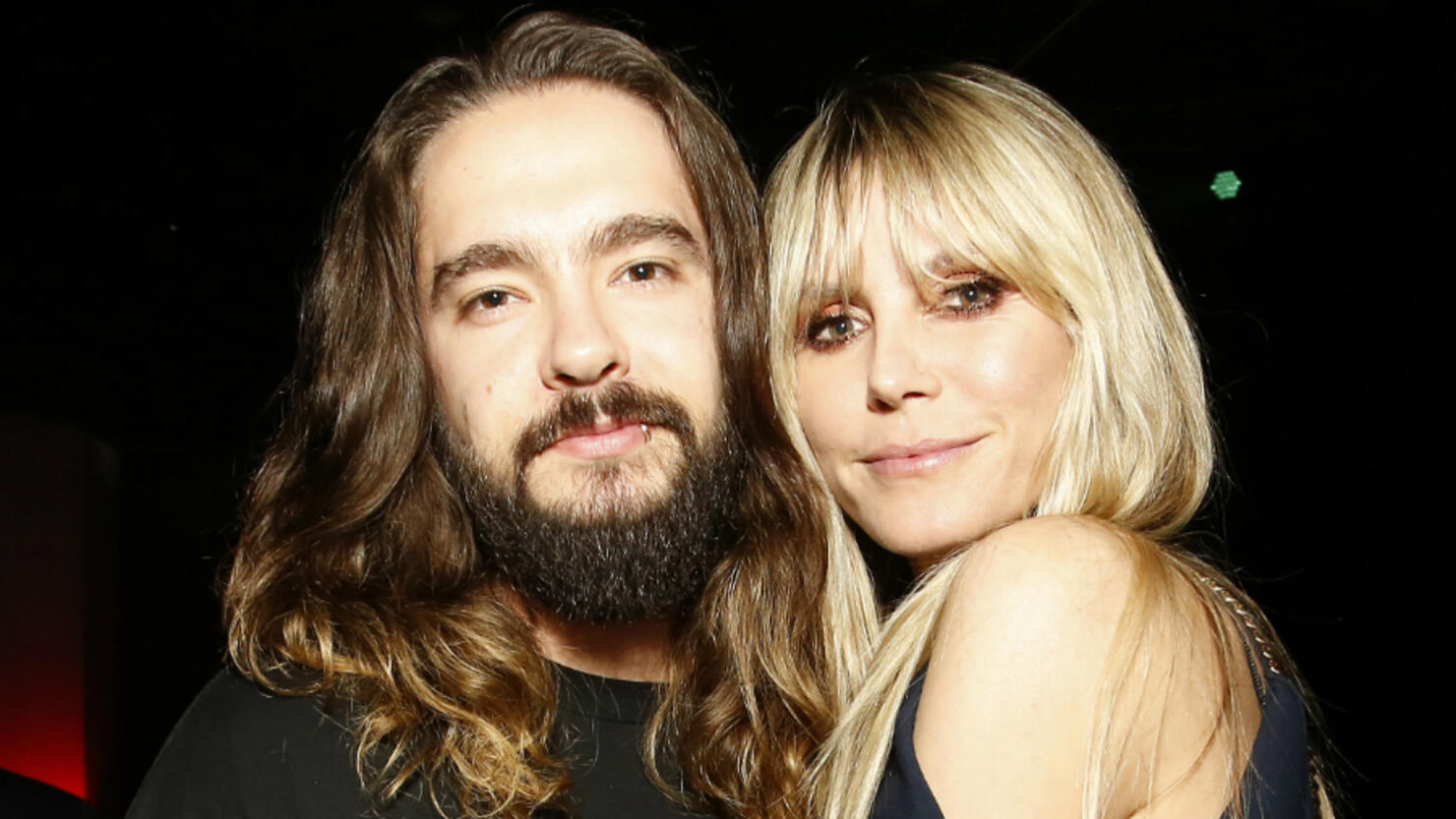 Who says you can't engage in PDA while practicing social distancing?
Heidi Klum, who has been isolating herself from her family for days after experiencing cold-like symptoms, took to Instagram on Sunday (March 15) to show how she and her husband, Tom Kaulitz, are staying connected while "staying apart" during the ongoing coronavirus pandemic.
"Like many of you, I also have been sick all week and, unfortunately, my husband who returned from his tour a couple of days ago is also feeling ill. To be safe, we are staying apart until we get the results of our Coronavirus tests (that we were finally able to get today) back. We don't want to spread germs and risk others getting sicker... even each other! As much as I want to embrace him and kiss him, it is more important to do the right thing and not spread further. ❤️ ," the supermodel explained, captioning a video of her sharing a kiss with Tom through a glass window.
"These are strange times... but in these moments, you remember what's really important- the people you love and keeping them safe," she added. "Social distancing is what we all need to do right now to be responsible citizens of the world. We are all in this together and it is up to us to protect our loved ones, and our neighbors and our communities. Please listen to the officials and stay at home if you can and physically distance yourself from other people… especially if you are not feeling well."
Heidi continued, "I see all the beautiful things people are doing for each other all over the globe and that gives me hope! Sending all of you love and positivity and healing vibes… together we can get through this but we need to be proactive so that we can all have a bright and healthy future. 🥰😷✌🏻🧼❤️ #socialdistancing #washyourhands #stayput #bekindtoeachother."
As fans know, on Friday (March 13), the 46-year-old model recorded a video to explain why she's been missing from her America's Got Talent judge's chair.
While lying in bed, Heidi said she was "not feeling good" and chose to "stay home to not infect any other people."
"It started all with a chill, feeling feverish, cough, runny nose," she said of her symptoms before adding that she hopes "it's just a cold."
The judge reportedly left the AGT set on Tuesday (March 10) after experiencing cold-like symptoms. Heidi also skipped Wednesday's taping out of caution given the coronavirus (COVID-19) pandemic. "I would love to do the corona test but there just isn't one here," she shared on Friday. "I've tried with two different doctors and I just can't get one." The supermodel then encouraged her followers to "stay safe" and to "stay home if you don't feel good."
To keep up to date on the latest news about the coronavirus and to understand what you need to stay safe and healthy, check out theCoronavirus: Fact vs Fiction podcast from CNN Chief Medical Correspondent Dr. Sanjay Gupta.
Photo: Getty Images