Jimmy Fallon Sings 'Wash Your Hands' Jingle To Curb Coronavirus
By Hayden Brooks
March 16, 2020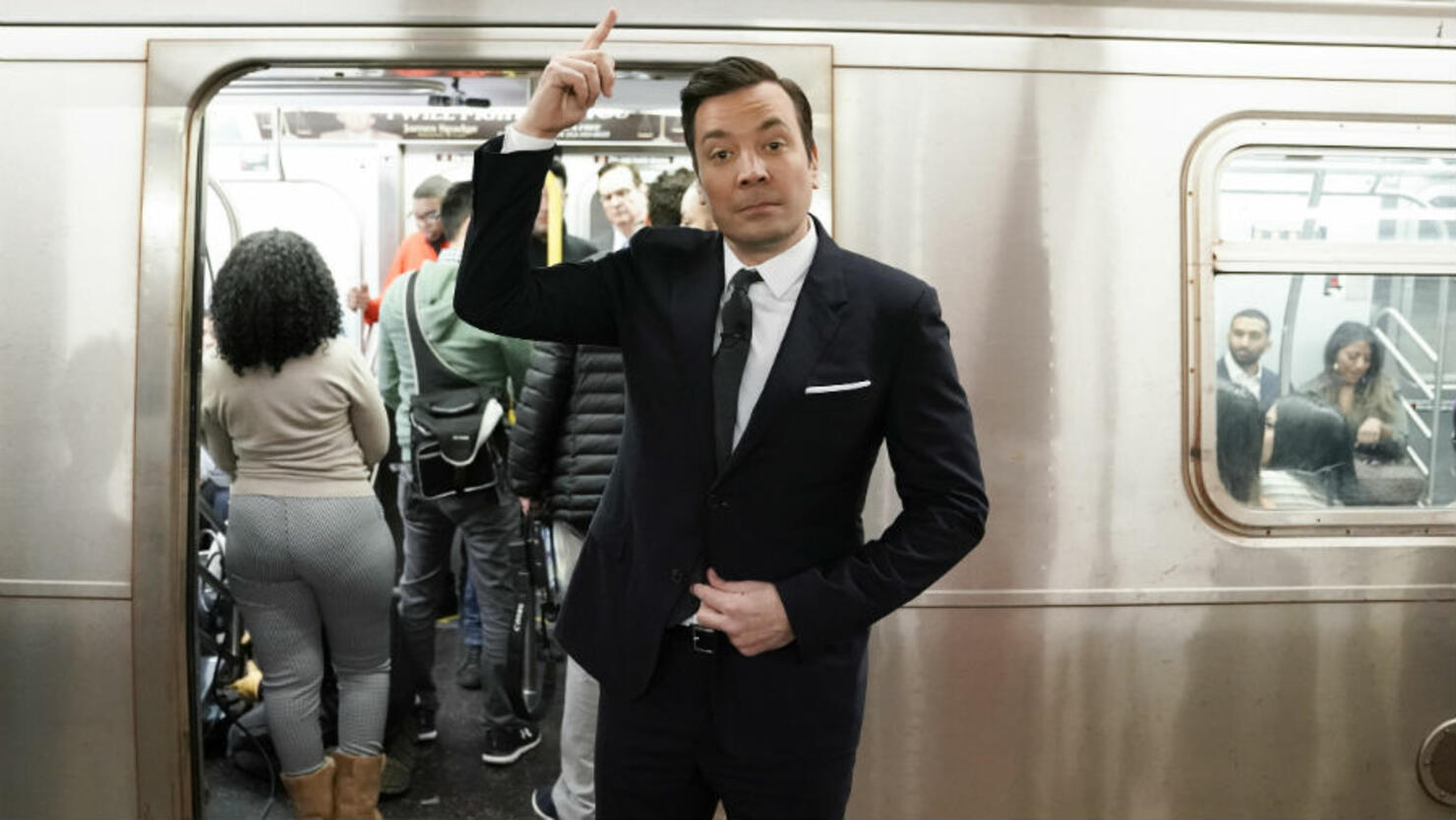 Jimmy Fallon recruited his children to drive home the importance of hand-washing.
On Monday night (March 16), The Tonight Show host, 45, and his daughters, Winnie Rose Fallon, 6, and Frances Cole Fallon, 5, unveiled a short bathroom jingle titled "#WashYourHands." During the 21-second jingle, the comedian can be seen strumming his guitar as the camera pans to his daughters' smiling faces. "If you wash your hands and do not touch your face/ Then the world will be a better place," he sings.
Last Thursday, NBC confirmed that The Tonight Show will suspend production through their previously announced hiatuses amid the spread of the coronavirus. The hiatus was set for the week of March 23. "As of this morning, we planned to do a show with a full audience," Fallon said to an empty audience during that night's monologue. "But as the day progressed and the more we thought about it, we and NBC decided it would be smarter to not have an audience in order to do our part to help decrease the spread of the coronavirus."
To keep up to date on the latest news about the coronavirus and to understand what you need to stay safe and healthy, check out the Coronavirus: Fact vs Fiction podcast from CNN Chief Medical Correspondent Dr. Sanjay Gupta.