Keri Hilson Slammed For Spreading Conspiracy Theory About COVID-19's Origin
By Peyton Blakemore
March 16, 2020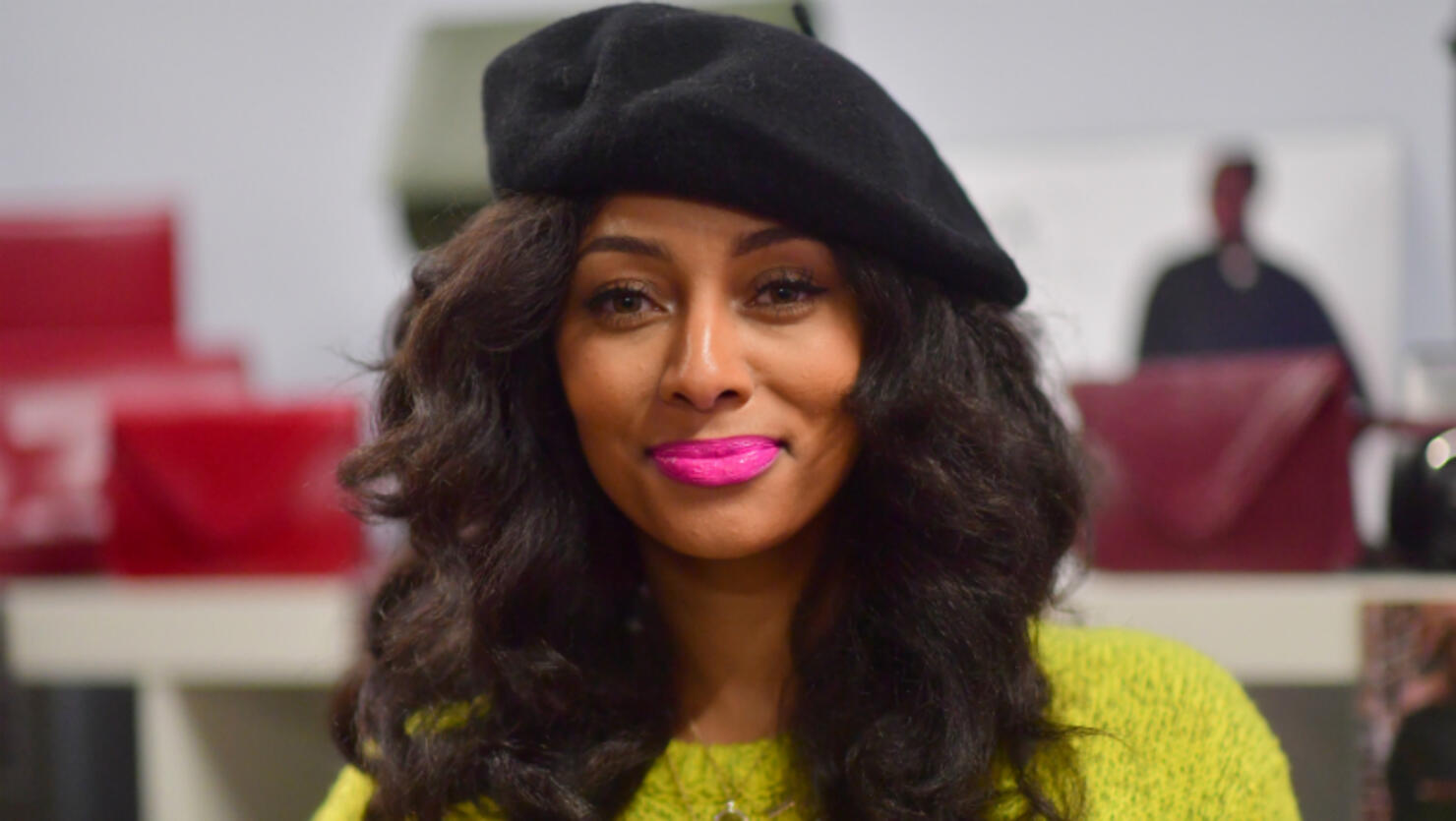 Keri Hilson is under fire for recklessly spreading a conspiracy theory about coronavirus.
On Sunday (March 15), the 37-year-old singer took to Twitter to spread a falsehood, as labeled by Politifact, about the origin and proliferation of the virus being linked to 5G wireless technology.
"People have been trying to warn us about 5G for YEARS. Petitions, organizations, studies...what we're going thru is the affects of radiation," she tweeted. "5G launched in CHINA. Nov 1, 2019. People dropped dead. See attached & go to my IG stories for more. TURN OFF 5G by disabling LTE!!!"
Keri went on to share screenshots of conspiracy theories backing her alleged tweet and asked her followers: "Why do you think the virus is not happening in Africa like that? Not a 5G region. There may be a few bases there, but not as prevalent as other countries. It has nothing to do w/ melanin (for those theories)..." She later added that she was "preparing for a potential 2 week lock-down."
"Stayed up to catch a 2nd round of shopping at 6am. Pretty hard to plan what I'm gonna wanna eat over 14 whole days. I'm the girl who doesn't know what the hell I be wantin to eat TUHDAY. 🤨😑," Keri wrote.
It didn't take long for the backlash to ensue as many called Keri out for recklessly spreading misinformation.
keri hilson thought she made a groundbreaking discovery and thought we wanted to hear all about it, now she getting laughed at by all of twitter 😭pic.twitter.com/DQGJnJ0K1M

— tired (@chokeyonce) March 16, 2020
Keri Hilson actually believes 5G network causes the CoronaVirus.🤦‍♂️🤦‍♂️

This is why we should be worried about the platform fame gives otherwise stupid celebrities who happen to have one or two talents.

— Mazi Marvin the Paranoid Android (@Boboye_Ak) March 16, 2020
Now who said Keri Hilson is smoking that pretty girl rock 😩😩😩😩😂😂

— Yung Ivysaur (@RyanEastlake) March 16, 2020
Following the backlash, Keri deleted her tweets and told her followers: "Management has asked me to delete vid/articles. 🤷🏾‍♀️ I appreciate good discourse on unconventional thinking. Let's all just be safe out there, cuz whatever the cause the virus a real thing. May God be with us...prayers to alllllll 🙏🏾."
To keep up to date on the latest news about the coronavirus and to understand what you need to stay safe and healthy, check out the Coronavirus: Fact vs Fiction podcast from CNN Chief Medical Correspondent Dr. Sanjay Gupta.
Photo: Getty Images