The Best Movies To Stream If You're Currently Stuck At Home
By Emily Lee
March 16, 2020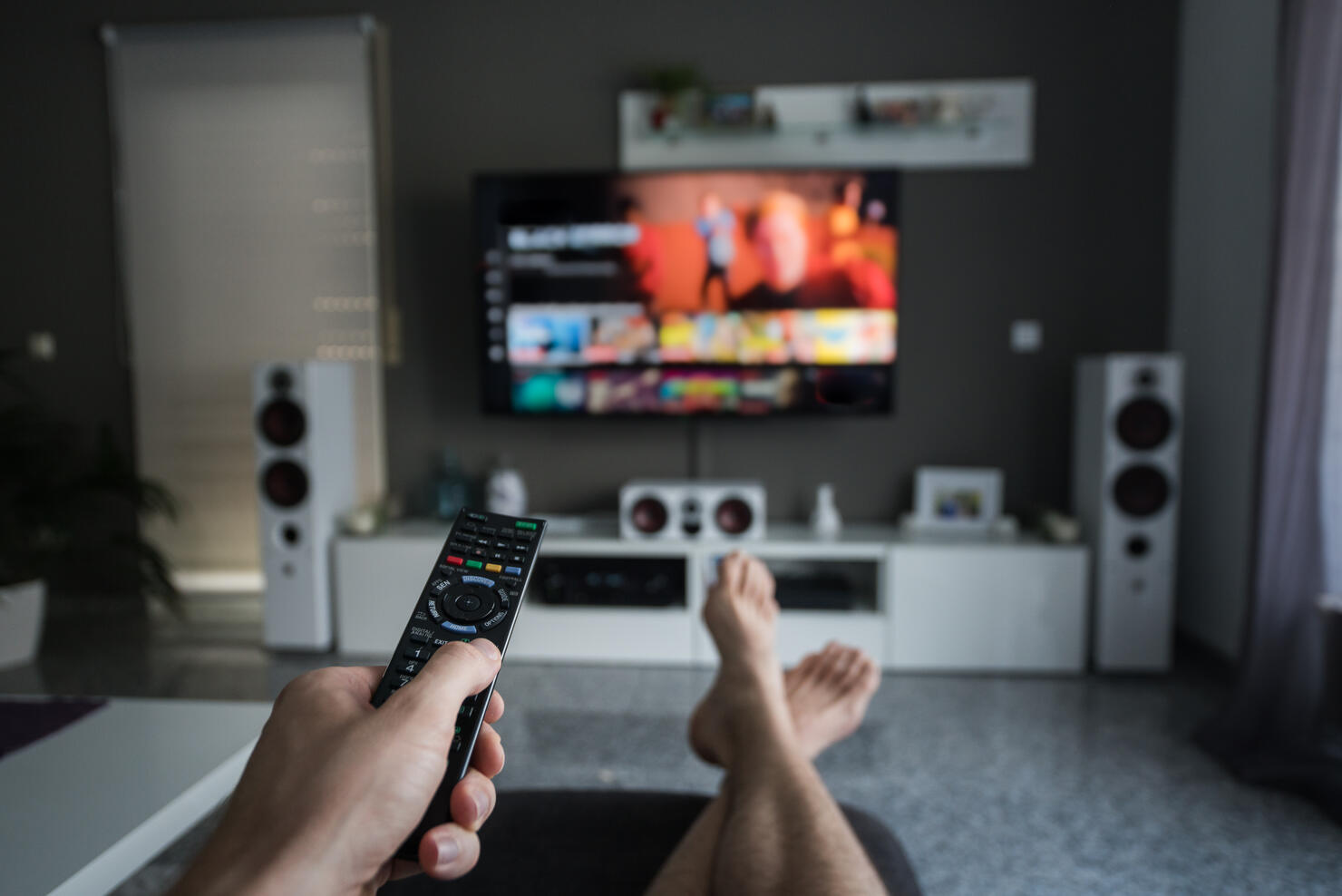 The novel coronavirus has officially been declared a pandemic, which has resulted in many people working from home for the time being. With multiple streaming services at our disposal while we're stuck at home, there are so many amazing movies available to watch. Scrolling through all the major streaming platforms to find something to watch, however, can feel a little daunting. We rounded up some of the best movies currently streaming on each platform so you don't have to.
Netflix:
Ghosts of Girlfriends Past
Celebrity photographer Connor Mead (Matthew McConaughey) lives life in the fast lane, committed to bachelorhood and simultaneous relationships with multiple women. On the eve of his brother's wedding, Connor receives a visit from the spirits of his jilted lovers, who take him on an odyssey through his many failed relationships to try to find out what made him such a cad -- and if there is any hope of Connor finding true love.
GoodFellas
A young man grows up in the mob and works very hard to advance himself through the ranks. He enjoys his life of money and luxury, but is oblivious to the horror that he causes. A drug addiction and a few mistakes ultimately unravel his climb to the top. Based on the book 'Wiseguy' by Nicholas Pileggi
He's Just Not That Into You
Based on Greg Behrendt's and Liz Tuccillo's 2004 self-help book of the same name, He's Just Not That Into You follows an all-star ensemble cast, including Jennifer Aniston, Ben Affleck, Scarlett Johansen and more, in a series of inter-connected stories about love, dating, and friendship throughout yours twenties and thirties.
Hook
When his young children are abducted by his old nemesis, Capt. Hook (Dustin Hoffman), middle-aged lawyer Peter Banning (Robin Williams) returns to his magical origins as Peter Pan. Peter must revisit a foggy past in which he abandoned Neverland for family life, leaving Tinkerbell (Julia Roberts) and the Lost Boys to fend for themselves. Given their bitterness toward Peter for growing up—and their allegiance to their new leader, Rufio— the old gang may not be happy to see him
Hugo
Orphaned and alone except for an uncle, Hugo Cabret lives in the walls of a train station in 1930s Paris. Hugo's job is to oil and maintain the station's clocks, but to him, his more important task is to protect a broken automaton and notebook left to him by his late father. Accompanied by the goddaughter of an embittered toy merchant, Hugo embarks on a quest to solve the mystery of the automaton and find a place he can call home
Sleepover
In the summer before starting high school, Julie and her best friends, Hannah, Yancy and Farrah, have a slumber party. They decide they're going to use the night to shed their nerdy reputations, and they end up in a scavenger hunt against a group of "popular" girls. To win, Julie and her friends have to steal a car and a boy's underpants and sneak into a nightclub, all without Julie's mom finding out.
Lost Girls
Determined to find her missing daughter, a desperate woman launches a personal investigation that leads police to the unsolved cases of murdered sex workers.
Tinker, Tailor, Soldier, Spy
In 1970s England the head of MI6, Control , dispatches an agent to meet with a Hungarian general who knows the identity of a Soviet spy in the organization's ranks. However, the mission goes wrong, and the general dies before he can reveal the information. Undersecretary Oliver Lacon calls veteran agent George Smiley back from forced retirement to ferret out the mole and stop the flow of vital British secrets to the Russians.
All the Bright Places
After meeting each other, two people struggle with the emotional and physical scars of their past. They discover that even the smallest moments can mean something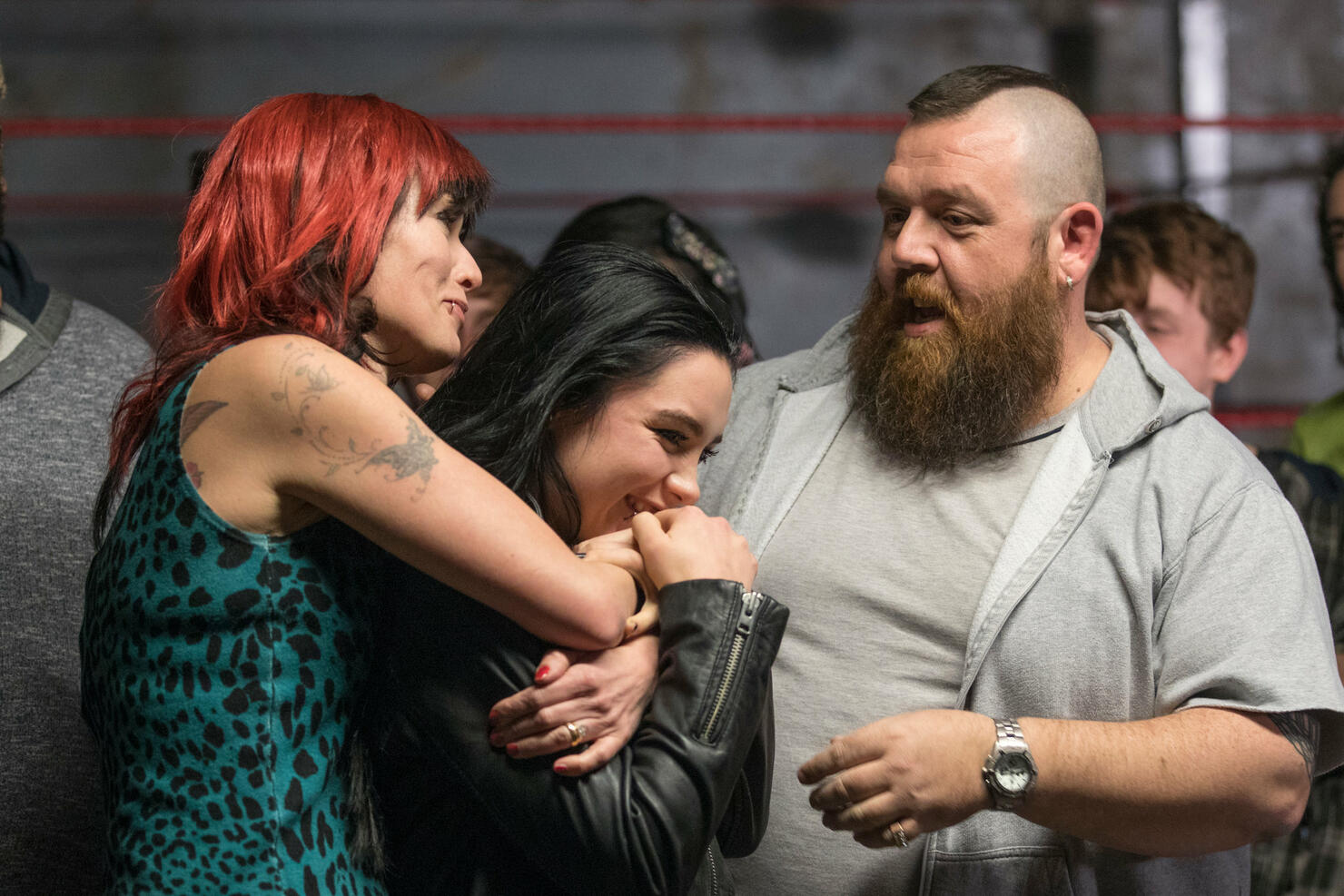 Amazon Prime:
Fighting With My Family
Born into a tight-knit wrestling family, Paige and her brother Zak are ecstatic when they get the once-in-a-lifetime opportunity to try out for the WWE. But when only Paige earns a spot in the competitive training program, she must leave her loved ones behind and face this new cutthroat world alone.Paige's journey pushes her to dig deep and ultimately prove to the world that what makes her different is the very thing that can make her a star.
Midsommar
A couple travel to Sweden to visit their friend's rural hometown for its fabled midsummer festival, but what begins as an idyllic retreat quickly devolves into an increasingly violent and bizarre competition at the hands of a pagan cult.
Late Night
A late-night talk show host's world is turned upside down when she hires her first and only female staff writer. Originally intended to smooth over diversity concerns, her decision brings about unexpectedly hilarious consequences as the two women who are separated by culture and generation become united by their love of a biting punchline.
The Farewell
Billi's family returns to China under the guise of a fake wedding to stealthily say goodbye to their beloved matriarch— the only person that doesn't know she only has a few weeks to live.
Magic Mike
By day, Mike makes ends meet any way he can—handyman jobs, detailing cars or designing furniture. But nighttime is when Mike really gets to display his many talents: He's the hot headliner in an all-male revue. Mike sees potential in a 19-year-old he dubs the Kid, takes the teen under his wing and instructs him in the tricks of the trade. However, Mike learns there's a downside to the stripper lifestyle when it threatens his romance with the Kid's sister.
The Report
FBI agent Daniel Jones performs an exhaustive investigation into the CIA's use of torture on suspected terrorists. In the aftermath of the 9/11 attacks, the CIA adopted new interrogation techniques.
A Simple Favor
Stephanie is a widowed, single mother who works as a vlogger in Connecticut. Her best friend, Emily, seems to have it all -- a successful career, a loving family and a glamorous lifestyle. When Emily mysteriously disappears one day, Stephanie launches her own investigation by digging into her friend's past -- and finding a few surprises along the way.
Mission: Impossible—Fallout
Ethan Hunt and the IMF team join forces with CIA assassin August Walker to prevent a disaster of epic proportions. Arms dealer John Lark and a group of terrorists known as the Apostles plan to use three plutonium cores for a simultaneous nuclear attack on the Vatican, Jerusalem and Mecca, Saudi Arabia. When the weapons go missing, Ethan and his crew find themselves in a desperate race against time to prevent them from falling into the wrong hands.
A Quiet Place
The Abbott family must now face the terrors of the outside world as they fight for survival in silence. Forced to venture into the unknown, they realize that the creatures that hunt by sound are not the only threats that lurk beyond the sand path.
Hereditary
When the matriarch of the Graham family passes away, her daughter and grandchildren begin to unravel cryptic and increasingly terrifying secrets about their ancestry, trying to outrun the sinister fate they have inherited.
The Big Sick
Kumail is a Pakistani comic, who meets an American graduate student named Emily at one of his stand-up shows. As their relationship blossoms, he soon becomes worried about what his traditional Muslim parents will think of her. When Emily suddenly comes down with an illness that leaves her in a coma,Kumail finds himself developing a bond with her deeply concerned mother and father.
Lady Bird
Marion McPherson, a nurse, works tirelessly to keep her family afloat after her husband loses his job. She also maintains a turbulent bond with a teenage daughter who is just like her: loving, strong-willed and deeply opinionated.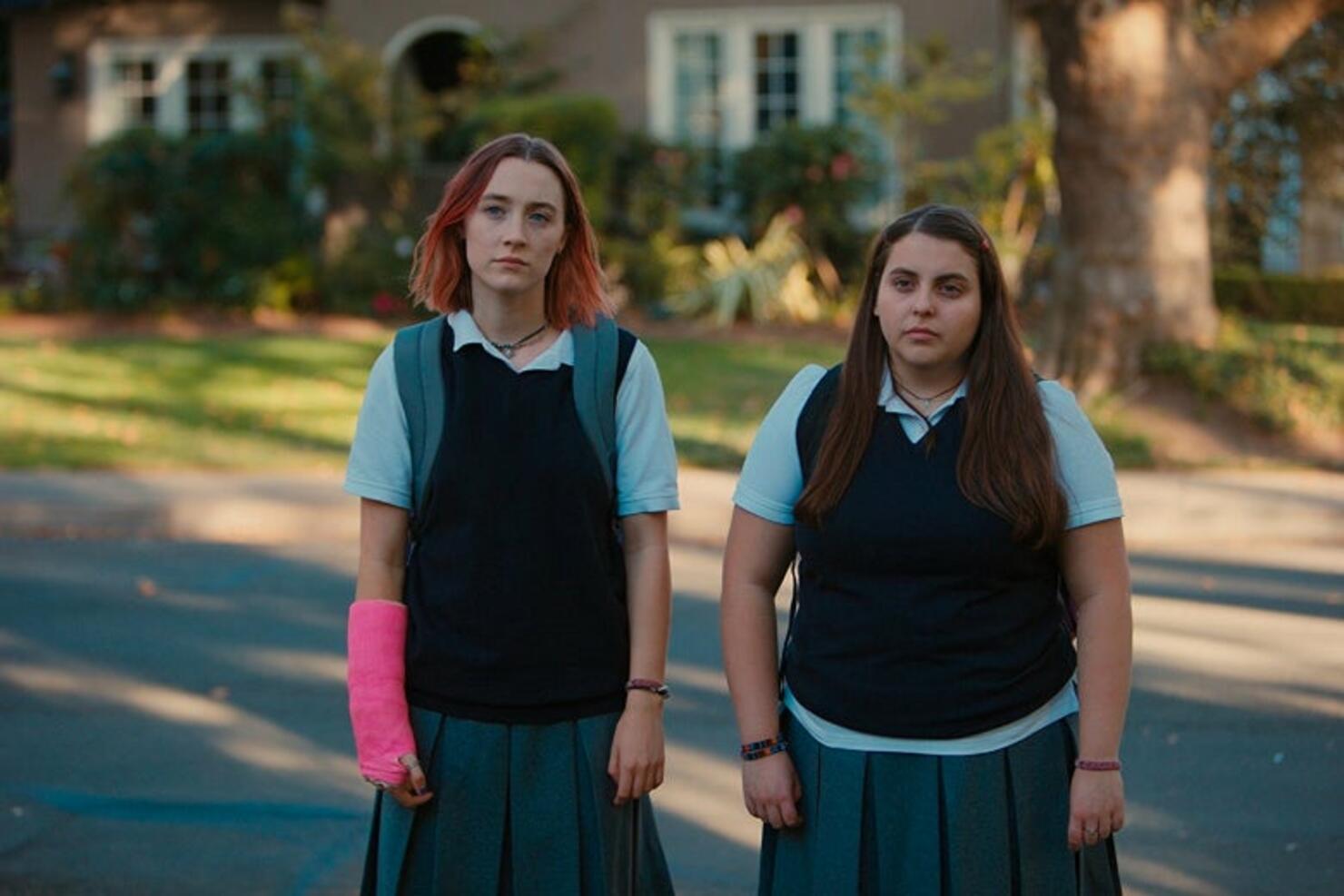 Hulu:
I, Tonya
In 1991, talented figure skater Tonya Harding becomes the first American woman to complete a triple axel during a competition. In 1994, her world comes crashing down when her ex-husband conspires to injure Nancy Kerrigan, a fellow Olympic hopeful, in a poorly conceived attack that forces the young woman to withdraw from the national championship. Harding's life and legacy instantly become tarnished as she's forever associated with one of the most infamous scandals in sports history.
Booksmart
Academic overachievers Amy and Molly thought keeping their noses to the grindstone gave them a leg up on their high school peers. But on the eve of graduation, the best friends suddenly realize that they may have missed out on the special moments of their teenage years. Determined to make up for lost time, the girls decide to cram four years of not-to-be missed fun into one night -- a chaotic adventure that no amount of book smarts could prepare them for.
Vice
Governor George W Bush of Texas picks Dick Cheney, the CEO of Halliburton Co, to be his Republican running mate in the 2000 presidential election. No stranger to politics, Cheney's impressive résumé includes stints as White House chief of staff, House Minority Whip and defence secretary. When Bush wins by a narrow margin, Cheney begins to use his newfound power to help reshape the country and the world.
Sorry to Bother You
In an alternate reality of present-day Oakland, Calif., telemarketer Cassius Green finds himself in a macabre universe after he discovers a magical key that leads to material glory. As Green's career begins to take off, his friends and co-workers organize a protest against corporate oppression. Cassius soon falls under the spell of Steve Lift, a cocaine-snorting CEO who offers him a salary beyond his wildest dreams.
Ingrid Goes West
Following the death of her mother and a series of self-inflicted setbacks, young Ingrid Thorburn escapes a humdrum existence by moving out West to befriend her Instagram obsession, a Los Angeles socialite named Taylor Sloane. After a quick bond is forged between these unlikeliest of buddies, the facade begins to crack in both women's lives -- with comically malicious results.
Bumblebee
On the run in the year 1987, Bumblebee the Autobot seeks refuge in a junkyard in a small California beach town. Charlie, on the brink of turning 18 years old and trying to find her place in the world, soon discovers the battle-scarred and broken Bumblebee. When Charlie revives him, she quickly learns that this is no ordinary yellow Volkswagen.
Free Solo
Professional rock climber Alex Honnold attempts to conquer the first free solo climb of famed El Capitan's 900-metre vertical rock face at Yosemite National Park.
Creed II
In 1985, Russian boxer Ivan Drago killed former U.S. champion Apollo Creed in a tragic match that stunned the world. Against the wishes of trainer Rocky Balboa, Apollo's son Adonis Johnson accepts a challenge from Drago's son -- another dangerous fighter. Under guidance from Rocky, Adonis trains for the showdown of his life -- a date with destiny that soon becomes his obsession. Now, Johnson and Balboa must confront their shared legacy as the past comes back to haunt each man.
If Beale Street Could Talk
In early 1970s Harlem, daughter and wife-to-be Tish vividly recalls the passion, respect and trust that have connected her and her artist fiancé Alonzo Hunt, who goes by the nickname Fonny. Friends since childhood, the devoted couple dream of a future together, but their plans are derailed when Fonny is arrested for a crime he did not commit.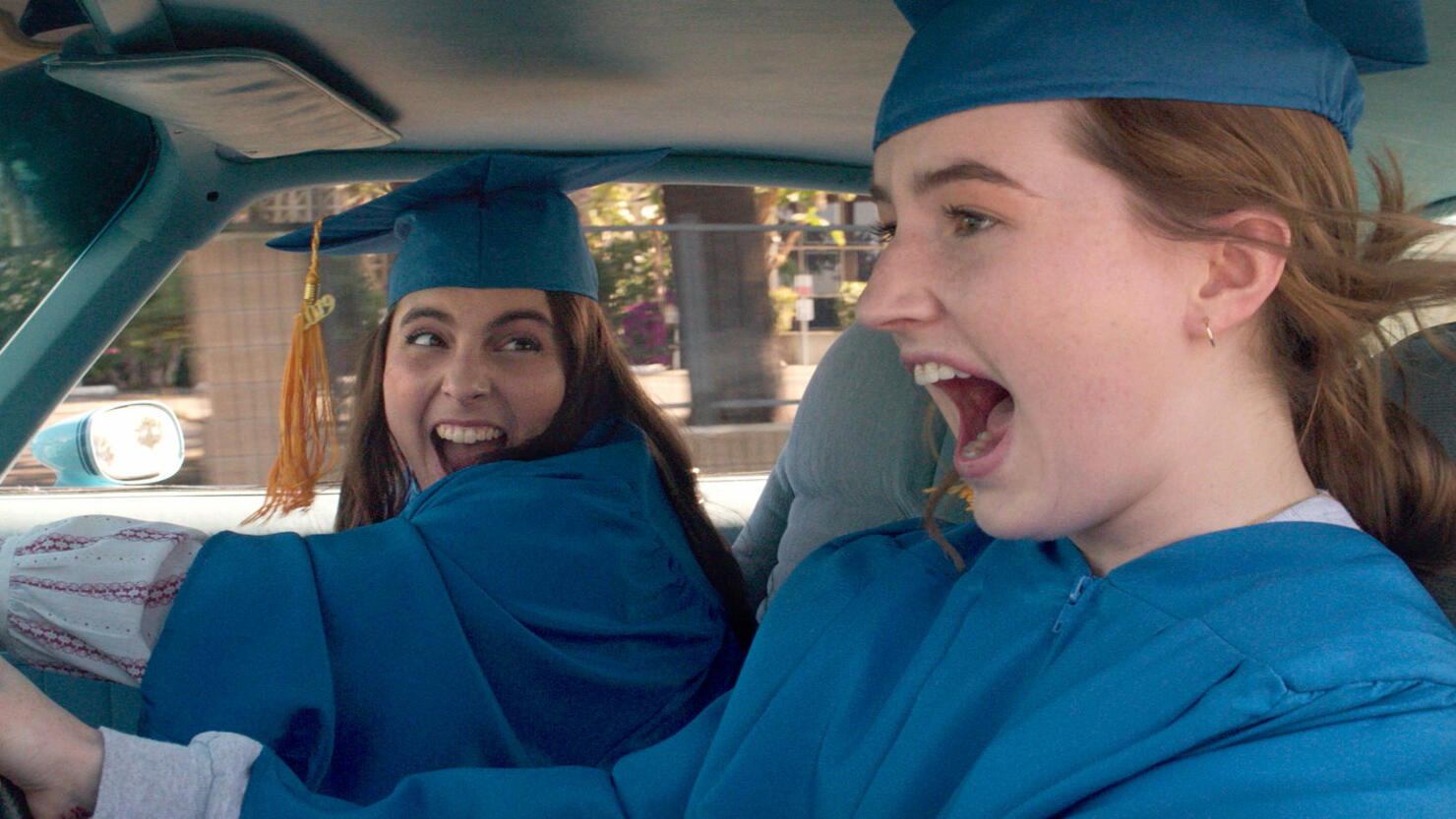 Disney+
10 Things I Hate About You
Kat Stratford is beautiful, smart and quite abrasive to most of her fellow teens, meaning that she doesn't attract many boys. Unfortunately for her younger sister, Bianca (Larisa Oleynik), house rules say that she can't date until Kat has a boyfriend, so strings are pulled to set the dour damsel up for a romance. Soon Kat crosses paths with handsome new arrival Patrick Verona. Will Kat let her guard down enough to fall for the effortlessly charming Patrick?
Pirates of the Caribbean: Curse of the Black Pearl
Capt. Jack Sparrow arrives at Port Royal in the Caribbean without a ship or crew. His timing is inopportune, however, because later that evening the town is besieged by a pirate ship. The pirates kidnap the governor's daughter, Elizabeth, who's in possession of a valuable coin that is linked to a curse that has transformed the pirates into the undead. A gallant blacksmith in love with Elizabeth allies with Sparrow in pursuit of the pirates.
Lady and the Tramp (2019)
An upper-middle-class American cocker spaniel named Lady and a street-smart, stray schnauzer called Tramp embark on many adventures.
Hocus Pocus
After moving to Salem, Mass., teenager Max Dennison explores an abandoned house with his sister Dani and their new friend, Allison . After dismissing a story Allison tells as superstitious, Max accidentally frees a coven of evil witches who used to live in the house. Now, with the help of a magical cat, the kids must steal the witches' book of spells to stop them from becoming immortal.
Pete's Dragon (2016)
Mr. Meacham, a woodcarver, delights local children with stories of a mysterious dragon that lives deep in the woods of the Pacific Northwest. His daughter Grace believes these are just tall tales, until she meets Pete, a 10-year-old orphan who says he lives in the woods with a giant, friendly dragon. With help from a young girl named Natalie, Grace sets out to investigate if this fantastic claim can be true.
Newsies
In this musical, homeless New York City newsboy Jack "Cowboy" Kelly befriends two newcomers to his trade, brothers David and Les Jacobs. When publisher Joseph Pulitzer sets new rules that make it harder for the young newspaper salesmen to make a buck, the boys go on strike. Bryan Denton, a journalist who's sympathetic to their plight, gives them some tips in public relations, as the newsboys' battle grips the city.
Frozen 2
Elsa the Snow Queen has an extraordinary gift -- the power to create ice and snow. But no matter how happy she is to be surrounded by the people of Arendelle, Elsa finds herself strangely unsettled. After hearing a mysterious voice call out to her, Elsa travels to the enchanted forests and dark seasbeyond her kingdom -- an adventure that soon turns into a journey of self-discovery
Toy Story 4
Woody, Buzz Lightyear and the rest of the gang embark on a road trip with Bonnie and a new toy named Forky. The adventurous journey turns into an unexpected reunion as Woody's slight detour leads him to his long-lost friend Bo Peep. As Woody and Bo discuss the old days, they soon start to realize that they're worlds apart when it comes to what they want from life as a toy.
Stargirl
A teen develops a budding romance with Stargirl Caraway, a free-spirited new student who makes a big splash on her first day of school.
Heavyweights
Gerry is not looking forward to his summer vacation, since he'll be spending it at a camp for overweight boys in order to shed pounds. Fortunately, a kindly couple, the Bushkins, run the camp and make the process fun and relaxed. However, they're soon forced to declare bankruptcy and sell the camp to Tony Perkis, a fitness fanatic who turns the camp into a living nightmare of over-the-top training. But the kids plan to fight back.
While You Were Sleeping
Lonely transit worker Lucy Eleanor Moderatz pulls her longtime crush, Peter, from the path of an oncoming train. At the hospital, doctors report that he's in a coma, and a misplaced comment from Lucy causes Peter's family to assume that she is his fiancée. When Lucy doesn't correct them, they take her into their home and confidence. Things get even more complicated when she finds herself falling for Peter's sheepish brother, Jack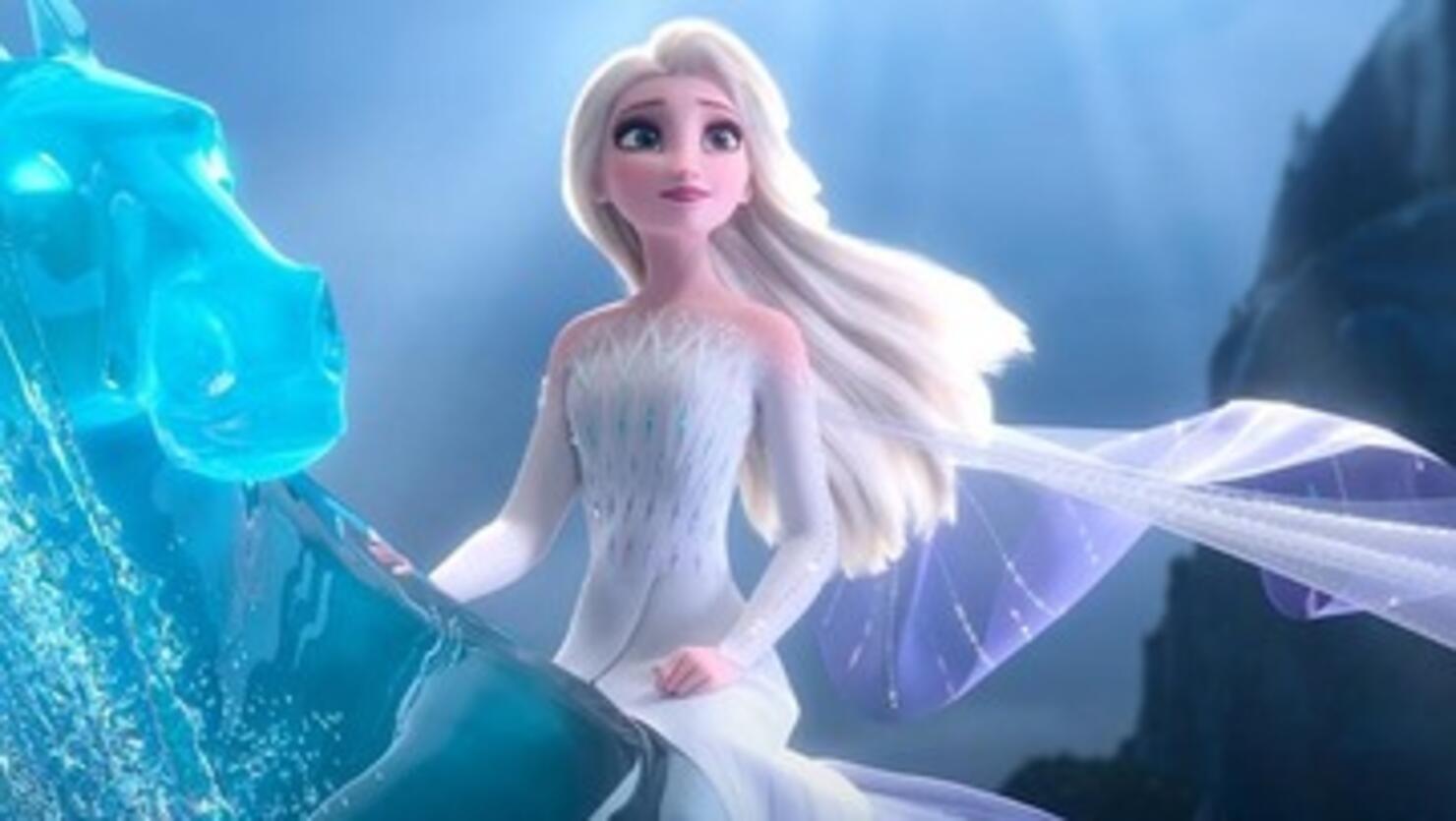 HBO:
Us
Accompanied by her husband, son and daughter, Adelaide Wilson returns to the beachfront home where she grew up as a child. Haunted by a traumatic experience from the past, Adelaide grows increasingly concerned that something bad is going to happen. Her worst fears soon become a reality when four masked strangers descend upon the house, forcing the Wilsons into a fight for survival. When the masks come off, the family is horrified to learn that each attacker takes the appearance of one of them.
Shutter Island
The implausible escape of a brilliant murderess brings U.S. Marshal Teddy Daniels and his new partner to Ashecliffe Hospital, a fortress-like insane asylum located on a remote, windswept island. The woman appears to have vanished from a locked room, and there are hints of terrible deeds committed within the hospital walls. As the investigation deepens, Teddy realizes he will have to confront his own dark fears if he hopes to make it off the island alive.
Long Shot
Fred Flarsky is a gifted and free-spirited journalist who has a knack for getting into trouble. Charlotte Field is one of the most influential women in the world -- a smart, sophisticated and accomplished politician. When Fred unexpectedly runs into Charlotte, he soon realizes that she was his former baby sitter and childhood crush. When Charlotte decides to make a run for the presidency, she impulsively hires Fred as her speechwriter -- much to the dismay of her trusted advisers.
Shazam
We all have a superhero inside of us -- it just takes a bit of magic to bring it out. In 14-year-old Billy Batson's case, all he needs to do is shout out one word to transform into the adult superhero Shazam. Still a kid at heart, Shazam revels in the new version of himself by doing what any other teen would do -- have fun while testing out his newfound powers. But he'll need to master them quickly before the evil Dr. Thaddeus Sivana can get his hands on Shazam's magical abilities.
The Kid Who Would Be King
Old-school magic meets the modern world when young Alex stumbles upon the mythical sword Excalibur. He soon unites his friends and enemies, and they become knights who join forces with the legendary wizard Merlin. Together, they must save mankind from the wicked enchantress Morgana and her army of supernatural warriors.
A Star is Born (2018)
Seasoned musician Jackson Maine discovers -- and falls in love with -- struggling artist Ally. She has just about given up on her dream to make it big as a singer until Jackson coaxes her into the spotlight. But even as Ally's career takes off, the personal side of their relationship is breaking down, as Jackson fights an ongoing battle with his own internal demons.
The Favourite
In the early 18th century, England is at war with the French. Nevertheless, duck racing and pineapple eating are thriving. A frail Queen Anne occupies the throne, and her close friend, Lady Sarah, governs the country in her stead, while tending to Anne's ill health and mercurial temper. When a new servant, Abigail, arrives, her charm endears her to Sarah. Sarah takes Abigail under her wing, and Abigail sees a chance to return to her aristocratic roots.
Teen Titans! Go To The Movies
It seems that all the major superheroes out there are starring in their own movies -- all but the Teen Titans. Robin is bound and determined to remedy that situation by becoming a star instead of a sidekick. With a few madcap ideas and a song in their hearts, the Teen Titans head to Hollywood to fulfill their dreams. Things soon go awry, however, when a supervillain plans to take over the planet -- putting the very fate of the young heroes on the line.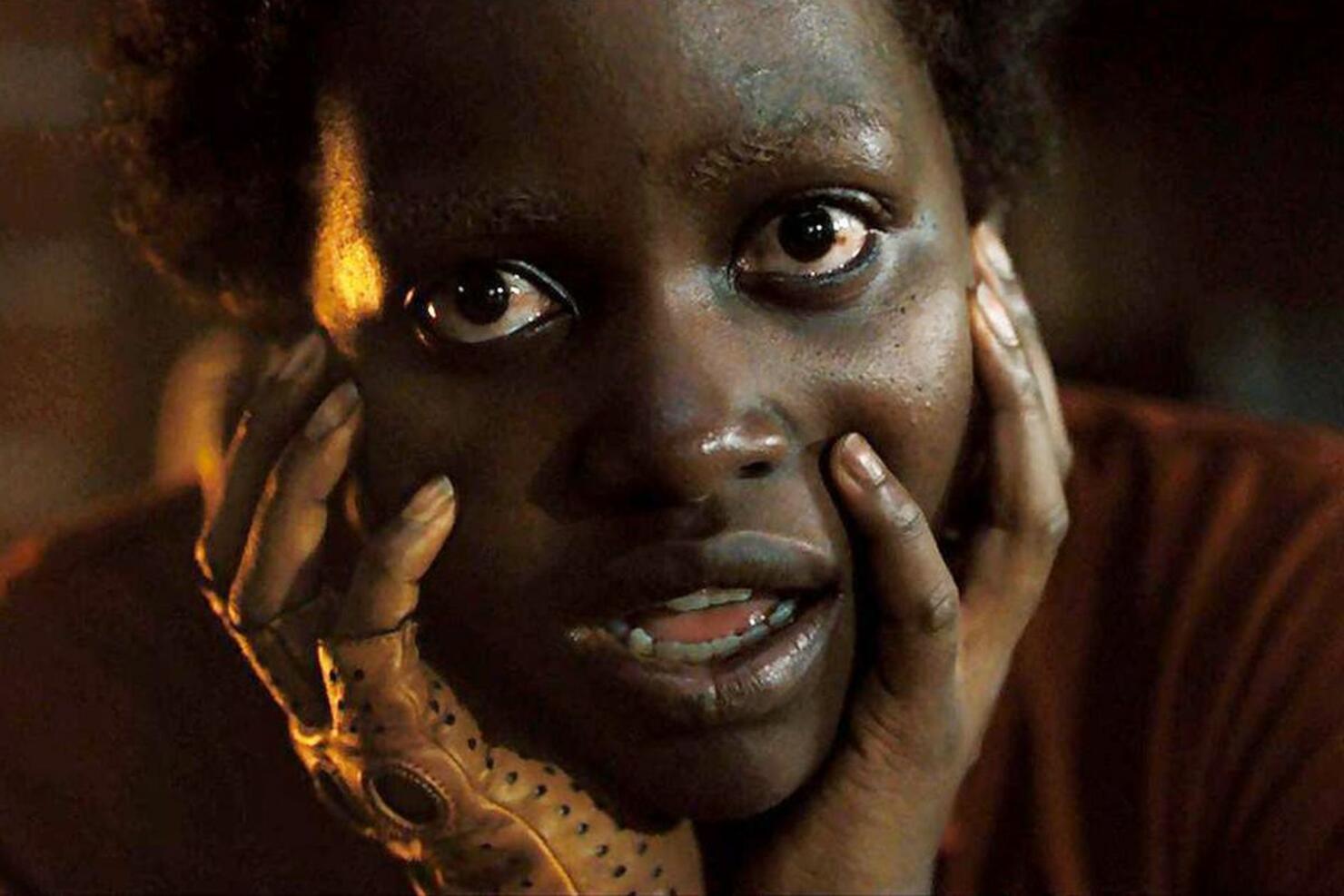 Will you be streaming any of these films while you're stuck at home?
Photo: Netflix/Hulu/Disney/HBO/Amazon