Tom Hanks' Latest Photo From Self-Quarantine Sparks Debate Between Fans
By Paris Close
March 16, 2020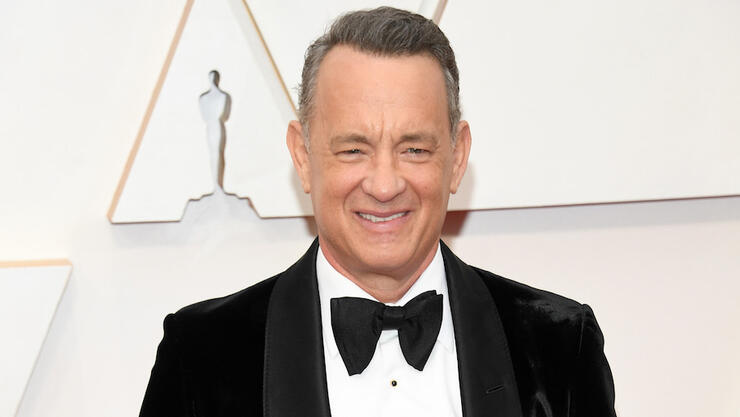 Tom Hanks is currently getting roasted on Twitter — but with love.
Last week, Hanks and his wife, Rita Wilson, tested positive for COVID-19 (coronavirus) in Australia, where the actor had been filming his upcoming Elvis Presley biopic. Since then, the couple has been documenting their day-to-day activities in self-isolation, but it was a picture Hanks shared over the weekend that had fans scratching their heads with concern.
Yesterday, Hanks decided to share a picture of his Sunday breakfast, which consisted of two pieces of toast slathered in Vegemite — Australia's beloved salty, savory spread — and native Australians couldn't help but warn the star to reconsider his spreading method. "Thanks to the Helpers. Let's take care of ourselves and each other," Hanks captioned the picture of his morning meal.
While one Twitter user warned, "Okay you need to scrape around 60% of that vegemite off, otherwise it's gonna be nasty and hurt your mouth friend," another responded, "Looks like regular breakfast at my place - some of us can handle it."
"Tom. What are you doing? No Australian puts that much vegemite on their toast," another fan chimed in with a graphic instructing beginners on acceptable Vegemite consumption, poking fun at Hanks' serving.
Someone else joked, "Tom we love u u don't need to eat vegemite to impress us, we all know it's garbage."
As fans know, prior to the couple's diagnosis, Hanks revealed on March 11 and his wife had been feeling "a bit tired, like we had colds, and some body aches," "chills that came and went" and "slight fevers." Last we heard, the lovebirds are still receiving medical care Down Under and appear to be in good spirits.
Tom we love u u don't need to eat vegemite to impress us, we all know it's garbage

— cathy (@catherinebouris) March 15, 2020
To keep up to date on the latest news about the coronavirus and to understand what you need to stay safe and healthy, check out the Coronavirus: Fact vs Fiction podcast from CNN Chief Medical Correspondent Dr. Sanjay Gupta.