Walk The Moon Singer Performs Quarantine Concert Dressed Like A Walrus
By Katrina Nattress
March 16, 2020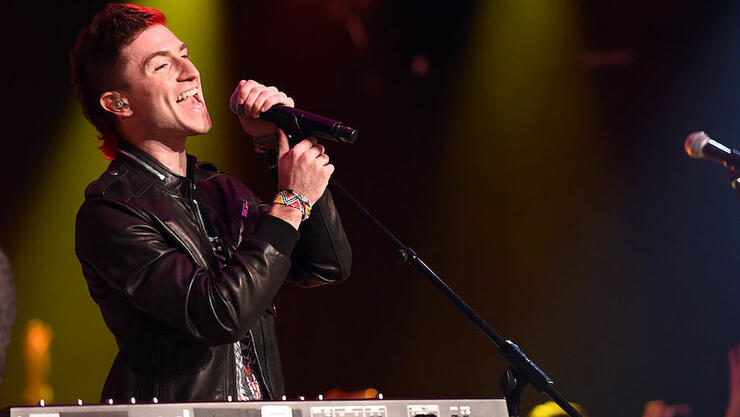 These are scary, unprecedented times we're currently living in, but as more artists decide to practice self-quarantining to help slow the spread of the coronavirus, they're trying to make it the most positive experience as possible. For Walk The Moon's Nicholas Petricca, that means dressing up like a walrus and playing "Quesadilla" off the band's 2012 self-titled album.
The singer posted a video to the band's Instagram after being nominated to participate in #quarantineconcert. They in turn nominated The Griswolds, The Nude Party, Slothrust, Jesse Clegg, Bishop Briggs, Meg Myers, and GRiZ.
Before isolating themselves, Petricca and his bandmates spent time in the studio over the weekend working on a new album. "we're in the studio as the news keeps rolling in," WTM wrote alongside an Instagram video of Petricca playing keys and singing Bill Withers' "Lean on Me." "it's getting weird out there but rest assured we're keeping it weird in here, doing what we do best. love you, wherever you are. remember to take care of each other"
Check out both posts below.
To keep up to date on the latest news about the coronavirus and to understand what you need to stay safe and healthy, check out the Coronavirus: Fact vs Fiction podcast from CNN Chief Medical Correspondent Dr. Sanjay Gupta.
Chat About Walk The Moon Singer Performs Quarantine Concert Dressed Like A Walrus