18 Completed Series You Can Binge On Netflix While Stuck At Home
By Emily Lee
March 18, 2020
Is there anything worse than tearing through an addictively binge-able show on Netflix only to realize the most recent season hasn't dropped on the streaming service yet? As we all prepare to potentially spend a lot of time at home over the coming weeks, there will definitely be a few Netflix binges taking place. Whether you're holding a Netflix Party with your friends or streaming solo, there are actually so many completed series to choose from on Netflix right now. Here are 18 of the best full series to choose from, so, you won't be left hanging while self-isolating.
1) Gilmore Girls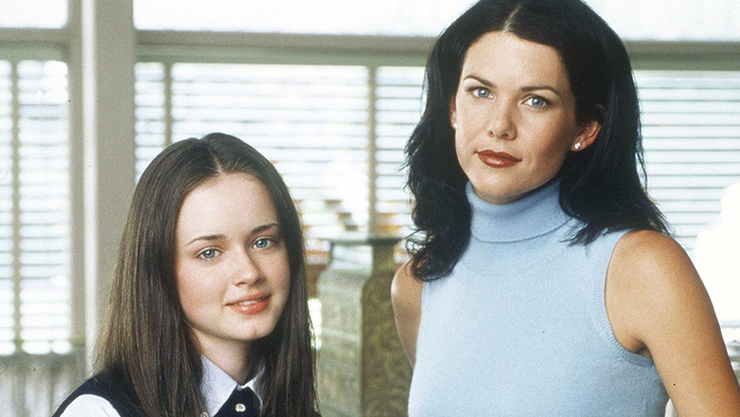 How many seasons?: 7 + the four-episode revival series Gilmore Girls: A Year in the Life
Official synopsis: "Set in a storybook Connecticut town populated by an eclectic mix of dreamers, artists and everyday folk, this multigenerational drama about family and friendship centres around Lorelai Gilmore and her daughter, Rory. Lorelai owns the town's bed-and-breakfast, the Dragonfly Inn, with best friend/chef Sookie, and contends with weekly dinners with eccentric, well-off parents Richard and Emily Gilmore (who always have something to say about their daughter's life)."
2) The West Wing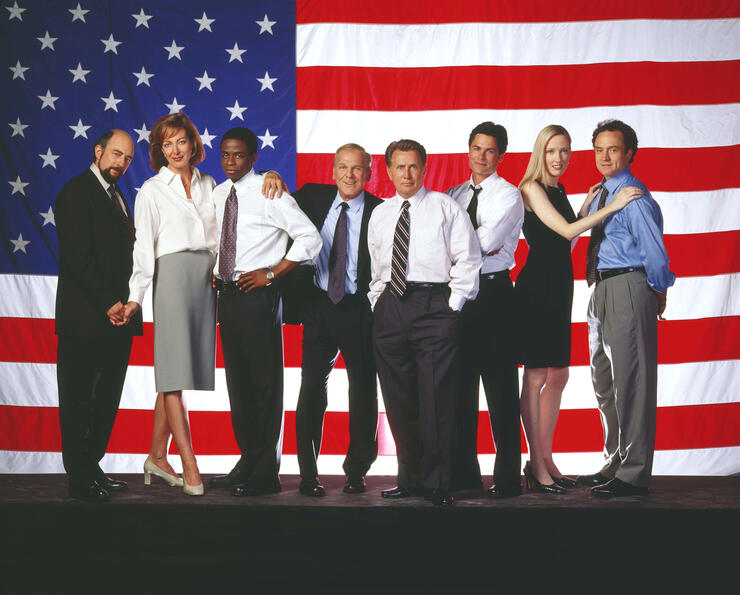 How many seasons?: 7
Official synopsis: "Cutthroat presidential advisers get their personal lives hopelessly tangled up with professional duties as they try to conduct the business of running a country. Fictional Democratic President Josiah 'Jed' Bartlet suffers no fools, and that policy alienates many. He and his dedicated staffers struggle to balance the needs of the country with the political realities of Washington, D.C., working through two presidential terms that include countless scandals, threats and political scuffles, as well as the race to succeed Bartlet as the leader of the free world."
3) The Office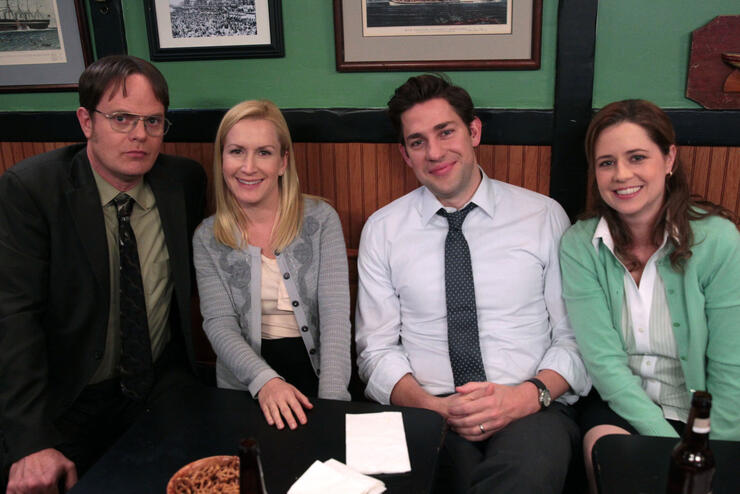 How many seasons?: 9
Official synopsis: "Set at a paper company in Scranton, Pa., the U.S. adaptation has a similar documentary style to that of the Ricky Gervais-led British original. It features the staff of Dunder-Mifflin, a staff that includes characters based on characters from the British show (and, quite possibly, people you work with in your office). There's Jim, the likable employee who's a bit of an everyman. Jim has a thing for receptionist-turned-sales rep Pam (because office romances are always a good idea). There's also Dwight, the successful co-worker who lacks social skills and common sense. And there's Ryan, who has held many jobs at the company."
4) Parks and Recreation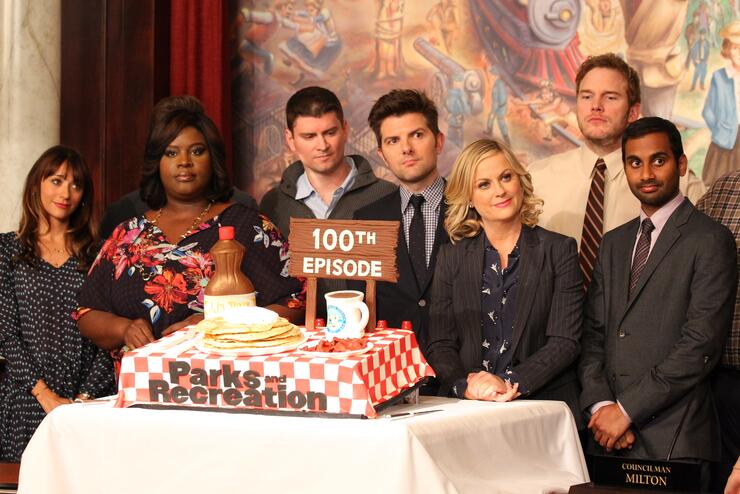 How many seasons?: 7
Official synopsis: "Leslie Knope, a midlevel bureaucrat in an Indiana Parks and Recreation Department, hopes to beautify her town (and boost her own career) by helping local nurse Ann Perkins turn an abandoned construction site into a community park, but what should be a fairly simple project is stymied at every turn by oafish bureaucrats, selfish neighbors, governmental red tape and a myriad of other challenges. Leslie's colleague Tom Haverford, who delights in exploiting his position for personal gain, is as likely to undermine her efforts as to help her, while her boss, Ron Swanson, is adamantly opposed to government in any form, even though he's a bureaucrat himself."
5) That '70s Show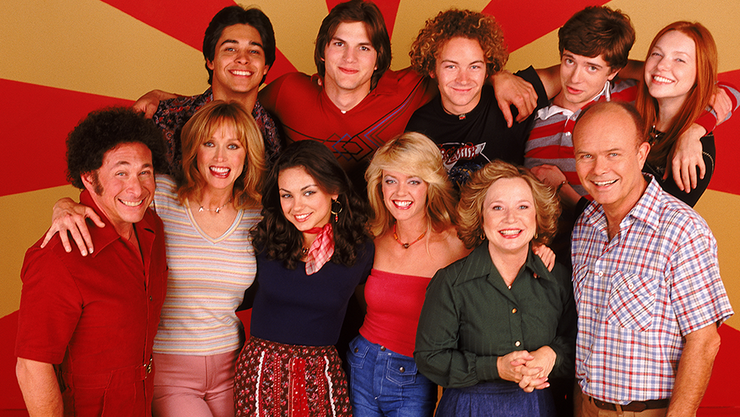 How many seasons? 8
Official synopsis: "Set in the mood ring and polyester era of the 1970s, the programme is a retro-hip situation comedy about an eclectic group of friends on the verge of adulthood. The group live in the suburbs of Wisconsin, where they yearn for independence amid the growing pains of becoming adults."
6) New Girl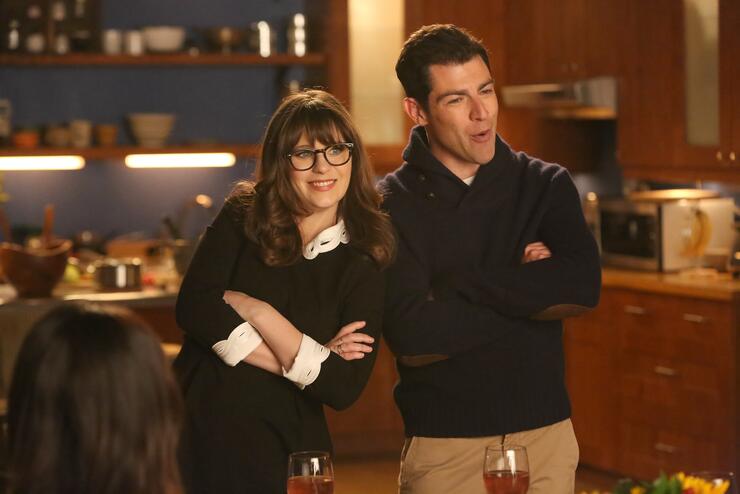 How many seasons?: 7
Official synopsis:: "After going through a rough breakup, awkward and upbeat Jess (Zooey Deschanel) moves in with three single guys. Intelligent and witty Nick is an underachiever who took the bartender off-ramp on his road to success. Schmidt obsesses over his social standing and looks at Jess as a personal project. Winston is a competitive former athlete who, after realizing he will never become a pro, moves into the loft. Together with Jess' best friend, Cece, they bond to form an unlikely, and dysfunctional, family."
7) Breaking Bad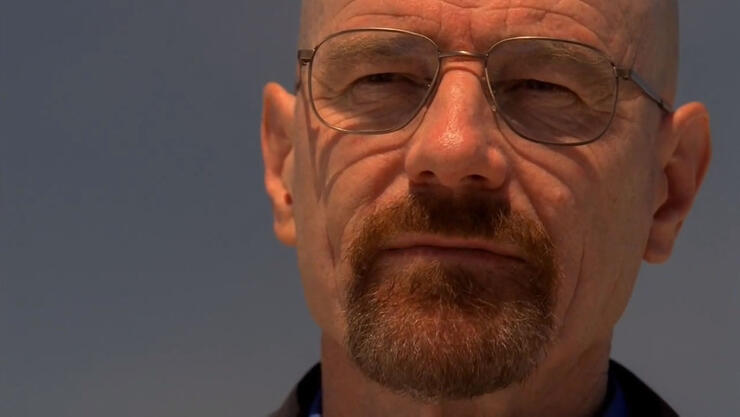 How many seasons?: 5
Official synopsis: "Mild-mannered high school chemistry teacher Walter White thinks his life can't get much worse. His salary barely makes ends meet, a situation not likely to improve once his pregnant wife gives birth, and their teenage son is battling cerebral palsy. But Walter is dumbstruck when he learns he has terminal cancer. Realizing that his illness probably will ruin his family financially, Walter makes a desperate bid to earn as much money as he can in the time he has left by turning an old RV into a meth lab on wheels."
8) Santa Clarita Diet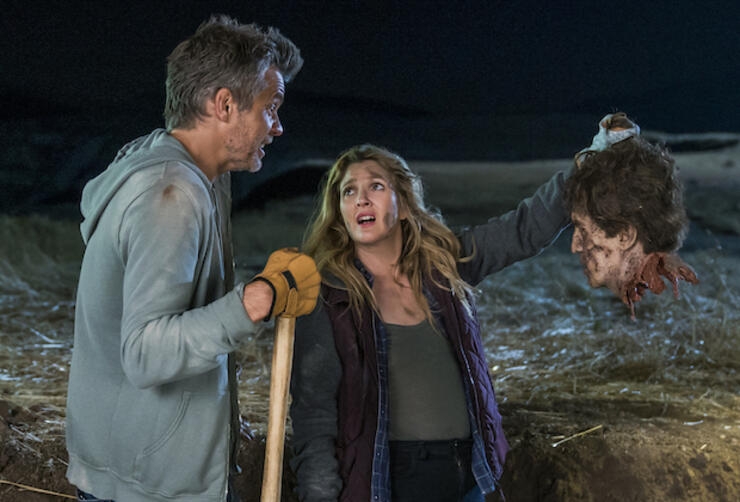 How many seasons?: 3
Official synopsis: "Drew Barrymore and Timothy Olyphant star in this Netflix-original series as married realtors, Sheila and Joel, who are living a quiet life, raising their teenage daughter in Santa Clarita, Calif. Their world unexpectedly changes when Sheila goes through a dramatic transformation that sends her downa road of death and destruction -- but leaves her looking and feeling better than ever."
9) Glee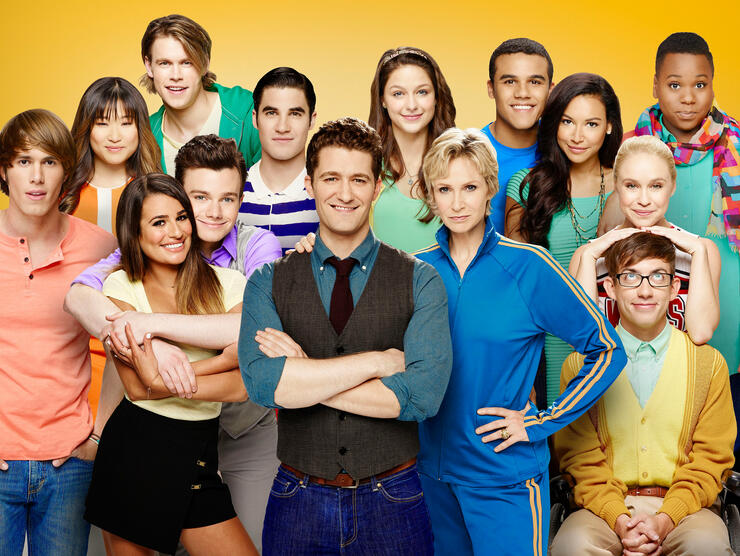 How many seasons?: 6
Official synopsis: "Optimistic teacher Will Schuester heads up McKinley High School's glee club -- New Directions -- a place where ambitious and talented students can find strength, acceptance and their voice. As the students find themselves, they also enjoy a respite from the harsh realities of life. Mr. Schuester hopes to help the kids in every way he can, and also dreams of taking the group to nationals. As Schuester and the glee club pursue their goal, they face opposition from a conniving cheerleading coach, Sue Sylvester, who tries to sabotage the group at every turn."
10) The Vampire Diaries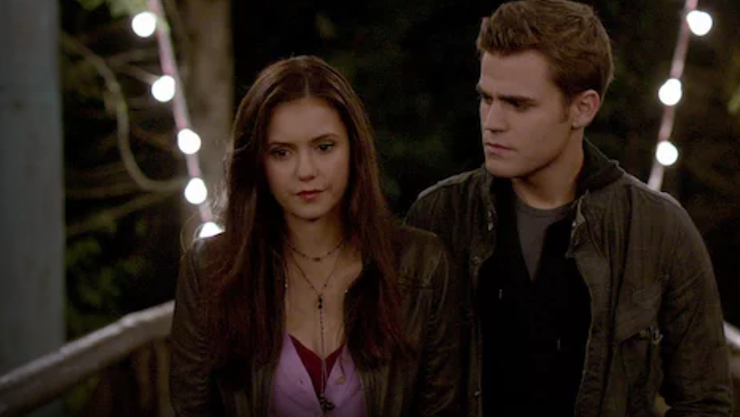 How many seasons?: 8
Official synopsis: "Reeling from the death of her parents, 17-year-old Elena Gilbert becomes interested in handsome new student who's harboring a dark secret—he's actually a 162-year-old vampire."
11) Once Upon A Time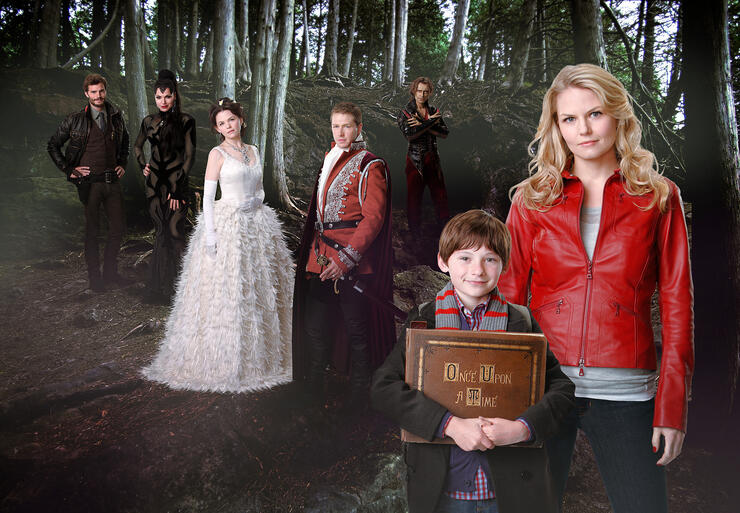 How many seasons?: 7
Official synopsis: "Once Upon a Time tells the story of a new world, one in which fairy-tale legends and modern life collide. Emma Swan (Jennifer Morrison) is comfortable in her life as a bail bonds collector when Henry -- the child she gave up a decade earlier -- suddenly shows up. He is convinced that she is the daughter of Snow White and Prince Charming, who sent her away before the Evil Queen could cast a spell, freezing the fairytale world in time and bringing them to present-day Storybrooke, Maine. After taking Henry home, Emma decides to stay in the town to keep an eye on him, and she discovers he may not be wrong after all."
12) Scandal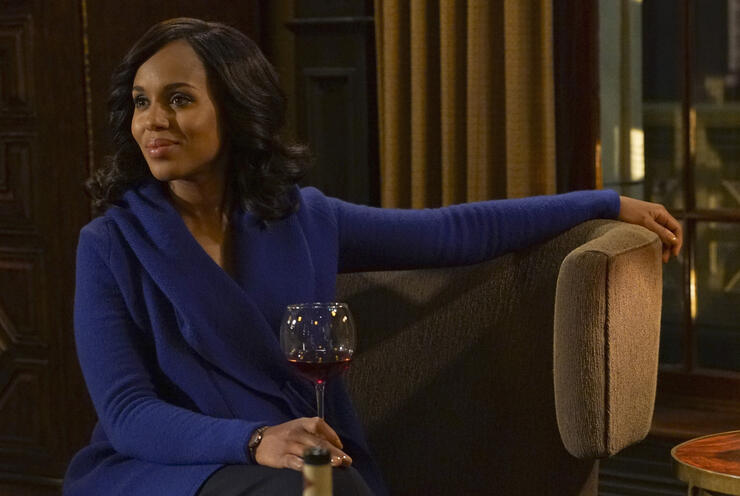 How many seasons?: 7
Official synopsis: "Olivia Pope, a former media consultant to the president, is ready to move on with her life and opens her own crisis-management firm, but she can't seem to shake ties with her past. Olivia's staff includes Quinn Perkins, who has a complicated history, and hacker extraordinaire Huck. As she moves forward it becomes clear that, while her staffers may specialize in cleaning up the lives of other people, they can't seem to do the same for themselves."
13) Dexter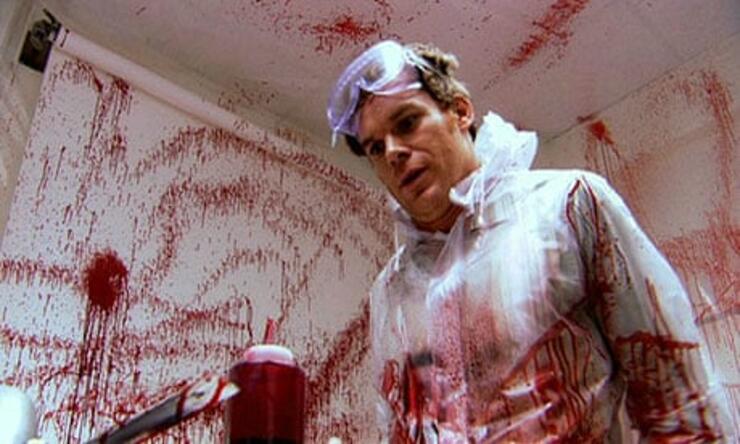 How many seasons?: 8
Official synopsis: "Dexter Morgan is a Miami-based blood splatter expert who doesn't just solve murders; he commits them too. In fact, he's a serial killer -- but he only murders the guilty, so he feels justified with his lifestyle choices. His policewoman sister and his cop co-workers have no idea Dexter lives a double life; however, adoptive father Harry knows his secret, and does, in fact, help Dexter hone his "skills." It's a unique brand of justice for which charming Dexter feels a psychological hunger."
14) Cheers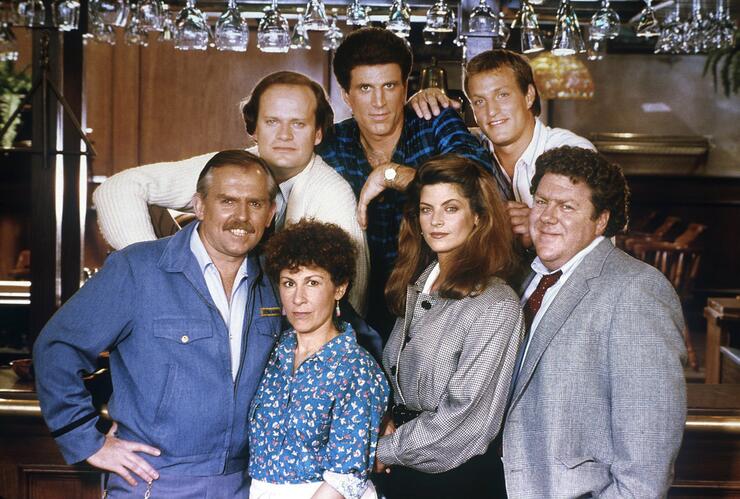 How many seasons?: 11
Official synopsis: Sam Malone, a former relief pitcher for the Boston Red Sox, owns and runs Cheers, a cosy bar in Boston. Somewhat snobby, beautiful and intelligent Diane Chambers - forced to become a waitress when her fiance jilts her - constantly bickers with Sam. Eventually, they fall in love. Several wacky characters make the bar their home-away-from-home, including sarcastic waitress Carla, beer-loving accountant Norm and know-it-all letter carrier Cliff."
15) Hart of Dixie
How many seasons?: 4
Official synopsis: "New York doctor Zoe Hart (Rachel Bilson) has reached a crossroads in her life when she decides to accept an offer from a stranger to work with him at his practice in Alabama. When she arrives in town, she discovers that the man has died and left her his half of the practice in his will, something that doesn't exactly make her new partner happy. Despite the shock of Southern life and some less-than-hospitable town folk, Zoe decides to give her new life a chance and discovers a new side of herself in the process."
16) Weeds
How many seasons?: 8
Official synopsis: "Widowed suburbanite Nancy Botwin (Mary-Louise Parker) starts growing and selling marijuana to make enough money to support her family after her husband's unexpected death leaves her in big debt. Nancy has associates in her pot-growing business, which include Andy, who is her brother-in-law, and pot-smoking City Councilman Doug Wilson. Then there's the business of trying to keep the whole thing secret from people like her neighbor Celia."
17) Charmed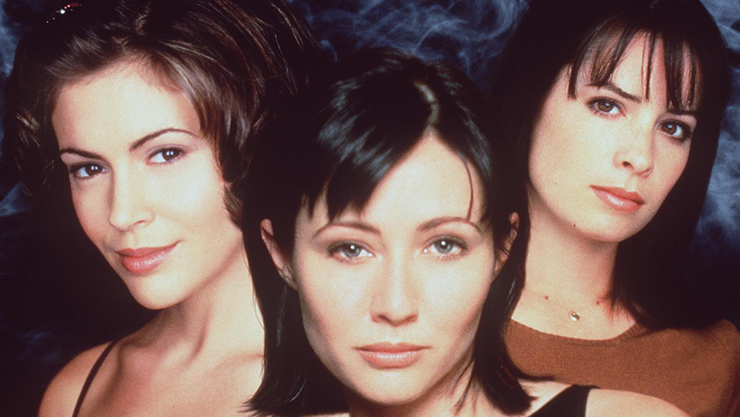 How many seasons?: 8
Official synopsis: "A group of sisters discover they are witches. Luckily for the world, they're of the good variety. Banding together in their ancestral home in San Francisco, they work together to fight evil, with each having a specific special power. Although outwardly they are average women, with jobs, relationships and friends, they are also powerful witches, but when they work together, their powers are enhanced. As The Charmed Ones, their destiny is to protect innocents from evil."
18) Madam Secretary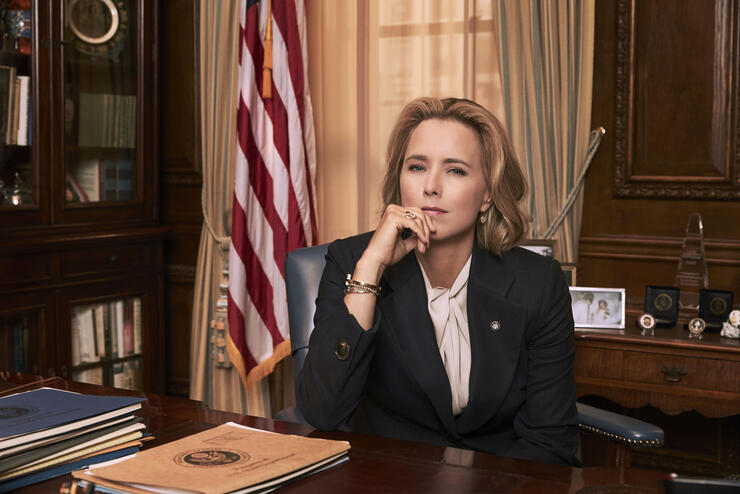 How many seasons?: 5
Official synopsis: "having left her job as a CIA analyst for ethical reasons, newly appointed Secretary of State Elizabeth McCord returns to public life at the request of the president, after the suspicious death of her predecessor. Valued by her boss for her apolitical leanings, knowledge of the Middle East, language skills and creative thinking, Elizabeth drives international diplomacy, battles office politics and circumvents protocol, while negotiating national and international issues. At home, politics and compromise take on new meaning with her supportive husband and three bright kids."
Happy binge-ing!
Photo: Getty/Netflix
Chat About 18 Completed Series You Can Binge On Netflix While Stuck At Home