Closures, Restrictions, and Lockdowns New Way of Life For Americans
By R.J. Johnson - @rickerthewriter
March 17, 2020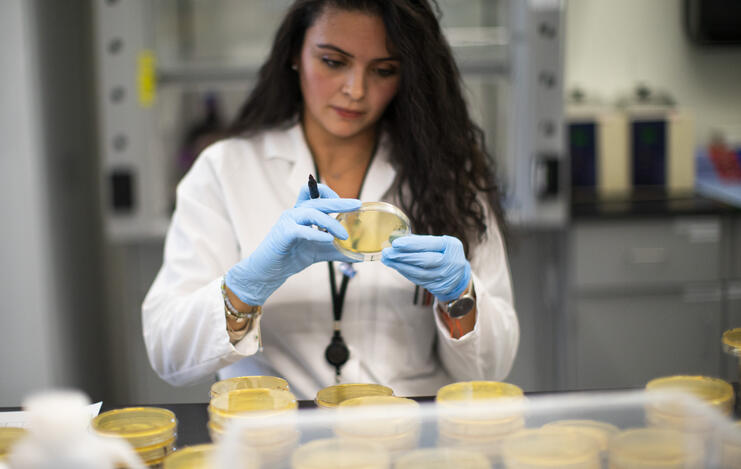 The rapidly spreading novel coronavirus that has disrupted American life in a way that hasn't been seen since World War II continues to wreak havoc on the economy, the death toll continues to rise and the number of infections increase, prompting health officials to warn that the United States is at a tipping point.
According to the latest numbers, at least 4,700 cases of COVID-19 have been confirmed in the U.S. with as many as 92 deaths. The rising infection rate prompted health officials to warn that unless Americans make a serious effort, we may face a scenario similar to the one residents in Italy are currently witnessing. Italy was placed on lockdown last week after the coronavirus there spread to more than 24,000 people with the death toll surpassing 1,800 people as of early Tuesday morning.
Meanwhile here in the U.S., officials in major cities across the country have ordered the closures of bars, gyms, theaters, and casinos for the next thirty days. Restaurants can't have customers at their restaurant, however, people can still purchase food and beverages through pick up, delivery or drive-thrus.
Six counties in the Bay Area went even further on Monday, asking residents there to 'shelter-in-place,' which is similar, but not as far as what a complete lockdown would entail. Residents in the Bay Area are being asked to stay inside and leave their home only for essential needs and services, such as grocery shopping, going to the police, or to the bank, gas stations and pharmacies.
Several states, including New York, New Jersey, Connecticut, Michigan, Wisconsin and California have banned gatherings of 50 people or more.
Here is your coronavirus update for Tuesday, March 17:
Primary Election in Ohio Delayed Over Coronavirus
Residents in four states were supposed to head to the polls today to vote in their state's primary, however, it appears that Ohio will not be voting today after its governor announced that polls would be closed Tuesday because of the coronavirus.
Republican Gov. Mike DeWine announced late Monday that Ohio Health Director Dr. Amy Acton had ordered polls be closed in an effort to "avoid the imminent threat with a high probability of widespread exposure to COVID-19 with a significant risk of substantial harm to a large number of the people in the general population, including the elderly and people with weakened immune systems and chronic medical conditions."
According to a statement from the governor, holding a primary on Tuesday would force poll workers to place themselves at "an unacceptable health risk of contracting coronavirus."
"While the polls will be closed tomorrow, Secretary of State @FrankLaRose will seek a remedy through the courts to extend voting options so that every voter who wants to vote will be granted that opportunity," DeWine wrote on Twitter.
So far, Ohio has reported at least 50 cases of the novel coronavirus, with no deaths.
Illinois, Florida and Arizona have not announced any plans to cancel or delay their primary and will hold their elections as planned, state officials in those state confirmed. Other states, including Louisiana, Georgia, and Kentucky, have already moved their primary dates to later in the year, due to the spreading coronavirus.
AMC Theaters and Regal Cinemas to Close
As officials across the country continue to encourage Americans practice 'social distancing' and avoid groups of 10 people or more, AMC Theaters and Regal Cinemas announced Monday that they would be closing after their last showing for the day.
"The COVID-19 situation has developed rapidly throughout the country over the last week, and during the last 48 hours more than a dozen states and major markets have mandated that movie theatres, bars and restaurants must close," AMC said in a statement. "Today, the federal government recommended no public gatherings take place that are larger than 10 people, making movie theatre operations essentially impossible."
Regal Cinemas made a similar announcement on their Twitter account.
"Beginning tomorrow we will suspend payments for all Unlimited members until we reopen," Regal Cinemas wrote. "It's our goal to provide a safe and healthy environment for our employees and guests. We value your patronage and have no doubt we will be serving you again as soon as possible with a full slate of Hollywood blockbusters.
AMC Theatres said they plan to remain closed for six to eight weeks, while Regal Cinemas did not give a timeline on when they might reopen. Both chains also stated that customers who are members of their subscription services - AMC Stubs A-List and Regal Unlimited - would not be charged during the downtime. Several states, including California and New York, have already asked theaters to close for the foreseeable future amid the pandemic concerns.
Several movies have already seen their release dates pushed back thanks to the ongoing pandemic, including the latest Bond movie, Mulan, and Mission Impossible 7, which had to stop filming.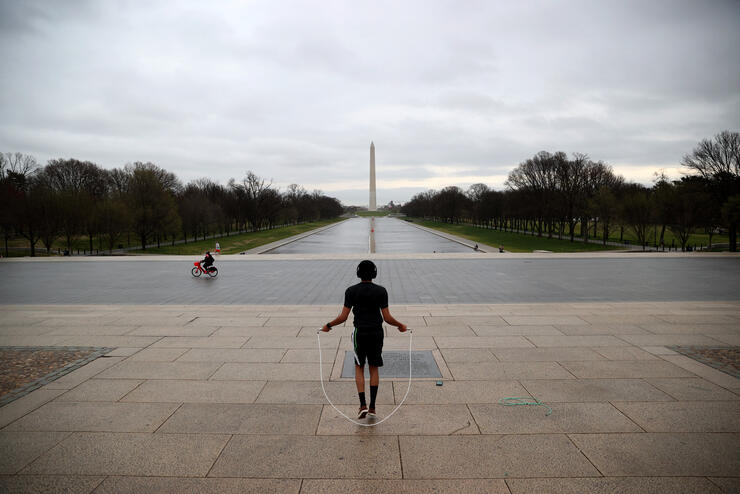 Federal Government Issues New Stricter Guidelines to Fight Spread of Coronavirus
On Monday, President Donald Trump announced a set of new government guidelines for Americans to follow as part of the effort to fight the spread of the novel coronavirus, COVID-19. Among the new guidelines was an even stricter version of social distancing with the administration asking people across the country to avoid groups of more than 10 at one time.
Other guidelines issued by the White House included:
IF YOU FEEL SICK, stay home. Do not go to work. Contact your medical provider.
IF YOUR CHILDREN ARE SICK, keep them at home. Do not send them to school. Contact your medical provider.
IF SOMEONE IN YOUR HOUSEHOLD HAS TESTED POSITIVE for the coronavirus, keep the entire household at home. Do not go to work. Do not go to school. Contact your medical provider.
IF YOU ARE AN OLDER PERSON, stay home and away from other people.
IF YOU ARE A PERSON WITH A SERIOUS UNDERLYING HEALTH CONDITION that can put you at increase risk (for example, a condition that impairs your lungs or heart function or weakens your immune system), stay home and away from other people.
IF YOU WORK IN A CRITICAL INFRASTRUCTURE INDUSTRY, as defined by the Department of Homeland Security, such as healthcare services and pharmaceutical and food supply, you have a special responsibility to maintain your normal work schedule. You and your employers should follow CDC guidance to protect your health at work.
AVOID SOCIAL GATHERINGS in groups of more than 10 people.
Health officials with the federal government also said that people should work or go to school from home whenever possible and avoid eating or drinking at bars, restaurants or food courts, instead opting to use drive-thru, pickup or delivery options.
Americans were also advised to avoid discretionary travel, shopping trips and other social visits - especially to nursing or retirement homes and long-term care facilities.
Outgoing Chief of Staff Mick Mulvaney in Self-Isolation in South Carolina
President Trump's most recent acting chief of staff, Mick Mulvaney, is currently self-isolating at his home in South Carolina after he learned his niece had contact with one of the Brazilian officials confirmed to have the novel coronavirus.
"He had contact with someone whose test results are pending, so out of an abundance of caution due to his proximity to the President, he's teleworking pending those results," a White House official told NBC News. "He tested negative on Friday and had no symptoms. White House docs blessed his travel."
Mulvaney's niece interacted with the Brazilian president's press secretary, Fabio Wajngarten, more than a week ago at Mar-a-Lago in Florida.
Trump's incoming chief of staff, Rep. Mark Meadows, also had to briefly self-quarantine after he reportedly interacted with someone at CPAC who tested positive for the virus last month.
Meanwhile, White House employees who can work from home are being encouraged to do so.
To keep up to date on the latest news about the coronavirus and to understand what you need to stay safe and healthy, check out the Coronavirus: Fact vs Fiction podcast from CNN Chief Medical Correspondent Dr. Sanjay Gupta.
Chat About Closures, Restrictions, and Lockdowns New Way of Life For Americans