Ron Burgundy Asks Pop Star Sia Out To Dinner
By Diana Brown
March 19, 2020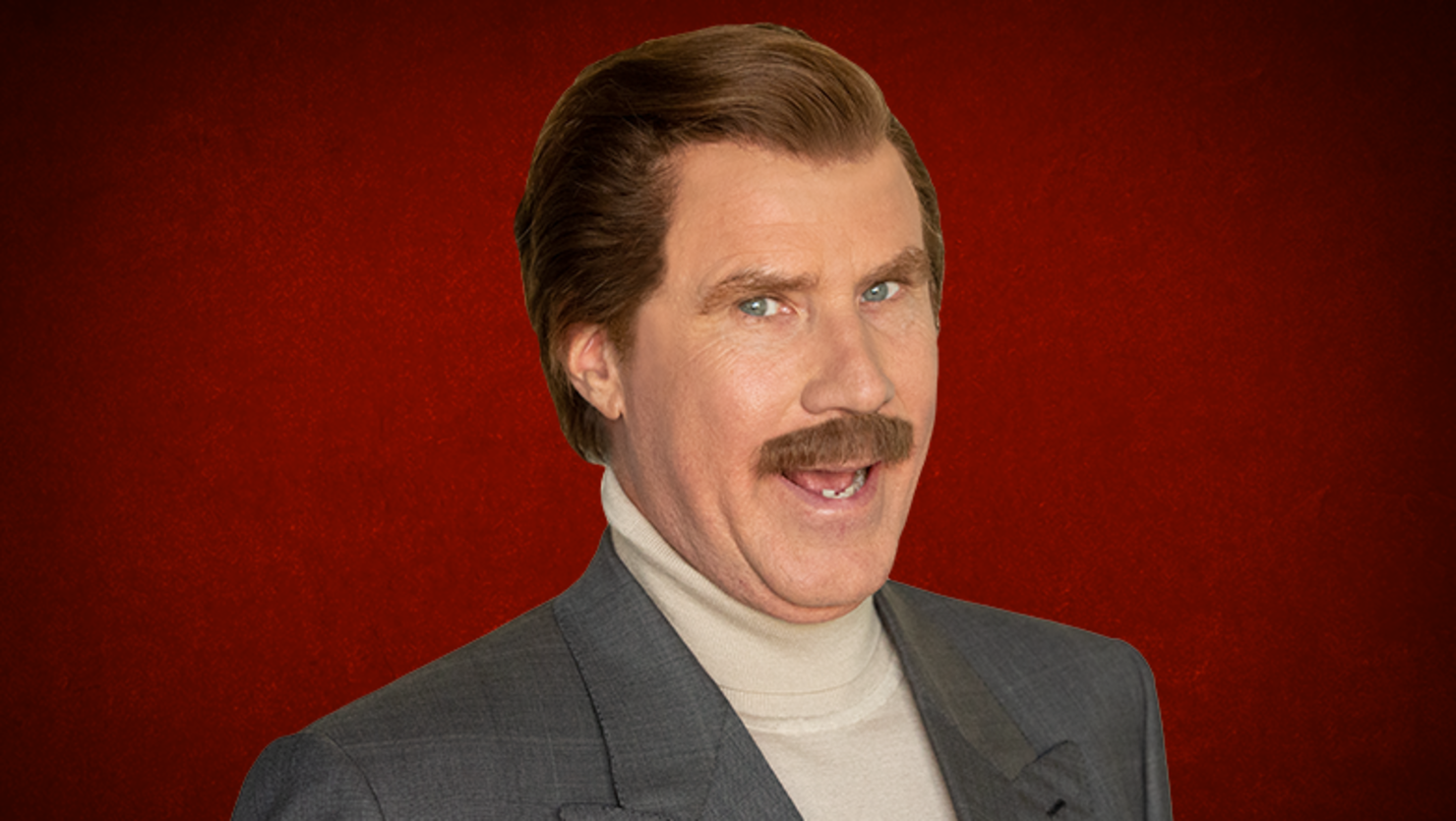 On this episode of The Ron Burgundy Podcast, our host Ron Burgundy accidentally introduces himself as Tony Finklesticks, before quickly correcting. Maybe it's because he's so excited to welcome his guest, pop sensation Sia, to the show. "No last name, like all the greats," he tells Carolina Barlow, his co-host. "Cher. Madonna. John." Carolina's not so sure about that last one, but Ron impatiently informs her that of course he's talking about John Hopper, the lead singer of Blues Traveler. He also tells her he's still looking for love, since the influencer he matched with on the dating app Raya stopped talking to him when she matched with Derek Hough from Dancing with the Stars. "I was cuckolded for Derek Hough three separate times," he sighs. Maybe today, his luck will change.
When Ron welcomes Sia with an impassioned introduction, he's embarrassed to learn that he's been mispronouncing her name for years. She tells him not to worry; she had trouble pronouncing words when she was young, like the "l" in "elbow." They're also both animal rights activists; Ron tells her he only wears cologne that hasn't been tested on animals. "All my colognes are tested on Moby," he brags. They both like Impossible burgers, too; Ron ate one once, and "I just walked into my butcher and gave him the finger," he says. "I broke the glass case in his shop and pummeled him with a bunch of pork chops." 
Sia is a prolific songwriter, Ron tells us, penning songs for huge stars like "Diamonds" for Rihanna. Sia says when she heard Rihanna's version of that song, she thought it was her own voice on the tape because she just nailed it so perfectly. "Am I Rihanna, or is Rihanna me?" she wonders, and Ron says, "I have that dream daily." She's also written songs for Kelly Clarkson, Shakira, Pitbull, Beyonce, Katy Perry, and more; Ron wants to know if she ever has a hard time writing with them, but she says no. When she's writing for another person, she's "at their service," which is why she thinks she gets to write all these great songs for these great artists, "because I'm not a jerk." She tried selling "Chandelier," but Rihanna rejected it, and she was glad, because she got to record it herself. Ron says he destroyed an entire chandelier store because of that song, causing thousands of dollars of damage, "but that was the old Ron," he proclaims, while Carolina says quietly, "That was like two months ago." 
Ron also learns that Pitbull is a good cuddler, that Celine Dion may give him a piece of abstract artwork as a gift if he visits her in Las Vegas, and that Sia is "addicted to television" and once wore diapers in an attempt to not have to get up while she was watching something, before he finally asks her on a date. Listen to the episode to hear more about the incredible pop star, and whether or not she makes Ron's romantic dreams come true, on The Ron Burgundy Podcast. 
If you want to be sure you're listening to the podcasts everyone else is checking out, iHeartRadio has you covered. Every Monday, iHeartRadio releases a chart showing the most popular podcasts of the week. Stay up to date on what's trending by checking out the chart here. There's even a chart just for radio podcasts here, featuring all your favorite iHeartRadio personalities like Bobby Bones, Elvis Duran, Steve Harvey and dozens of others.