Alkaline Trio Releases Three-Song EP After Tour Gets Postponed
By Katrina Nattress
March 19, 2020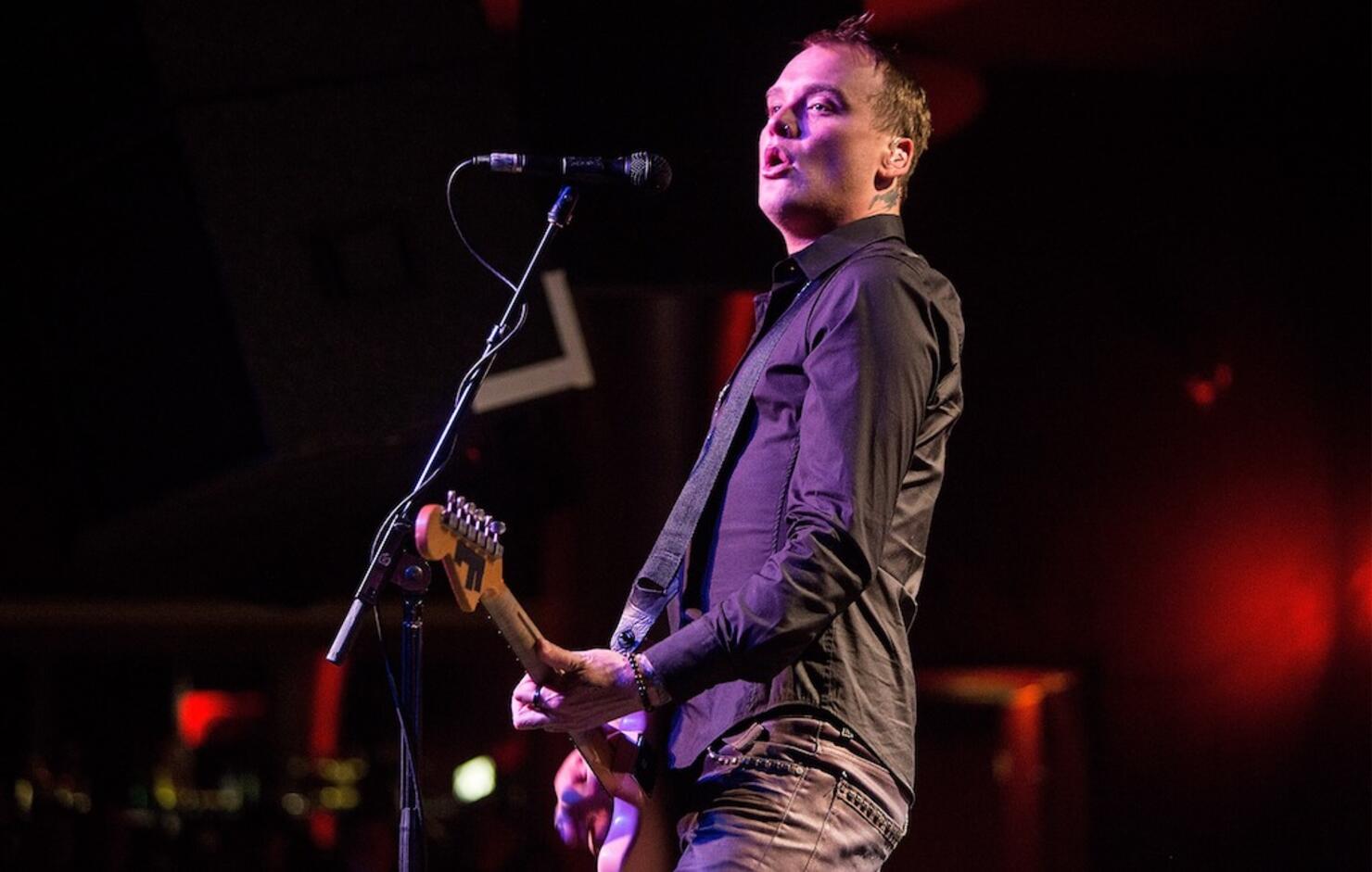 Alkaline Trio is one of many bands forced to postpone tour dates as the coronavirus continues to spread around the world. As fans hunker down and practice social distancing and self-isolation, Matt Skiba and company decided to release a three-song single titled E.P. to bring some joy in these dark times.
The band announced the release on social media Thursday (March 19). "With the tour postponement and the current state of the world, we feel and hope that some new music will help people transcend the uncertainty and possible fear they might be feeling, if even for a few minutes," they wrote on Instagram. "Music has always had a way of helping us all cope with unpleasant times. We can only hope that ours can do the same for our fans on some level. We hope you enjoy the songs."
Skiba hinted at the project's release earlier this month. Alkaline Trio's co-headlining tour with Bad Religion has been postponed to fall 2020. Stream E.P. below and pre-order it on limited edition blue vinyl here.
To keep up to date on the latest news about the coronavirus and to understand what you need to stay safe and healthy, check out the Coronavirus: Fact vs Fiction podcast from CNN Chief Medical Correspondent Dr. Sanjay Gupta.