Liquor Stores And Marijuana Dispensaries Deemed Essential Amid Shutdowns
By Bill Galluccio
March 20, 2020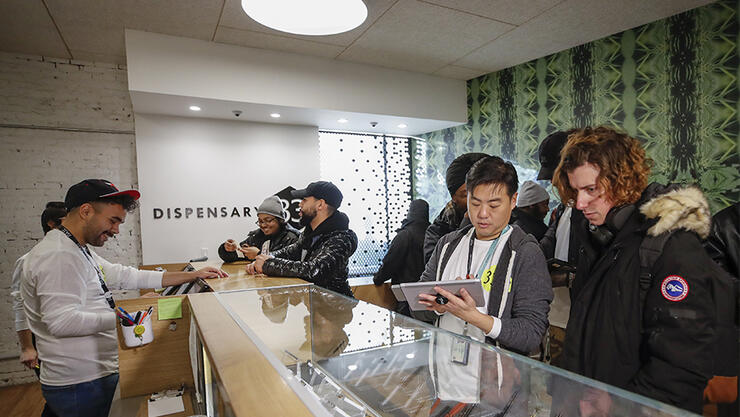 As the global coronavirus pandemic forces states and cities across the country to close stores and restaurants while asking people to remain in their homes, some places are allowed to stay open because they are deemed essential. This applies mostly to businesses such as grocery stores, banks, and pharmacies, but in some places, that list has also been extended to include liquor stores and marijuana dispensaries.
In New York, while all non-essential businesses will be forced to close on Sunday (March 22) night, liquor stores will be allowed to remain open. In addition, liquor stores and restaurants are being given waivers to enable them to deliver alcohol to customers, even if they are not licensed to do so.
In Los Angeles, officials said that "cannabis dispensaries with a medicinal cannabis license" will remain open after California Governor Gavin Newsom issued a "stay at home" order for the state's 40 million residents.
In the northern part of the state, officials in San Francisco and San Jose had to reverse course after there was confusion when they ordered residents to shelter in place. Many dispensaries initially closed but were told they could reopen, as long as they followed social distancing guidelines.
In Nevada, while the casinos may be shut down, liquor stores and marijuana dispensaries remain open. Customers are being encouraged to order online and pick up in the stores, or have it delivered to their home.
Not all states have the same views about how essential marijuana and alcohol are. In Pennsylvania, all state-run liquor stores were ordered to close down, while in Alabama, they are only allowed to offer curbside pickup.
To keep up to date on the latest news about the coronavirus and to understand what you need to stay safe and healthy, check out the Coronavirus: Fact vs. Fiction podcast from CNN Chief Medical Correspondent Dr. Sanjay Gupta.
Chat About Liquor Stores And Marijuana Dispensaries Deemed Essential Amid Shutdowns