75 Million Told to Stay Home As Coronavirus Cases Rise in the U.S.
By R.J. Johnson - @rickerthewriter
March 21, 2020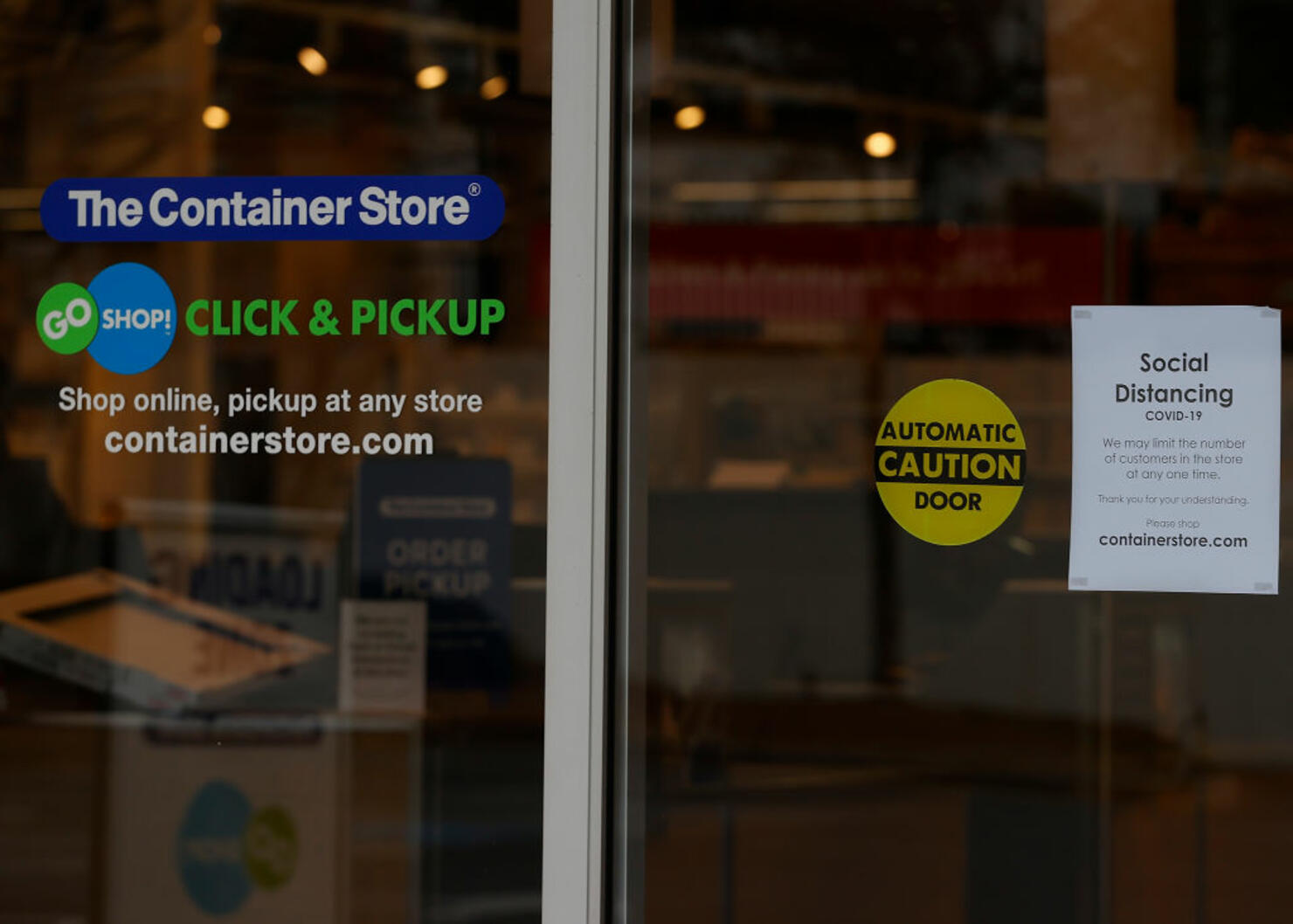 Nearly one-in-five Americans are hunkering down at home as officials across the country issue sweeping orders in hopes of curbing the spread of the coronavirus, COVID-19. As the number of deaths in the U.S. surpassed 250 on Saturday, officials in four states, California, New York, Illinois and Connecticut, have asked residents to remain at home as additional cases are confirmed.
Here is your daily coronavirus updates for Saturday, March 21, 2020.
Acting Department of Homeland Security Secretary Chad Wolf Says No National Lockdown Planned
Acting Homeland Department of Homeland Security Secretary Chad Wolf had to push back against some viral rumors about a potential national lockdown because of the coronavirus, saying that there are no such plans that those rumors were simply "disinformation campaigns."
"Hearing a lot about texts from "friends at DHS" or "friends with connections at DHS" that say DHS is planning a national lock down," Wolf wrote on Twitter Friday afternoon.
"THIS IS NOT TRUE," Wolf emphasized in all caps. "Do not believe the disinformation campaigns. Please do not pass it along. Use trusted local and federal government sources."
Some of the rumors that have been passed around include news that martial law would be invoked with the National Guard standing by to assist with any potential lockdown.
While a number of states, including California, New York, Illinois and Connecticut have issued "stay-at-home" orders as part of their efforts to curb the spread of the disease, no national orders have bee n contemplated.
Senators Continue to Debate Stimulus Package Amid Coronavirus Pandemic
Lawmakers in the senate are still working on a stimulus package aimed at cushioning the economic fallout from the ongoing coronavirus pandemic, failed to reach a deal Friday night. They've reconvened in hopes of coming to a bipartisan compromise that could see checks of up to $1,200 being sent to individuals and emergency bridge loans for small businesses and airlines.
Senate Majority Leader Mitch McConnell set a Saturday afternoon deadline for lawmakers to come to a deal that they can bring to a vote. However, Speaker Nancy Pelosi called the third coronavirus response package being put together by the senate a 'non-starter' in the House.
"Senator McConnell has released his proposal for a third coronavirus response package, which is not at all pro-worker and puts corporations ahead of working people," Pelosi said in a statement. "As written, it is a non-starter."
Pelosi says the bill should include additional funding for Unemployment Insurance and Medicaid, and expand paid sick and family leave.
McConnell has stated the Senate will remain in session until a stimulus package is passed.
This is our beloved colleague, Larry Edgeworth, who just passed away due to COVID19. I adored him. He was full of spirit and joy and humor. He was the pro of pros. We traveled in 2008 on a campaign plane for two months. He was a bright light every day. Larry, dear, we will miss u pic.twitter.com/36Hg9WbiCG

— Savannah Guthrie (@SavannahGuthrie) March 20, 2020
Experts Say Coronavirus Unlikely to be Transmitted by Mail
Thanks to long lines at the stores and officials encouraging social distancing, more people than every have turned to the internet for their daily shopping needs. However, as the coronavirus, some people are worried that the virus might be shipped directly to them.
Researchers studying COVID-10 found that the virus can survive for several hours in the air and on surfaces for several days. According to the study published in the New England Journal of Medicine this week, the virus generally spreads between people who've had close contact with one another, through respiratory droplets, similar to how the common cold and flu are transmitted between people.
The study found that the virus could still be detected up to three hours later in the air, up to four hours on copper, and up to 24 hours on cardboard. Plastic and stainless steel were even longer, with the virus still being detected up to two or three days later.
However, according to the U.S. Centers for Disease Control and Prevention's website, because of the "poor survivability of these coronaviruses on surfaces, there is likely very low risk of spread from products or packaging that are shipped over a period of days or weeks at ambient temperatures."
Similar advice has been offered by the World Health Organization.
"The likelihood of an infected person contaminating commercial goods is low and the risk of catching the virus that causes COVID-19 from a package that has been moved, travelled, and exposed to different conditions and temperature is also low," health officials with the WHO said.
NBC News Staffer Dies After Contracting Coronavirus
In a memo sent to NBC News staff on Friday, NBC News Chairman Andy Lack said a longtime employee of the company died Thursday after he tested positive for COVID-19.
Larry Edgeworth, 61, worked in an equipment room at 30 Rockefeller Plaza Headquarters in New York, and had suffered from underlying health issues, his wife said.
"As we have heard from medical professionals, those with underlying health concerns are sadly the most vulnerable," Lack wrote.
Before working in the equipment room, Edgeworth spent 25 years as an audio technician for NBC News, Lack said.
"Many of you were fortunate enough to work with Larry over the years, so you know that he was the guy you wanted by your side no matter where you were," Lack added.
"These past few days have been unimaginably challenging for us all. And we know there will be more challenges and uncertainty ahead," Lack said.
Savannah Guthrie wrote on Twitter that she "adored him" and he was someone who was "full of spirit and joy and humor."
This is our beloved colleague, Larry Edgeworth, who just passed away due to COVID19," Guthrie wrote on Twitter. "I adored him. He was full of spirit and joy and humor. He was the pro of pros. We traveled in 2008 on a campaign plane for two months. He was a bright light every day. Larry, dear, we will miss u."
To keep up to date on the latest news about the coronavirus and to understand what you need to stay safe and healthy, check out the Coronavirus: Fact vs Fiction podcast from CNN Chief Medical Correspondent Dr. Sanjay Gupta.