Everyone Wants To Watch Kenny Rogers' Classic Duet With Dolly Parton
By Blake Taylor
March 21, 2020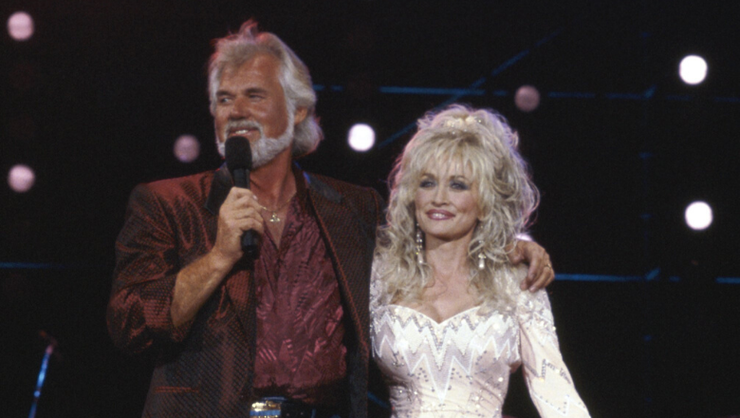 Country music legend Kenny Rogers died on Friday (March 20) at the age of 81-years-old. According to a statement from Rogers' rep, the singer "passed away peacefully at home from natural causes under the care of hospice and surrounded by his family."
Rogers' career in music included hits like "The Gambler," Lucille," "Lady," and perhaps most fan's favorite, "Islands In The Stream," a collaboration with Dolly Parton. The song, released in 1983, became a No. 1 hit all over the world and to this date remains one of the most iconic musical partnerships in history.
As fans and the music community grieve the loss of Rogers, many are looking back on his unforgettable performances of "Islands In The Stream" with Parton. Watch Rogers and Parton's early 1980s performance of the hit below.
This morning (March 21) Parton spoke out about the death of her friend and longtime music collaborator with an emotional video shared on social media.
"I know that we all know Kenny is in a better place than we are today, but I'm pretty sure he's going to be talking to God sometime today if he ain't already and he's gonna be asking Him to spread some light on a bunch of this darkness going on here."
"I loved Kenny with all my heart, and my heart's broken and a big ole chunk of it has gone with him today. And I think I can speak for all his family, his friends, and fans when I say that I will always love you," she says before holding up a photo of the two.
"Just happened to have this picture when I walked out this morning… of us," she added. "I know you're as sad as I am but, god bless you, Kenny. Fly high, straight into the arms of God."
You never know how much you love somebody until they're gone. I've had so many wonderful years and wonderful times with my friend Kenny, but above all the music and the success I loved him as a wonderful man and a true friend. pic.twitter.com/hIQLIvt8pr

— Dolly Parton (@DollyParton) March 21, 2020
Chat About Everyone Wants To Watch Kenny Rogers' Classic Duet With Dolly Parton