Zac Brown Band Cancel All Tour Dates For 2020
By Blake Taylor
March 21, 2020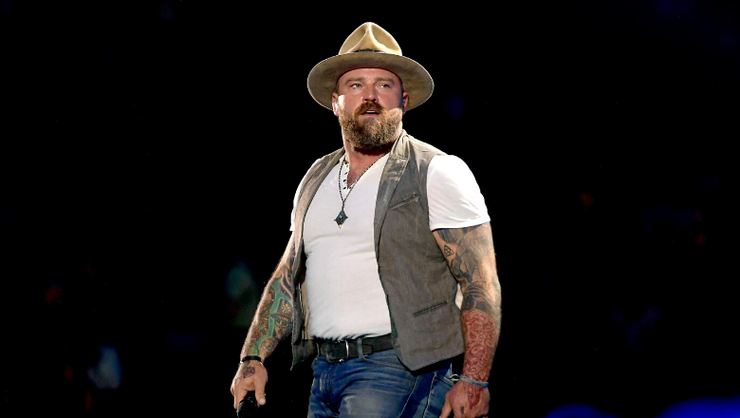 Zac Brown Band have decided to cancel all of the remaining tour dates for 2020 due to the continuous spread of the coronavirus (COVID-19). The band shared the "disappointing" news with fans in a statement on Friday (March 20).
"Touring is our life blood and performing live for our fans is the best part of this job," the statement reads. "Bottom line though, we want to take every precaution to put the health and safety of our fans and crew first."
Anyone who purchased tickets to one of the band's shows will receive a full refund. Further details can be seen here.
"It is up to all of us to change the course of this pandemic and make sacrifices for the sake of our fellow man. The sooner we all do our part, the sooner we can get past this," the statement continued, in a similar tone as the video message Brown shared earlier this week. "To those of you taking proper steps to keep yourself and those around you healthy, thank you. To those of you still out there not taking this seriously, it's time to wake up. The longer you wait to self-isolate, the longer entire communities will be out of work and the longer it will take our country to recover."
He adds, "We are grateful to our fans for understanding this decision as well as everyone on the front lines who can't stay at home because their work is essential. We believe we can all overcome this together. As soon as it's safe, we'll see you back out on the road again. Until then, stay safe, healthy and do your part."
At this time, health officials with the U.S. Centers for Disease Control and Prevention have confirmed more than 15,219 cases of the coronavirus in the United States and 201 deaths. Globally, the virus has infected more than 234,000 people and killed more than 9,800 according to the World Health Organization.
To keep up to date on the latest news about the coronavirus and to understand what you need to stay safe and healthy, check out the Coronavirus: Fact vs Fiction podcast from CNN Chief Medical Correspondent Dr. Sanjay Gupta.
Chat About Zac Brown Band Cancel All Tour Dates For 2020