How Long Will Your Toilet Paper Stash Last? This Website Has the Answer
By R.J. Johnson - @rickerthewriter
March 23, 2020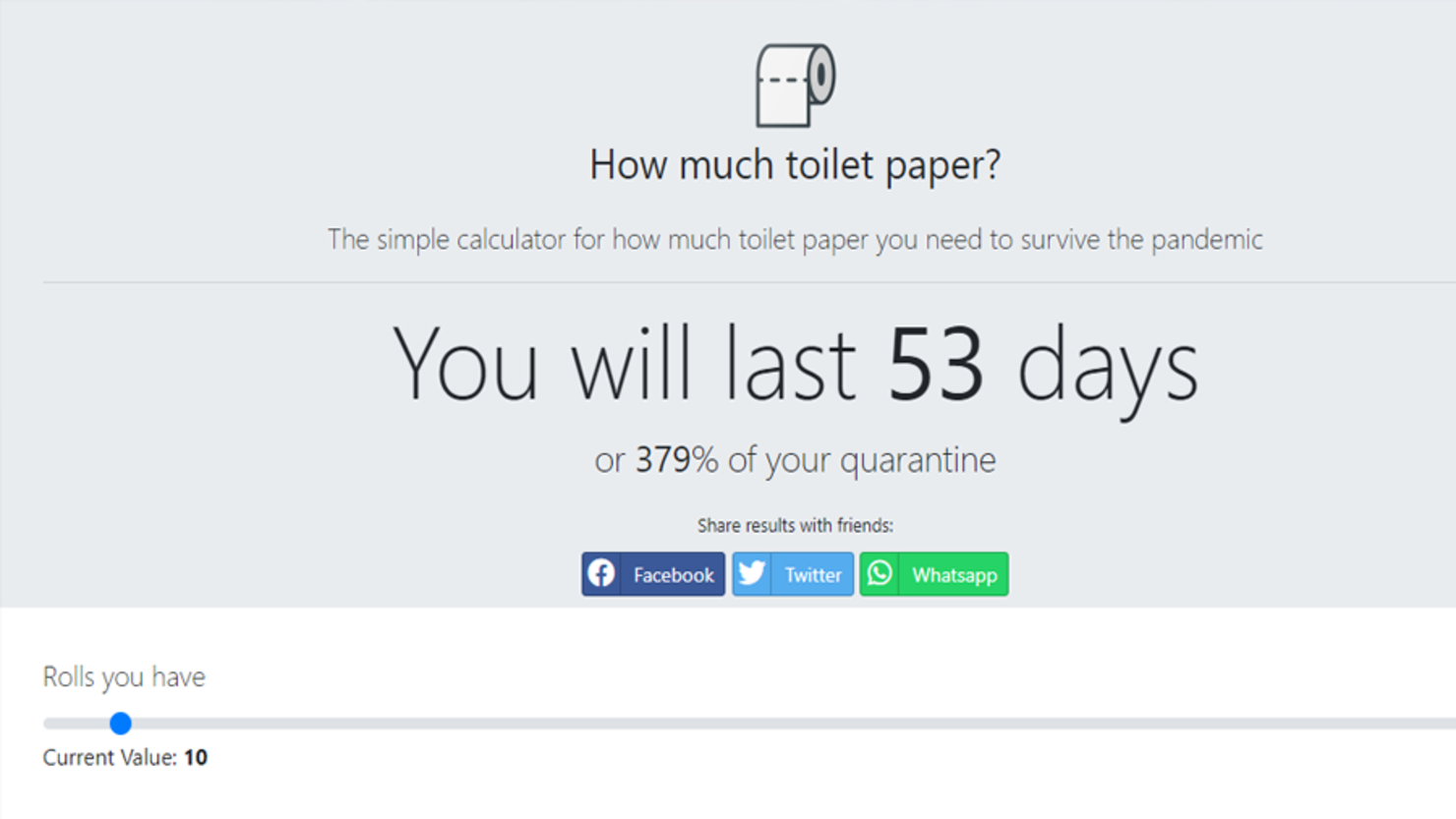 After nearly everyone and their brother rushed out to stock up on toilet paper over the last few weeks, a new website is here to help you answer the question that has to be on your mind now: How long will all that TP last?
Howmuchtoiletpaper.com is here to help you answer that question. The brainchild of student software developer Ben Sassoon and artist Sam Harris, the website calculates how long your secret stash will last you during a quarantine.
The layout is simple and easy to follow. Simply click on the website and enter in how many rolls of toilet paper they have along with how many times they visit the bathroom on an average day. Users can get even more detailed with the data by customize the number of wipes per trip to the toilet, the average number of sheets and even account for how many people are in the home.
So far, out of the more than 5 million people who've visited the website from around the world, the average user has around 500% more toilet paper than they'd otherwise need for a quarantine, the website states.
Forget about returning any extra TP once the coronavirus pandemic is over with. Multiple stores, including Costco, have stated they won't accept returns of paper products from people who flocked to the stores and emptied shelves.