Aerial Photos Of Closed Disney World Show An Empty Magic Kingdom
By Emily Lee
March 24, 2020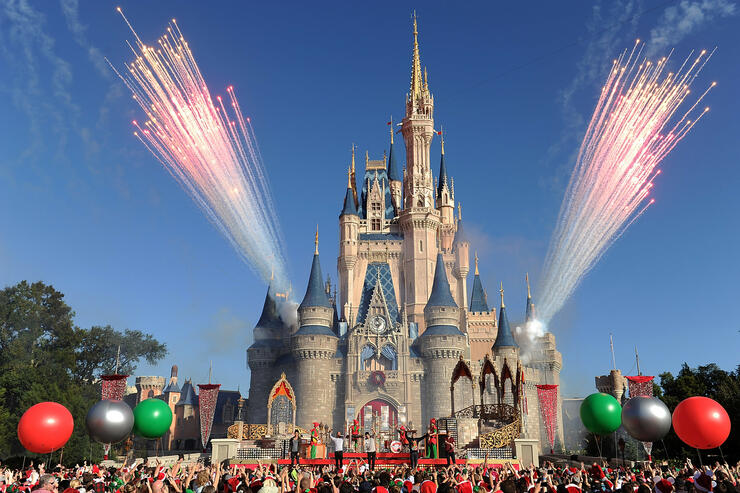 The four parks in Walt Disney World are usually packed with crowds seven days a week, however, the House of Mouse closed their doors last week in an effort to help prevent the spread of COVID-19. Following Disney World's closure, a blog called BlogMickey.com was able to fly over the Florida theme park and snap some aerial photos of the now empty Magic Kingdom. Fans used to the bustling crowds in the parks are sure to find the photos quite eerie.
BlogMickey shared some of their aerial photos on Twitter, however, there are many more published on their site. The aerial tour takes you through each "land" in Magic Kingdom, showing Disney fans what the parks look like without a single guest or cast member inside. Not only are guests and cast members not allowed in the parks for the time being, Disney has also paused all ongoing construction projects in the parks, as well, even though construction has been deemed an essential business during the ongoing pandemic. In Tomorrowland, the temporarily abandoned construction site where the new Tron coaster was being built can be seen in the aerial shots.
Another Disney blog—Walt Disney World News Today—shared photos of a completely deserted Hollywood Studios on Instagram, as well. Fans left messages in the comments about how sad it is for them to see their beloved parks so empty. "My heart hurts," one Disney fan wrote. "WOW... never thought I would see something like that," another added. One fan, though, kept things lighthearted and added: "Someone needs to keep a drone hovering over Andy's backyard [Toy Story Land] to see if the toys move."
Disney World has been shut down since March 15th. When they first closed their doors, Disney hoped the parks would re-open on April 1st, however, as this situation changes everyday it remains unclear if the parks will be able to reopen at that time. As of now, there has been no update from Disney as to whether or not their re-opening date has been changed.
Photo: Getty
Chat About Aerial Photos Of Closed Disney World Show An Empty Magic Kingdom