Ellen Challenges Michelle Obama To Planking Contest During Quarantine Call
By Peyton Blakemore
March 24, 2020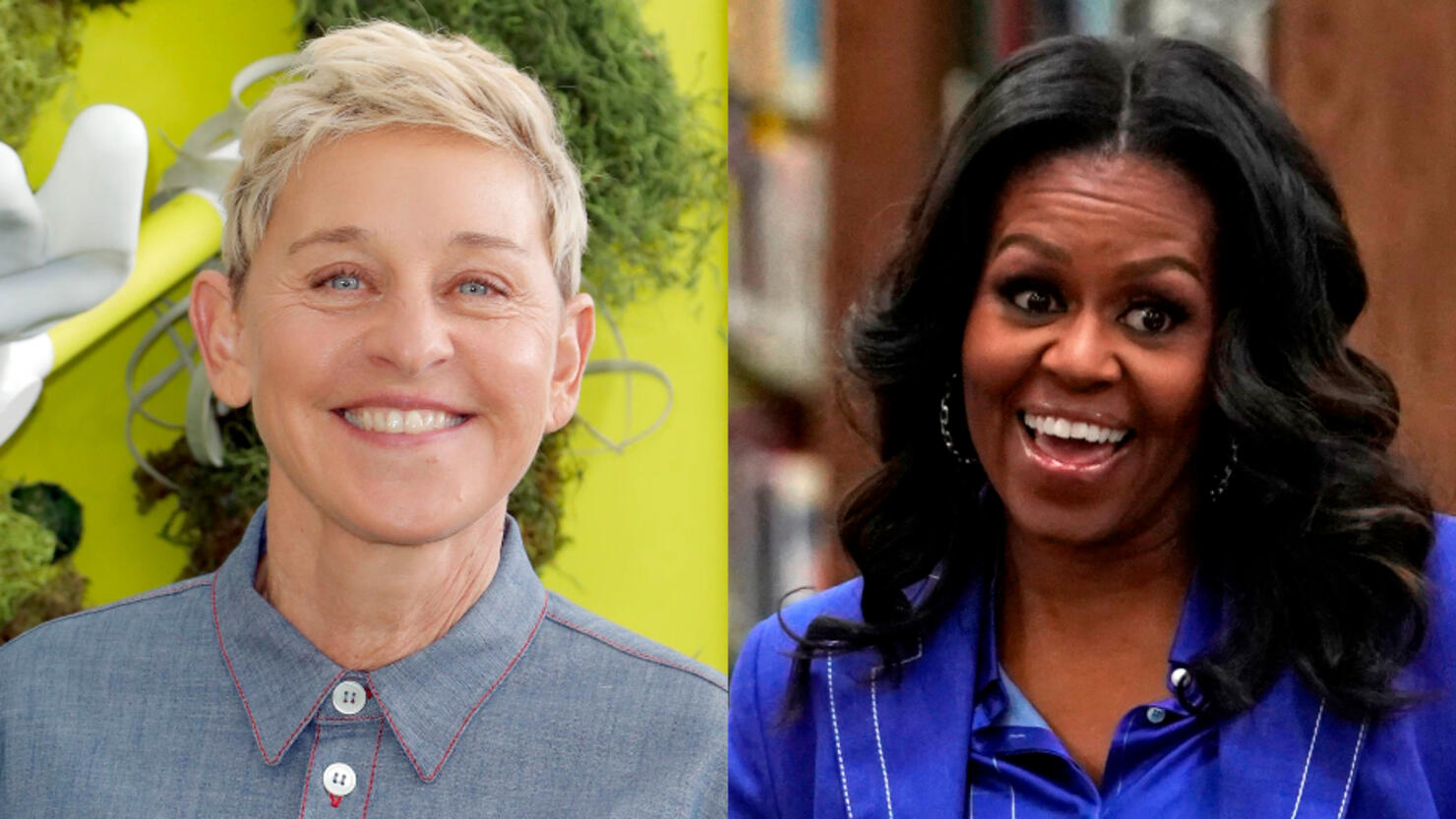 Ellen DeGeneres is spending her time in quarantine calling all of her famous friends. So, for her latest quarantine call, she rang up none other than the former First Lady of the United States, Michelle Obama.
On Monday (March 23), the talk show host shared a video of her call with America's number one lady, in which the two caught up on what life has been like since "Stay At Home" orders were issued across the country due to the on-going coronavirus pandemic.
"We're just trying to structure our days," Michelle told Ellen. "Everybody's home, the girls [Sasha and Malia] are back because colleges are now online. They're off in their respective rooms doing their online classes. I think Barack is, I don't know where he is. He was on the phone on a conference call."
"We're just trying to keep a routine going, but we've also got a little Netflix and chillin' happening," she added.
Michelle went on to discuss how she and the family are making the most of a period "like no other time in history."
"On the positive side, I know for us, it's forced us to continue to sit down with each other, have real conversations, really ask questions and figure out how to keep ourselves occupied without just TV or computers," she shared. "It's a good exercise in reminding us that we just don't need a lot of the stuff that we have... When times are bad, having each other, having your health ... we can do with a lot less. I think that's an important lesson that I want my kids to understand as they get out there in the world — be grateful for what you have and be ready to share it when the time comes cause that's what it's all about."
Speaking of making the most of their time at home. Ellen mentioned how she's been able to consistently workout from home since quarantine began. "I'm ready to challenge you in a plank pretty soon," she told Michelle. "I'm getting there."
"Well," the former FLOTUS said before adding, "I'm going to let you sit on that. You always seem pretty overly confident of your ability to best me in these physical matches, but we'll see."
Ellen then replied, "I'm going to let you sit on that too... I've been working out [every day]."
"Me too," Michelle responded.
Ellen then set the stage for their upcoming plank challenge, saying, "We'll have to zoom [or] FaceTime each other and hold a plank and see how long [we can hold it]."
"Without cheating," Michelle jokingly interjected.
"We can do it as a charity event," Ellen continued. "We can raise money and people can bet on who's gonna win."
"Alright, we'll cross that bridge when we feel like you're in shape," Michelle said.
"Alway provoking," Ellen joked before wrapping up their phone call.
To keep up to date on the latest news about the coronavirus and to understand what you need to stay safe and healthy, check out the Coronavirus: Fact vs Fiction podcast from CNN Chief Medical Correspondent Dr. Sanjay Gupta.
Photos: Getty Images