Garth Brooks & Trisha Yearwood Perform 'Shallow' Cover
By Lauryn Snapp
March 24, 2020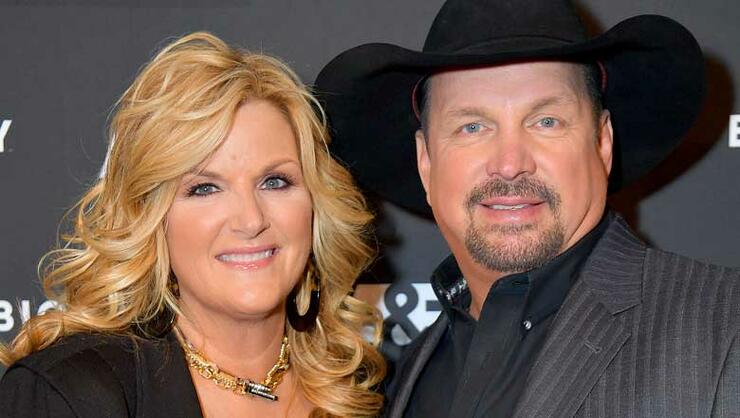 Trisha Yearwood recently lived out her "fantasy" alongside her husband, Garth Brooks. While performing together on a recent 'Inside Studio G' Facebook live, a fan asked them to cover Lady Gaga and Bradley Cooper's popular hit "Shallow" from the film 'A Star Is Born.'
"You mean, Lady Gaga and Cooper?" said Garth Brooks with a little hesitation.
"I mean, it's my fantasy!" laughs Trisha. "Should I have said that? Want me to do the Bradley part, and you can do the GAGA part?" she teased as Garth casually strummed the opening chords.  
Click the video below and watch this country couple crush this duet together.
Quarantine life can be tough. Thankfully, lots of country stars are live-streaming their shows on Instagram and Facebook. What's been your favorite Livestream moment?
Let Cody Alan know on socials by following along on Twitter and Instagram @CodyAlan.
Photo Credit: Getty Images.