NYC Drag Star Nashom Wooden (Mona Foot) Reportedly Dead From Coronavirus
By Hayden Brooks
March 24, 2020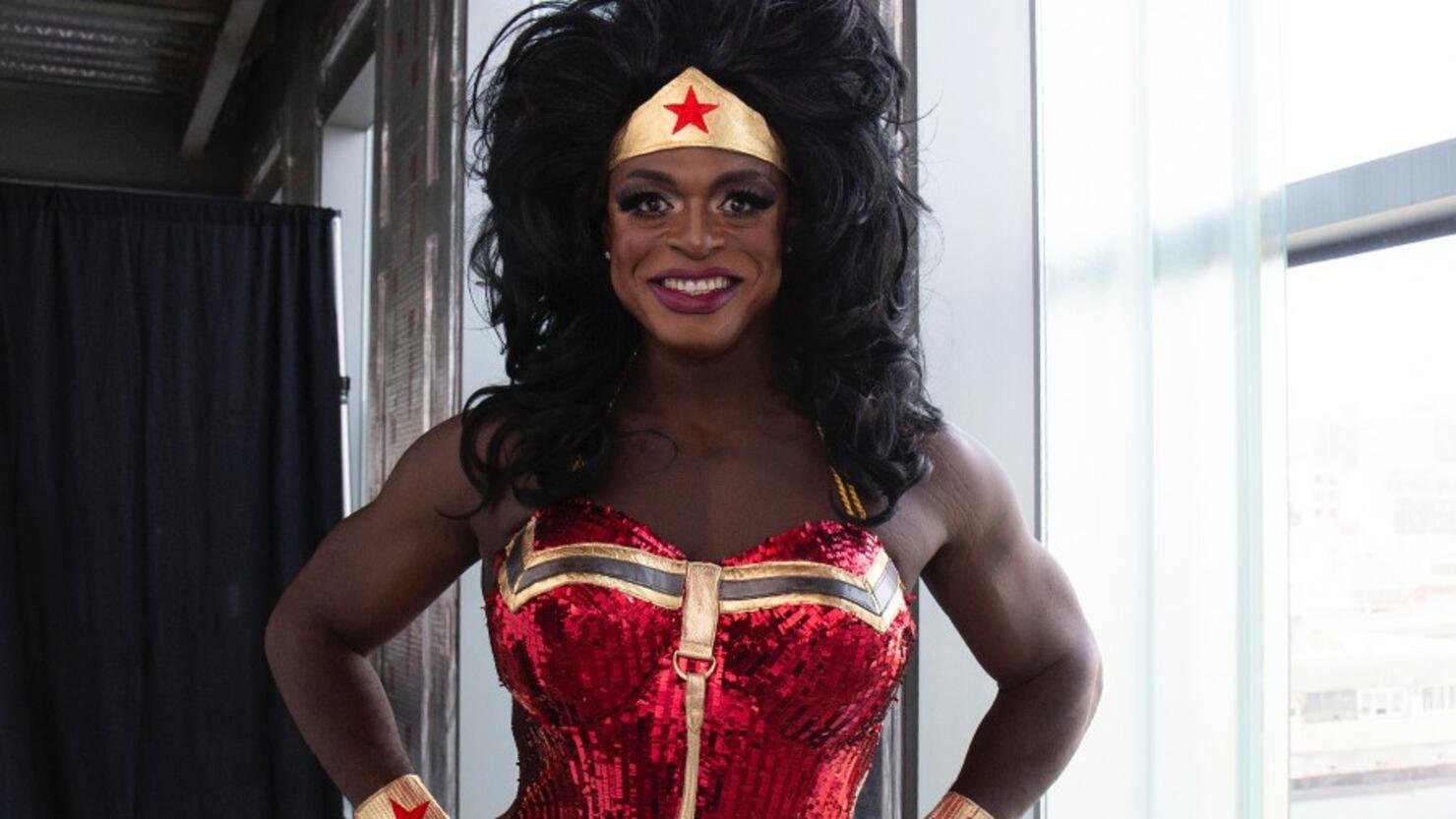 Nashom Wooden, also known as Mona Foot, has passed away due to complications from coronavirus. He was 50.
Wooden's passing was announced on Monday (March 23) by his longtime friend and Project Runway winner Geoffrey Mac. "I lost my best friend today from the coronavirus, Nashom Wooden," Geoffrey told viewers through tears. "And I just want to make sure that everybody out there stays healthy, and takes care of each other because the virus is really real. And I'm just so sorry."
Meanwhile, Page Six reported that one of Wooden's other friends revealed that he was sent home from the hospital because he didn't have enough symptoms of the virus.
As noted by Paper Magazine, Wooden started receiving acclaim in the New York City queer nightlife scene in 1989 by performing "tight" lip-synching of Aretha Franklin songs and bringing Mona Foot to life. He reportedly learned his makeup skills from RuPaul herself and performed for years, before eventually retiring the persona. "I really became intoxicated once I did Wonder Woman at Union Square Park. I could see the power of it," he revealed in an interview with the outlet in 2017. "No one saw that coming. To be not only a superhero, to be Black and a man. I didn't realize at the time I was feminine. The message was so powerful, performing 'I'm Every Woman' as Wonder Woman."
To keep up to date on the latest news about the coronavirus and to understand what you need to stay safe and healthy, check out the Coronavirus: Fact vs Fiction podcast from CNN Chief Medical Correspondent Dr. Sanjay Gupta.