Video of Baby Goats Playing at Empty Playground Will Warm Your Heart
By Taylor Fields
March 24, 2020
If you're in need of a big smile right now, prepare yourself, because the time as come — feast your eyes on adorable baby goats taking over a playground to play and run around like the true "kids" they are.
By now, many places have closed their doors amid Coronavirus (COVID-19) concerns to help fight the spread of the virus, including a park outside of Philadelphia. The Elmwood Park Zoo is currently closed, but their baby goats were allowed to raid a nearby playground, and the video is so cute.
The official Elmwood Park Zoo Instagram account shared the video of the "kids" (FYI — baby goats are called kids!) roaming the playground as they navigated the jungle gym, climbing rocks and more, and it will warm your heart.
In the caption, the zoo explained, "A playground needs kids, so we filled it with some! Watch as the zoo's baby goats, AKA 'kids,' and other wooly friends raid our playground!"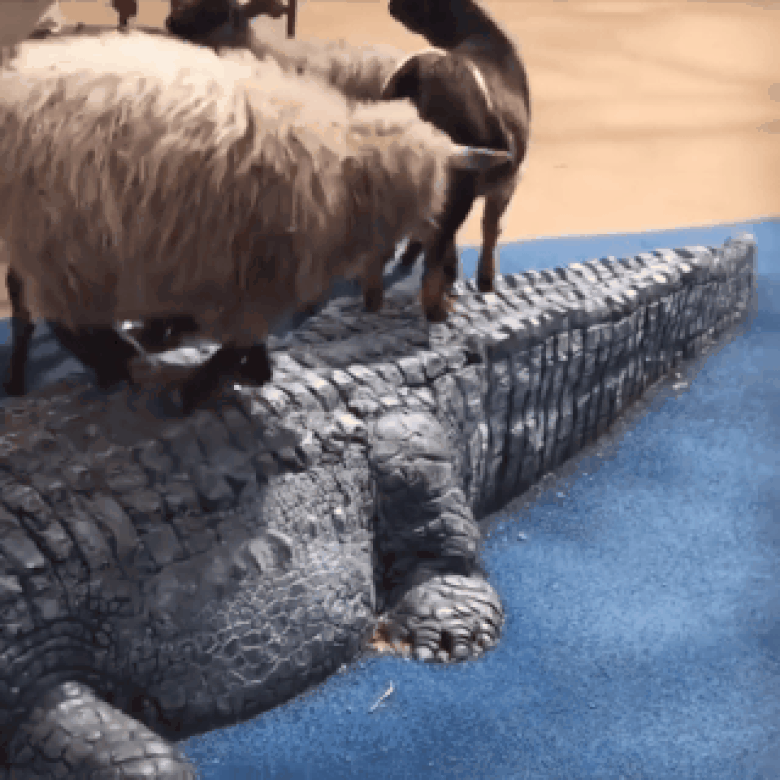 In the video, the zoo also explained how people can help support the zoo during its closure, sharing the link to their official website where there is emergency fund information available. Patrons can either purchase a membership to the zoo, a gift certificate, or make a donation.
In a statement, the site says, "The mandatory closure of educational facilities and public venues is negatively impacting the zoo as it approaches its peak season. Over the next two weeks, the zoo will see a loss of revenue. Making a donation, purchasing a membership, or buying a gift card are a few ways you can help Elmwood Park Zoo. We thank you for your consideration."