Brazilian Police Use Helicopter to Chase People Off The Beach
By R.J. Johnson - @rickerthewriter
March 25, 2020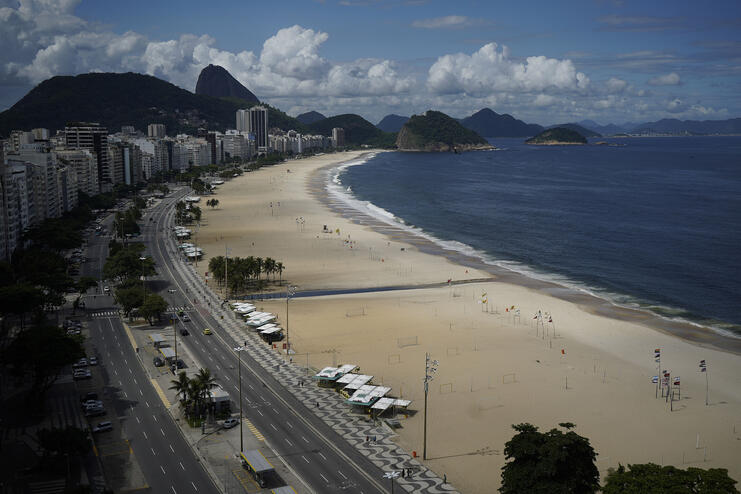 Brazilian police tasked with keeping people home amid the rapidly spreading coronavirus pandemic used their helicopter to kick people off beaches who were defying local rules, the Daily Mail reported.
Police flew the helicopter over Galheta beach in the city of Florianopolis, kicking up sand at people who were hanging out on the beach, despite a local order prohibiting gatherings in public spaces. Police later landed the helicopter near the beach where officers told the remaining beach-goers who weren't getting the hint that they needed to go home.
Brazil has yet to impose a national lockdown, but the state of Santa Catarina, where Florianopolis is located, has enacted a ban on public gatherings after they declared a state of emergency on March 17.
At least 2,200 cases of the novel coronavirus, COVID-19 have been confirmed in Brazil. At least 47 people have died there. Globally, the number of infections rose to more than 438,000 on Wednesday, with the death toll nearing 20,000 worldwide.
Police say they will continue using the helicopter to chase beach-goers away over the next few days, local media reported.
Photo: Getty Images
Chat About Brazilian Police Use Helicopter to Chase People Off The Beach