Man Charged With Terroristic Threats After Coughing on Grocery Store Worker
By R.J. Johnson - @rickerthewriter
March 25, 2020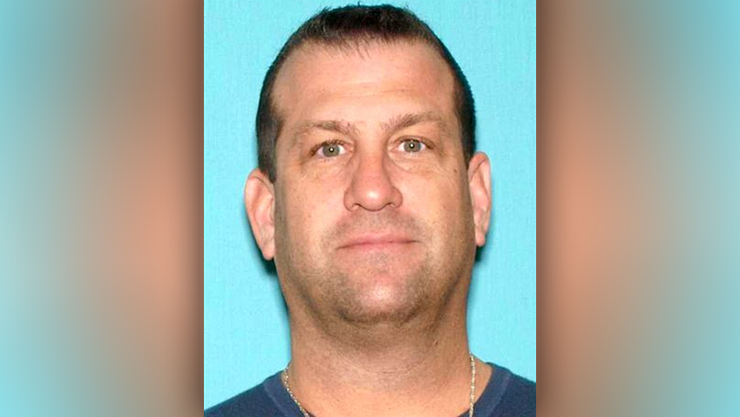 A New Jersey man who allegedly coughed on a Wegmans grocery store employee and told her that he had coronavirus has been charged with harassment and making a terroristic threat.
According to a statement from the New Jersey Attorney General's office, George Falcone, 50, of Freehold, was charged for allegedly making the threats at a Wegmans supermarket in Manalapan, New Jersey, Sunday night. An employee became concerned that Falcone was standing close to the store's prepared food section and asked him to step back.
Instead Falcone allegedly got within 3 feet of the worker, leaned toward her and purposely coughed. He then laughed and told the employee that he'd been infected with the coronavirus. Falcone went on to tell two other employees at the store that they were "lucky to have jobs."
A detective with the Manalapan Police Department was working a security detail and approached Falcone, who refused to cooperate or identify himself. After about 40 minutes, Falcone finally identified himself and he was permitted to leave. A subsequent investigation resulted in summonses being issued, charging Falcone with making terroristic threats, harassment and obstructing administration of law.
"These are extremely difficult times in which all of us are called upon to be considerate of each other— not to engage in intimidation and spread fear, as alleged in this case," said Attorney General Grewal. "We must do everything we can to deter this type of conduct and any similar conduct that harms others during this emergency. Just as we are cracking down on bias offenses and those who use the pandemic to fuel hatred and prejudice, we vow to respond swiftly and strongly whenever someone commits a criminal offense that uses the coronavirus to generate panic or discord." 
Health authorities in New Jersey say the state has more than 4,000 cases of the novel coronavirus, COVID-19 and it has killed at least 44 people in the state.
"Exploiting people's fears and creating panic during a pandemic emergency is reprehensible. In times like these, we need to find ways to pull together as a community instead of committing acts that further divide us," said Monmouth County Prosecutor Christopher J. Gramiccioni.
Third-degree terrorism charges carry a sentence of three to five years in state prison and a fine of up to $15,000, while fourth-degree charges carry a sentence of up to 18 months in prison and a fine of up to $10,000. Petty disorderly persons offenses carry a sentence of up to 6 months in jail and a fine of up to $1,000. Falcone was also charged with obstructing administration of law in the fourth degree, which also carries a sentence of up to 18 months.
Photo: New Jersey Attorney General's Office
Chat About Man Charged With Terroristic Threats After Coughing on Grocery Store Worker