Music's Biggest Stars Coming Together for 'Living Room Concert For America'
By Taylor Fields
March 25, 2020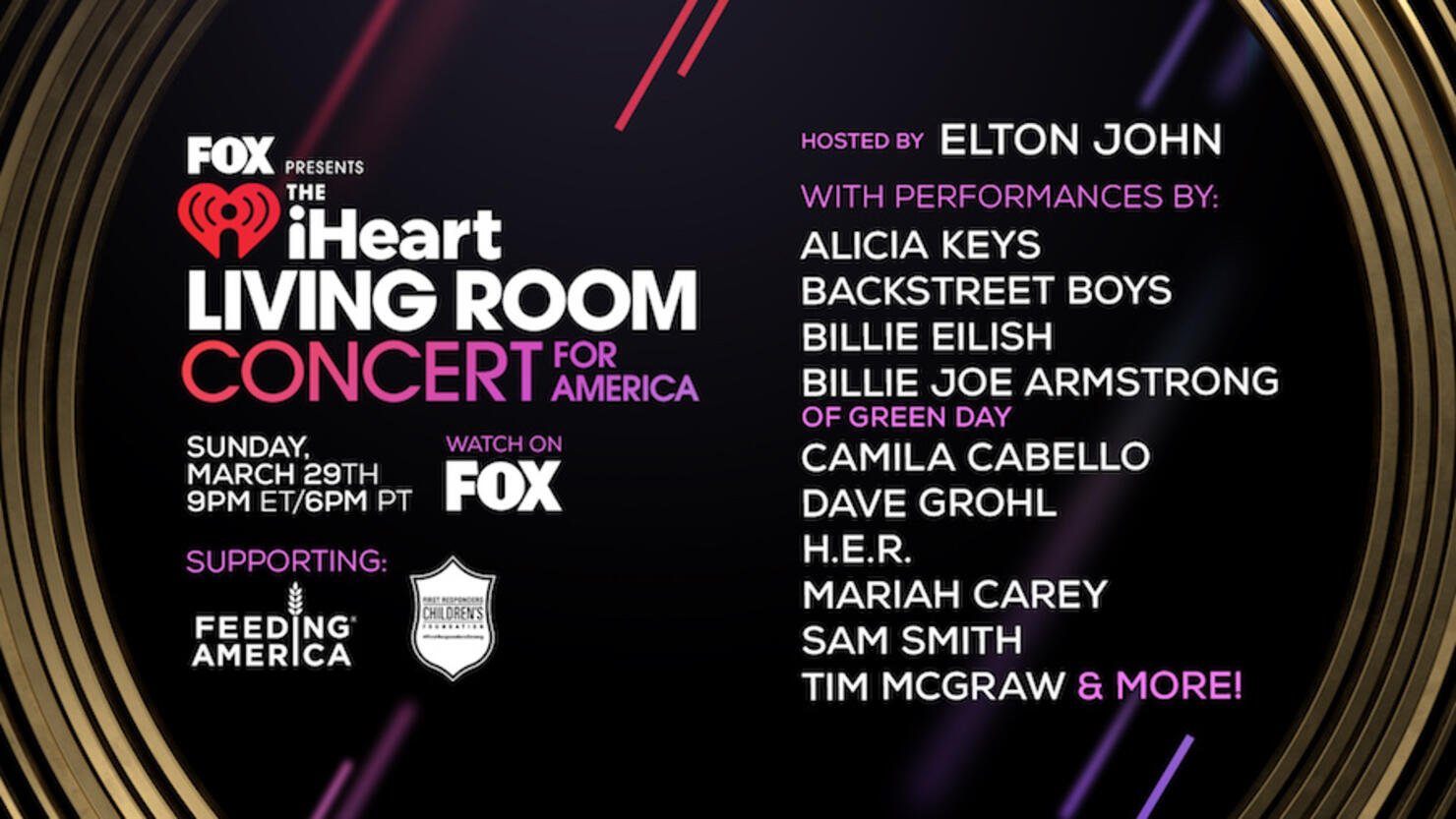 As America is in the thick of fighting the spread of Coronavirus (COVID-19) and dealing with the global pandemic's rippling effects, iHeartRadio teamed up with FOX for a good cause during FOX presents The iHeartRadio Living Room Concert for America on Sunday, March 29th. But if you missed it, or just want to watch again, make sure to tune in on Monday April, 6th at 9pm ET/6pm PT.
Hosted by Elton John, this unique remote concert features some of music's biggest stars including Alicia Keys, Backstreet Boys, Billie Eilish, Billie Joe Armstrong of Green Day, Camila Cabello, Dave Grohl, H.E.R., Mariah Carey, Sam Smith, and Tim McGraw, as they perform (while social distancing and staying home) from their own living rooms. And the performances were all filmed with their own personal cell phone cameras and audio equipment to insure the safety of everyone involved.
The iHeartRadio Living Room Concert for America also features guest appearance from celebrities like Ciara, Demi Lovato, Lizzo, Russell Wilson and more.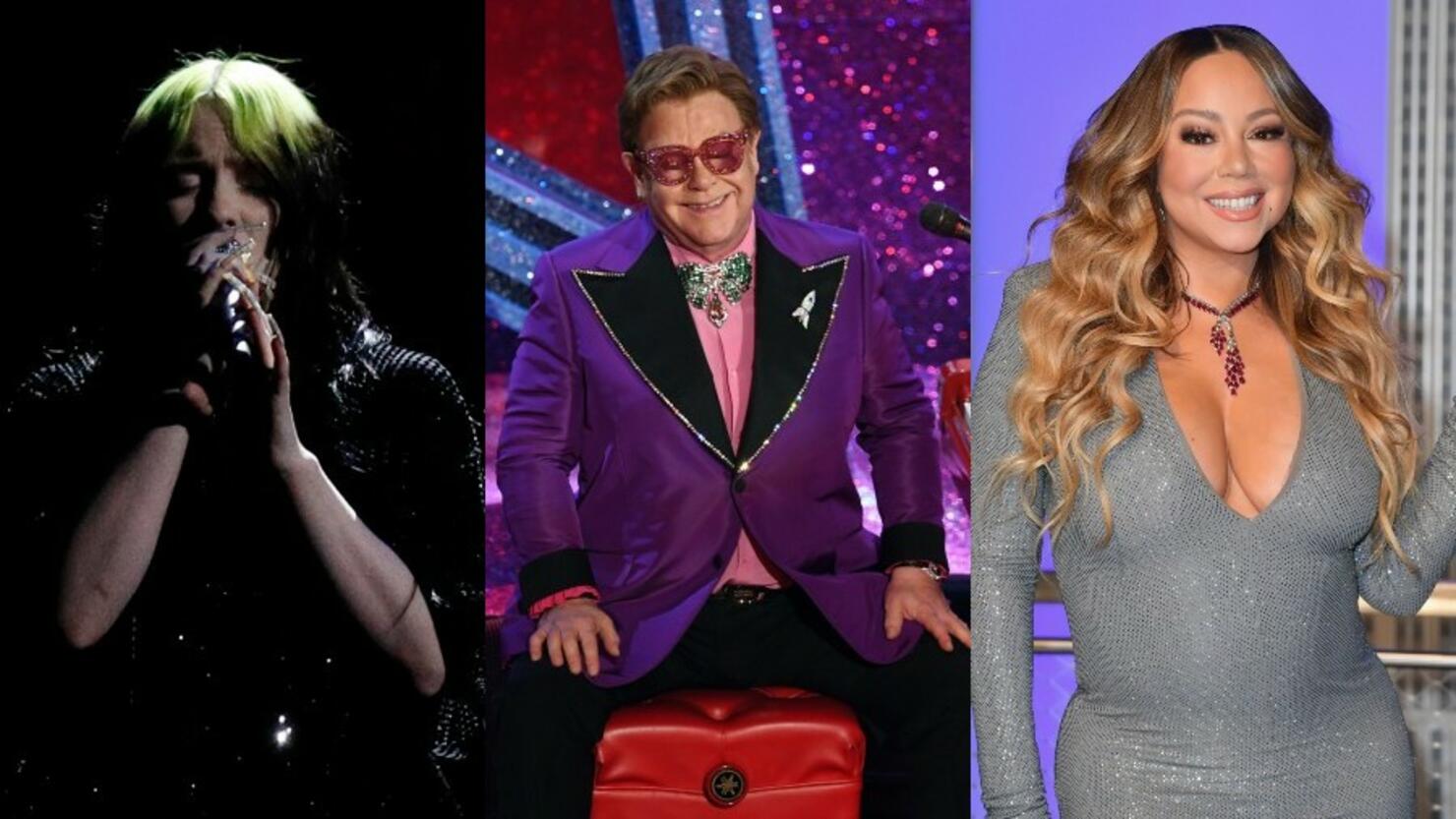 The iHeartRadio Living Room Concert For America also pays tribute to the people on the frontlines who are putting their lives at risk every day to fight the spread of COVID-19 — the health professionals, first responders and local heroes.
In addition to the musical performances, viewers can support two of many charitable organizations that are helping victims and first responders during this pandemic — Feeding America and First Responders Children's Foundation.
People across the country will be able to tune in and watch the one-hour commercial-free special live on FOX on Monday, April 6th at 9pm ET/6pm PT.