13 Die From COVID-19 At Same New York City Hospital in One Day
By Paris Close
March 26, 2020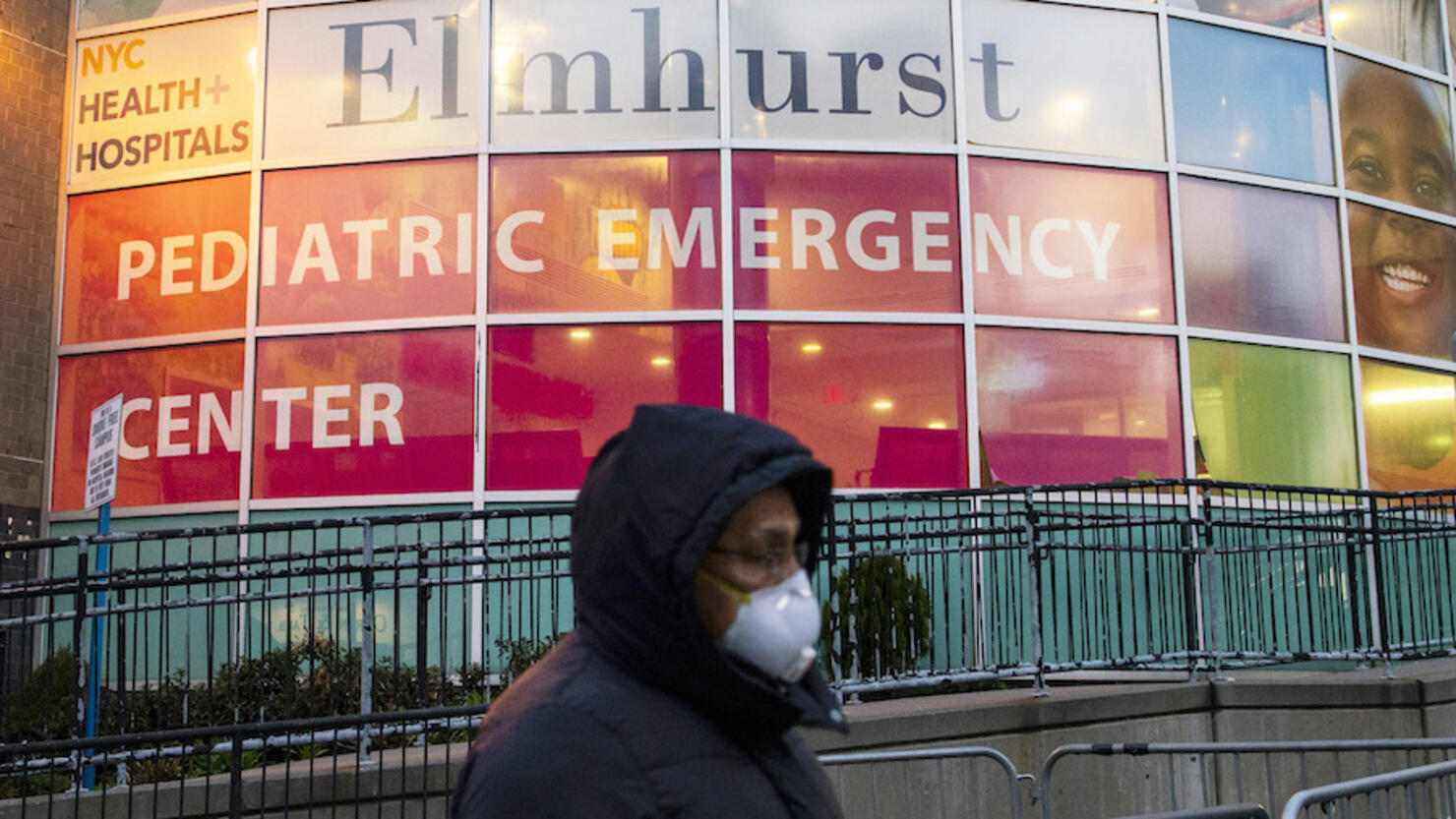 Officials say Elmhurst Hospital has lost 13 patients in just 24 hours to coronavirus.
"A parking lot of stretchers," that is how emergency care physician Dr. Colleen Smith described the area where COVID-19 patients are being treated for the deadly disease that has infected at least 33,000 New Yorkers and caused 366 deaths as of Thursday morning.
Speaking to ABC News about the hospital, which is now "at the center of this crisis," one nurse who has worked at Elmhurst for over a decade told the outlet, "I've never seen anything like this," describing the emergency room as "absolute chaos" as the "facility is overwhelmed."
In addition to obtaining footage from inside the hospital, sources there told ABC News that it is relatively young and seemingly healthy who have been most vulnerable to the disease.
As the hospital continues to be overrun with patients, one emergency care physician recalls how Elmhurst nearly ran out of oxygen at one point, pleading what workers need most during this time is "ventilators, critical care staff, and space."
The uptick in COVID-19 cases has also urged Elmhurst to devote its entire ICU to treating those suffering from coronavirus. This has prompted the transfer of at least 30 patients from Elmhurst to other facilities to "help relieve" the institution, which not only serves one of the most densely populated regions in the borough but Rikers Island inmates in matters of emergency as well.
This all comes after New York Mayor Bill de Blasio's latest update on where the state stands with battling the virus. "Let me be blunt about this crisis: it won't be better by Easter," de Blasio tweeted last night. "We can't let our guard down and cling to false hope. April will be tougher than March and May will be even tougher."
To keep up to date on the latest news about the coronavirus and to understand what you need to stay safe and healthy, check out the Coronavirus: Fact vs Fiction podcast from CNN Chief Medical Correspondent Dr. Sanjay Gupta.