7 Kid-Friendly Playlists To Help Parents Amid The Quarantine
By Hayden Brooks
March 26, 2020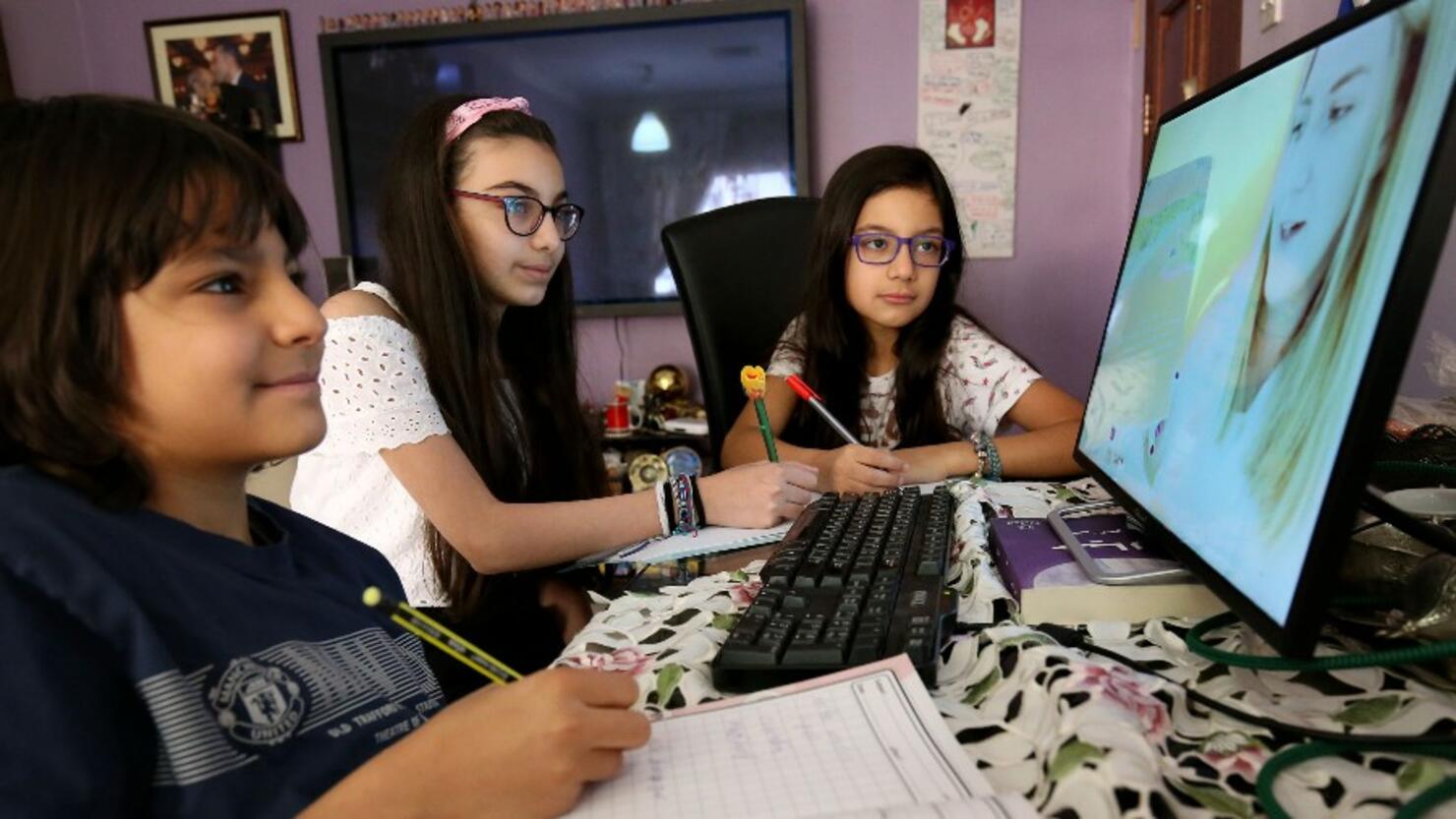 As we navigate life through the coronavirus quarantine, parents truly have the most on their plate. Not only do they have to tend to their day-to-day duties, as well as their professional responsibilities, but they're now left with their children to entertain. Thankfully, e-learning schedules have helped set them up with a routine and we have a few other resources to help keep them occupied. Scroll on below for some of the best playlist for kids to listen to on the iHeartRadio Family app via iPhone and Android devices.
1. Morning Wake Up!
This playlist is full of tunes that will help the little ones get up and moving. With upbeat tracks from the likes of Miley Cyrus, Imagine Dragons and Shawn Mendes, this energetic playlist could specifically be intended for bathroom teeth time, but it's truly meant to start the day off on the right note — literally.
2. Homework Inspiration
After getting some food in their systems, Homework Inspiration can add a little more color to the school work time. Turn the volume on low and watch as the kiddos stay focused on their work with just a little background music to help. Among the artists featured on this mid-tempo set include Katy Perry, Ed Sheeran and Maroon 5.
3. Meal Time
If you have children in their early years, Meal Time can help give a little bounce to afternoon snack or lunch time. With kid friendly classics like "Peanut Butter Jelly Time," "One Potato, Two Potatoes" and "I Want Candy," it's a sure-fire kid pleaser.
4. Play Time
There's no doubt that that the kiddos will be craving a recess-esque break and the appropriately-titled Play Time collection will add some tunes to their lounge period. With a contemporary cut like Zedd's "The Middle" to The Chipmunks' cover of Bruno Mars' "Uptown Funk," the playlist includes several hits to keep them active!
5. Kids Dance Party
Beyond play time, you know children enjoy good ol' dance parties, so if you tune into this playlist, you'll be treated to uptempo jams like Rihanna's "We Found Love," Portugal. The Man's "Feel It Still," and more. Put this on and you'll have the kids dancing up a storm in the living room. It doesn't hurt to get them up and exercising either.
6. Fairy Tales
After dinner, the kids need to wind down and this Fairy Tales playlist is a great resource for them as they jump into bed and begin to relax their minds. Venture into some children's tales like Hansel and Gretal, Little Red Riding Hood and Rumpelstiltskin.
Alternatively, the Bedtime Slowdown playlist works well at giving the kids some contemporary cuts to wind down to as they get tucked into bed. Appearances from folks like Adele, Backstreet Boys and John Legend will help the little ones reflect on their day and prepare for another.
To keep up to date on the latest news about the coronavirus and to understand what you need to stay safe and healthy, check out the Coronavirus: Fact vs Fiction podcast from CNN Chief Medical Correspondent Dr. Sanjay Gupta.