Jennifer Lopez & Alex Rodriguez Nail The 'Couples Challenge' TikTok
By Hayden Brooks
March 26, 2020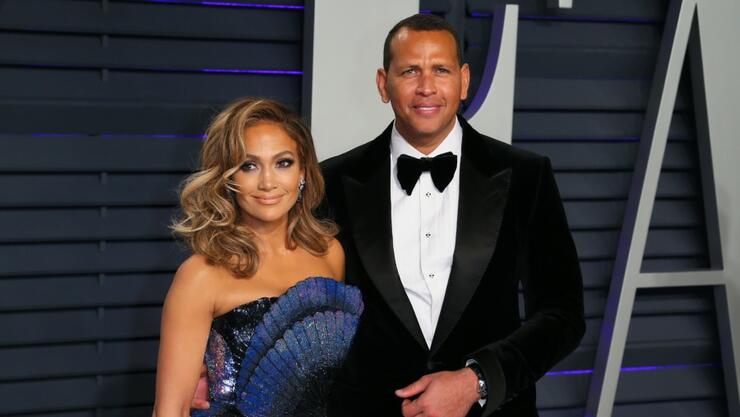 Jennifer Lopez and Alex Rodriguez are using their time at home amid the coronavirus quarantine to get to know each other even better.
In a recent video, which was shared on A-Rod's Instagram account, the power couple partook in the "Couples Challenge" TikTok to see which of the two knew each other the best. With their eyes closed, a woman off camera asked the stars a series of personal questions, prompting each of them to point to themselves or the other person? Who initiated their first kiss? The two pointed to each other. Who typically apologizes first? The two pointed to each other. Who is the better cook? The two seemed to agree that Lopez holds it down best in the kitchen.
This is hardly the first time that the pair has gone viral on TikTok. Aside from having their children join in on the mix, the two previously made headlines when they shared their "Flip the Switch" challenge in early March.
To keep up to date on the latest news about the coronavirus and to understand what you need to stay safe and healthy, check out the Coronavirus: Fact vs Fiction podcast from CNN Chief Medical Correspondent Dr. Sanjay Gupta.