Alice Cooper Getting 'Reacquainted' With His Family During Pandemic
By Andrew Magnotta @AndrewMagnotta
March 27, 2020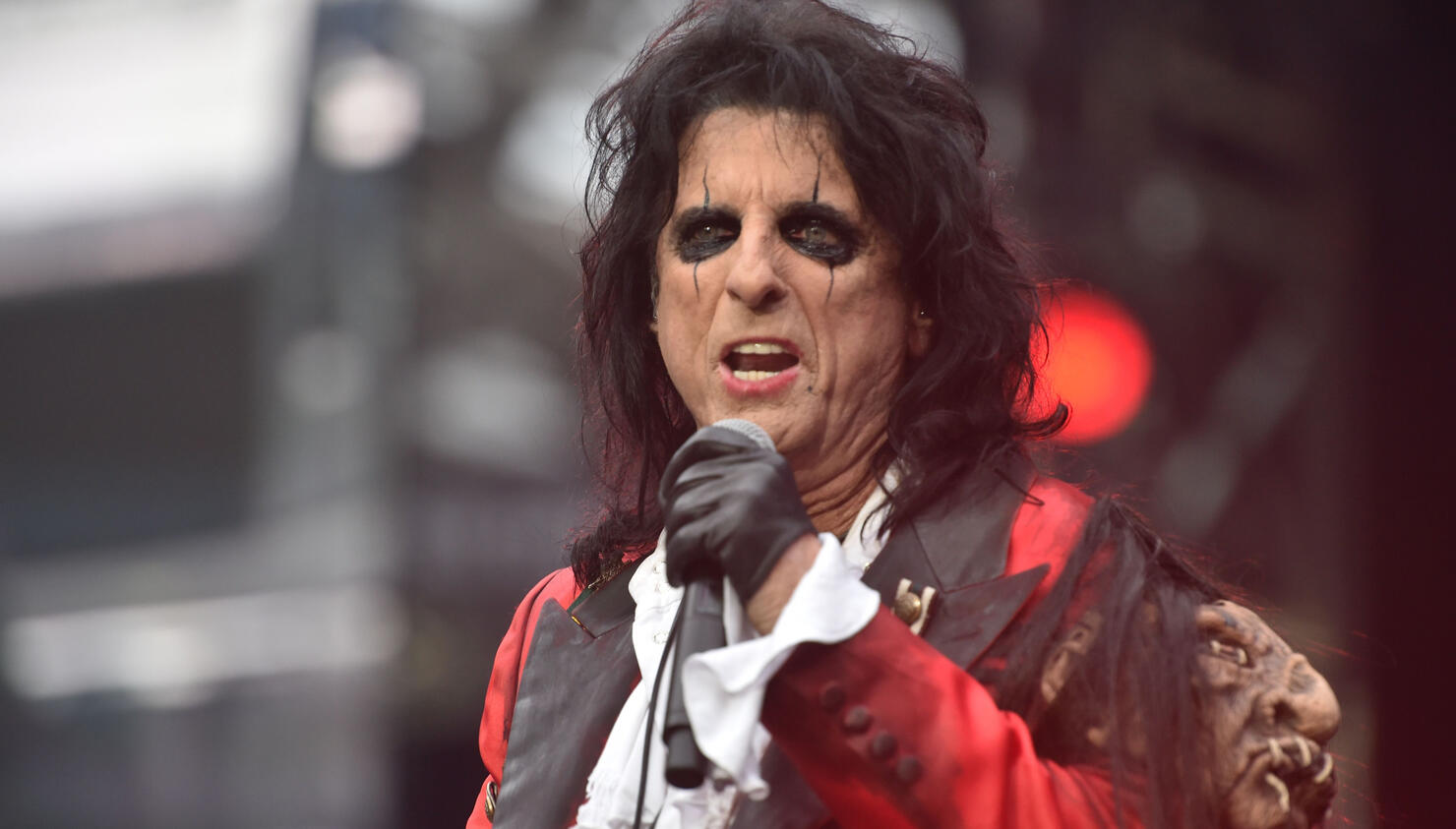 With his touring on hold until further notice, Alice Cooper says he's trying to make the best of a difficult situation, using social distancing as an excuse for some quality time with his family.
Cooper tells AZCentral that putting the tour (originally scheduled to begin on March 31) on pause due to the COVID-19 pandemic was an easy decision when he took into account the safety of his crew and the fans coming to the shows.
He's been hunkered down at home with his wife, pregnant daughter and son-in-law, focusing on staying healthy and enjoying the little things.
"I said, 'Why don't you just stay here and we'll keep it all in house,'" he said. "That makes it kinda nice, actually. In some ways, you kind of think it's God's way of telling everybody, 'Slow down. Everybody get back with your families.' ... I am the glass three-quarters-full guy. I look at things like this and go, yeah, it's a horrible thing. But there's also another side to it of everybody kind of pulling together and at the same time, families sort of being forced to live with each other and get reacquainted."
The Godfather of Shock Rock, 72, admits that he felt "vulnerable" while touring Europe last month.
"...I spent all day doing Purell, washing my hands," he said. "Every time you would touch something, you'd realize, 'Well, how do you know that wasn't infected?'"
Beyond concerns for his own health, Cooper says he has a responsibility to others to observe social distancing and not potentially spread the virus. As for the fans, he says he'll do his best to reschedule all the shows.
Photo: Getty Images