Crocs Will Donate Shoes To Healthcare Workers Fighting COVID-19
By Emily Lee
March 27, 2020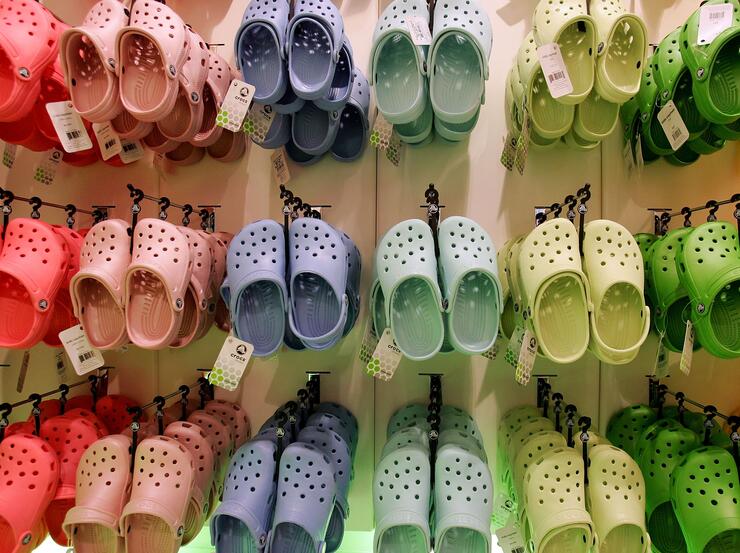 Like so many others, Crocs is trying to do their part to aid healthcare workers in the fight against COVID-19. The shoe company announced they'd be donating free Crocs to healthcare workers battling the pandemic in hospitals across the country. Here's everything you need to know about the new promotion.
If you're one of those doctors, nurses or aids in need of a new pair of shoes, you can get your free Crocs through the company's COVID-19: "A Free Pair for Healthcare" program. Crocs will allow US workers to select from the Classic and Crocs at Work collections to find a pair online. Once you have selected the pair you want, you won't be charged for the shoes or for shipping when you check out. Only a certain amount of shoes will be available free of charge daily. The promotion will open up at !2 p.m. ET everyday and run until the daily limit is reached.
"Like everyone, we've been closely monitoring the news and working hard to map out a way to most effectively help where we can. Over the past week, we have spoken to healthcare workers, their facilities and even their family and friends, and they have specifically asked for our shoes in an effort to provide ease on their feet, as well as ease of mind as they need the ability to easily clean up before they go home to their families," Crocs CEO Andrew Rees said in a statement. "The healthcare industry has always embraced Crocs, but our mantra of 'be comfortable in your own shoes' applies now more than ever, and we want to do more to help our nation's heroes."
In addition to their COVID-19: "A Free Pair for Healthcare" program, Crocs also committed to donating 100,000 shoes to multiple facilities in need, including Jobs Ohio and the Dayton Area Hospital Association, St. Anthony North Health Campus in Denver, Atlantic Health System, and the SONSIEL organization.
Photo: Getty