Dua Lipa Affirms Her Dance Pop Royalty With New Album 'Future Nostalgia'
By Paris Close
March 27, 2020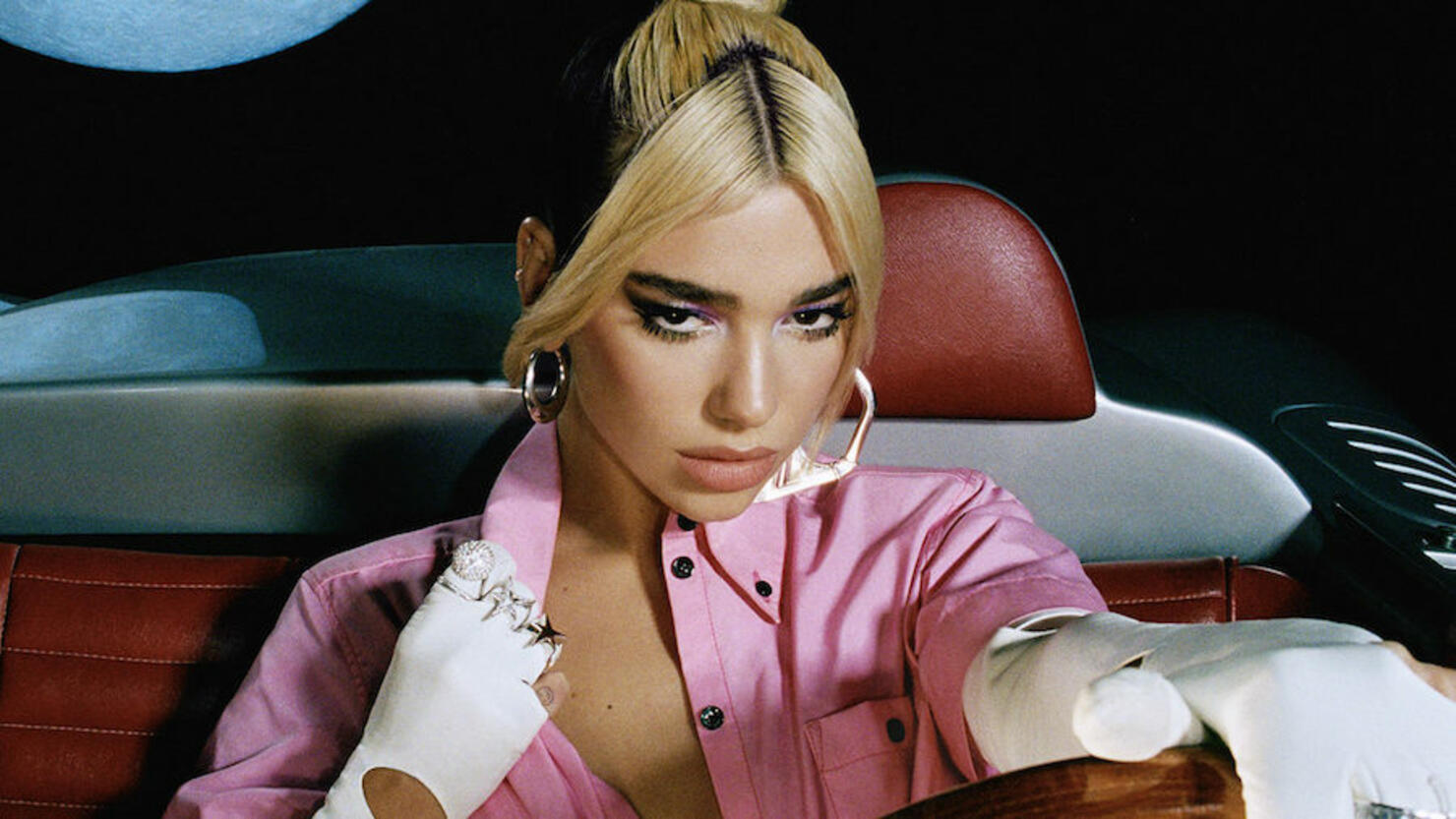 Dua Lipa finds herself back on the dance floor with a stellar sophomore album.
The English songbird issued her second studio album, Future Nostalgia, on Friday (March 27), and the effort serves nothing but bop after bop. In her follow-up to the vocalist's 2017 breakout self-titled record, Lipa taps into the aughts of the '80s with retro jams like "Physical," "Levitating," and "Break My Heart" to the more funky, experimental sounds of the title track "Future Nostalgia." While the singer tantalizes with pulsing nightclub anthems like "Don't Start Now" and "Cool," Lipa evokes the sweet euphoria of sexual intimacy in bedroom bangers "Good In Bed" and "Pretty Please."
When it comes to revamping the sounds of a nostalgic era, Lipa accomplishes that mission with Future Nostalgia. Speaking with outlets about her long-awaited project, the 24-year-old revealed she'd sought inspiration in music icons like Gwen Stefani, Madonna, OutKast, and Blondie.
"What I wanted to do with this album was to break out of my comfort zone and challenge myself to make music that felt like it could sit alongside some of my favourite classic pop songs, whilst still feeling fresh and uniquely mine," she told Metro. "My sound has naturally matured a bit as I've grown up but I wanted to keep the same pop sensibility as I had on the first record. ... I realised that what I wanted to make was something that felt nostalgic but had something fresh and futuristic about it too."
Hear a few tracks from Future Nostalgia below.