Coronavirus Cases Top 100,000 in U.S. As Trump Signs $2T Stimulus Bill
By R.J. Johnson - @rickerthewriter
March 28, 2020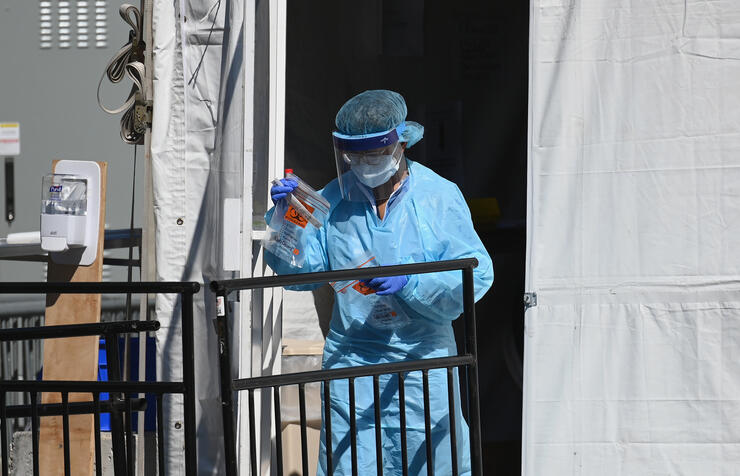 The number of coronavirus cases in the United States surpassed 100,000 on Friday as President Donald Trump signed a historic $2 trillion economic relief package aimed at providing help to workers and businesses that have been hurt the most by the outbreak.
Meanwhile, South Korea health officials said believe the strict social distancing they put into place has led to more people recovering from the coronavirus than active cases for the first time since the outbreak began there. Residents in South Korea are being asked to not break the social distancing measures until at least April 5.
Here is your COVID-19 update for Saturday, March 28:
U.S. Surpasses 100,000 Coronavirus Cases
According to data collected from Johns Hopkins University, the number of confirmed coronavirus cases in the United States surpassed 100,000 on Friday. It currently stands at 104,860 as of 10 a.m. ET Saturday morning. The death toll from the respiratory disease also surpassed 1,700 Saturday morning.
The U.S. has reported the most number of coronavirus cases than any other country in the world, including China, where COVID-19 is thought to have originated. The number of cases in the U.S. shot up this week as testing finally ramped up after weeks of delays and shortages.
Dozens of states have issued stay-at-home orders for residents and shuttered nonessential businesses across the country. Most people can longer go to work, school or even leave the house unless it's for a specific reason that's allowed by the orders.
Meanwhile, Italy saw its worst day of the outbreak as they reported 919 deaths from the disease in the 24 hour period between Thursday and Friday. Worldwide, there are more than 600,000 infections and more than 28,700 reported deaths. The country of more than 60 million also surpassed China in number of total infections with more than 86,000 people confirmed to have the virus.
President Trump Signs Historic $2 Trillion Stimulus
President Donald Trump on Friday signed the enormous $2 trillion economic stimulus package aimed at helped Americans and businesses across the country that have been affected most by the COVID-19 pandemic.
Among the bill's provisions are checks that will be sent to individuals and families, including $1,200 for individuals making up to $75,000 a year and $2,400 for couples who make up to $150,000. Individuals and couples would also be eligible for an additional $500 per child.
Unemployment benefits are also expanded, with workers who would not typically qualify, such as furloughed employees and freelancers, as well an increase of $600 in maximum unemployment benefits that a state can send to a person for up to four months.
Money has also been set aside for hospitals and healthcare providers that have been hit hard by the outbreak. Up to $500 billion in loans for distressed companies will also be available.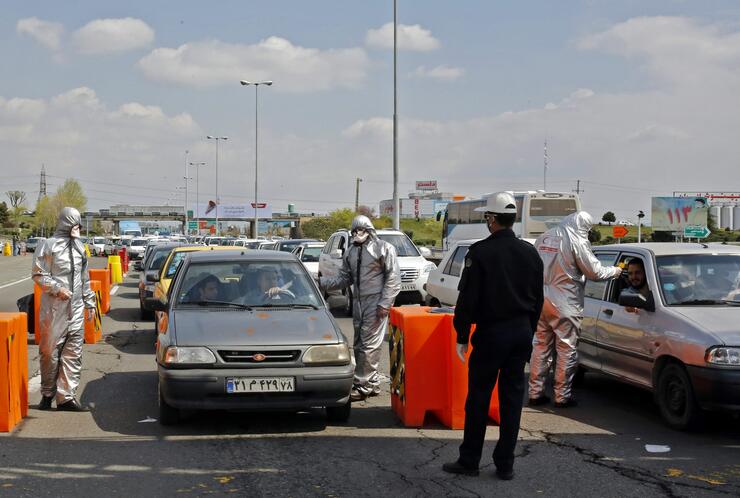 Hundreds Dead in Iran After They Used Methanol Thinking it Could Protect Them From Coronavirus
More than 300 people have died and at least 2,197 more have fallen ill after consuming methanol because they believed it would help protect them from catching COVID-19, local media said.
At the heart of the problem, are fake remedies, which have spread online across social media channels in Iran. As an Islamic nation, the trading and consumption of alcohol is banned, but that hasn't stopped bootleggers from distributing methanol to people in the country. Those looking for alcoholic-based drinks often find them through a chain of black market dealers, where it is difficult to tell what the source or quality of alcohol might be.
Gholam Hosein Mohebbi, head of the public relation of Imam Hospital of Ahwaz, told ABC News that they initially believed patients were drinking alcohol to protect themselves from the coronavirus.
"But later we realized from their families and friends that they were mostly alcohol users who would get their alcohol from bootleggers, but this time what they had been handed over was a methanol-based drink, not their usual booze, named araq, mixed with water and ethanol," he said.
Iran is among one of the hardest hit countries in the world, as more than 35,000 people there have been infected with COVID-19 as of Saturday morning. It's also seen a heavy death toll, at 2,517.
"Other countries have only one problem, which is the new coronavirus pandemic," said Dr. Hossein Hassanian, an adviser to Iran's Health Ministry. "We have to both cure the people with the alcohol poisoning and also fight the coronavirus."
Hassanian says the problem could be more severe than reported.
Delta Offers Free Flights for Medical Volunteers
Delta Airlines said this week that medical volunteers who are heading for certain regions of the U.S. that have been significantly affected by the coronavirus can book round-trip Delta flights free of charge, a statement from the airline said Friday.
Volunteers who are heading to Georgia, Louisiana and Michigan can get the free flights by:
Georgia: Interested individuals can learn more by reaching out to providers@gema.ga.gov. 
Louisiana: Contact the Louisiana Hospital Association at LHA-HealthPro@lhaonline.org. 
Michigan: Volunteers can visit Michigan.gov for more information.
"Air travel plays a significant role in making connections in both good and challenging times, and our hope is that offering free travel gives more of these professionals the ability to help in critical areas of the U.S.," said Bill Lentsch, Delta's Chief Customer Experience Officer.
The airline is looking into expanding the program for other regions, including the hardest hit states of California, New York and Washington.
To keep up to date on the latest news about the coronavirus and to understand what you need to stay safe and healthy, check out the Coronavirus: Fact vs Fiction podcast from CNN Chief Medical Correspondent Dr. Sanjay Gupta.