AJ McLean's Daughter Crashes Twitter Takeover & It's Truly Adorable
By Taylor Fields
March 30, 2020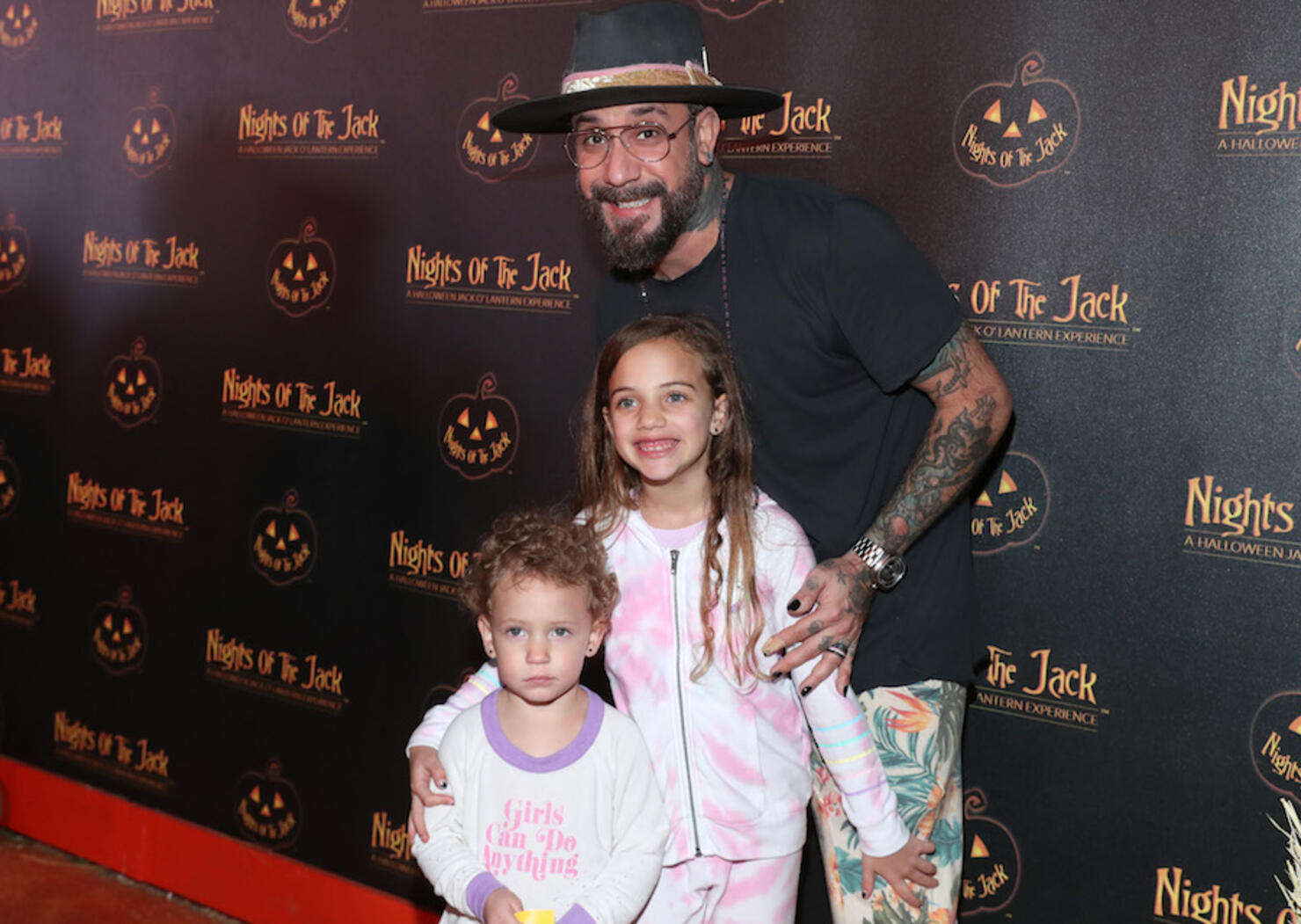 Backstreet Boys performed their classic "I Want It That Way" during FOX presents iHeartRadio Living Room Concert for America, and before the event which aired on March 29th, the band's AJ McLean took over iHeartRadio's official Twitter account (and with a very special guest).
During the takeover, AJ answered a few fan questions, one of which was what is bringing him positivity during this difficult time surrounding the coronavirus COVID-19 outbreak. McLean revealed:
"First, obvious answer, my family. Obviously, daddy travels the world a lot. I'm gone, probably, 9-10 months out of the year, most years. So to be home as often as I am now has been amazing. [I've been] getting to put in a lot of quality daddy time, and husband time, and it's been amazing. Being able to be here for my family, being able to be here for my girls, has been amazing."
Then, his youngest daughter walked in the room to adorably say, "Hi, America" and it's so wholesome.
Elsewhere during the takeover, AJ revealed the power of being able to perform for fans during the current pandemic. In a multi-part video answer, he explained:
"Music heals everything. Music is life, music is my life. Without music, I don't know what I would do. From our music, to other artists' music, to some of the very creative, hopefully make you laugh, parody videos and songs that have been kind of made to make people smile during these stressful times that I've seen all over the internet, [there's] some pretty creative stuff out there, definitely puts a smile on your faces. But, to able to perform for fans in any capacity, it means the world to us. It's why we do what we do, to bring music to the masses, to bring music to everybody across the globe. And since this is a global pandemic, obviously, we want to reach out to everyone around the world, and spread happiness, peace and love. And, let's beat this thing. All of us together whether through music, however you need to cope through this. For me, it's all about the music, and being with my family, and knowing that we have the most amazing, amazing people — doctors, nurses, the military, whoever it is on the frontlines right now trying to help all of those that are sick to help stop this horrible, horrible virus from spreading. Let's keep the music coming, let's keep the happiness and the joy, even through the darkest of times. There is light at the end of the tunnel. So, let's get there together."
Obviously, AJ has been spending a lot of time with his family over the last few weeks, while also taking part in #sophisticatedsaturdays:
And if you have ever wondered how the guys decide what to wear on stage together, AJ revealed, "We work with incredible stylists and each of the boys brings our unique style and flavor to what we perform in."
You can support two of many charitable organizations that are helping victims and first responders during this difficult time —Feeding America and First Responders Children's Foundation. Every dollar raised from the COVID-19 response fund for Feeding America will be used to get food and funds to local food banks across the US and FOX Entertainment is matching the first $100,000 donated from supporters. Money raised for First Responders Children's Foundation will help support those first responder families who are enduring financial hardship due to the coronavirus outbreak.
And if you missed any of the iHeartRadio Living Room Concert for America, watch the special on iHeartRadio's official YouTube channel until April 1st.