Sam Smith Sings 'How Do You Sleep?' A Capella During Living Room Concert
By Taylor Fields
March 30, 2020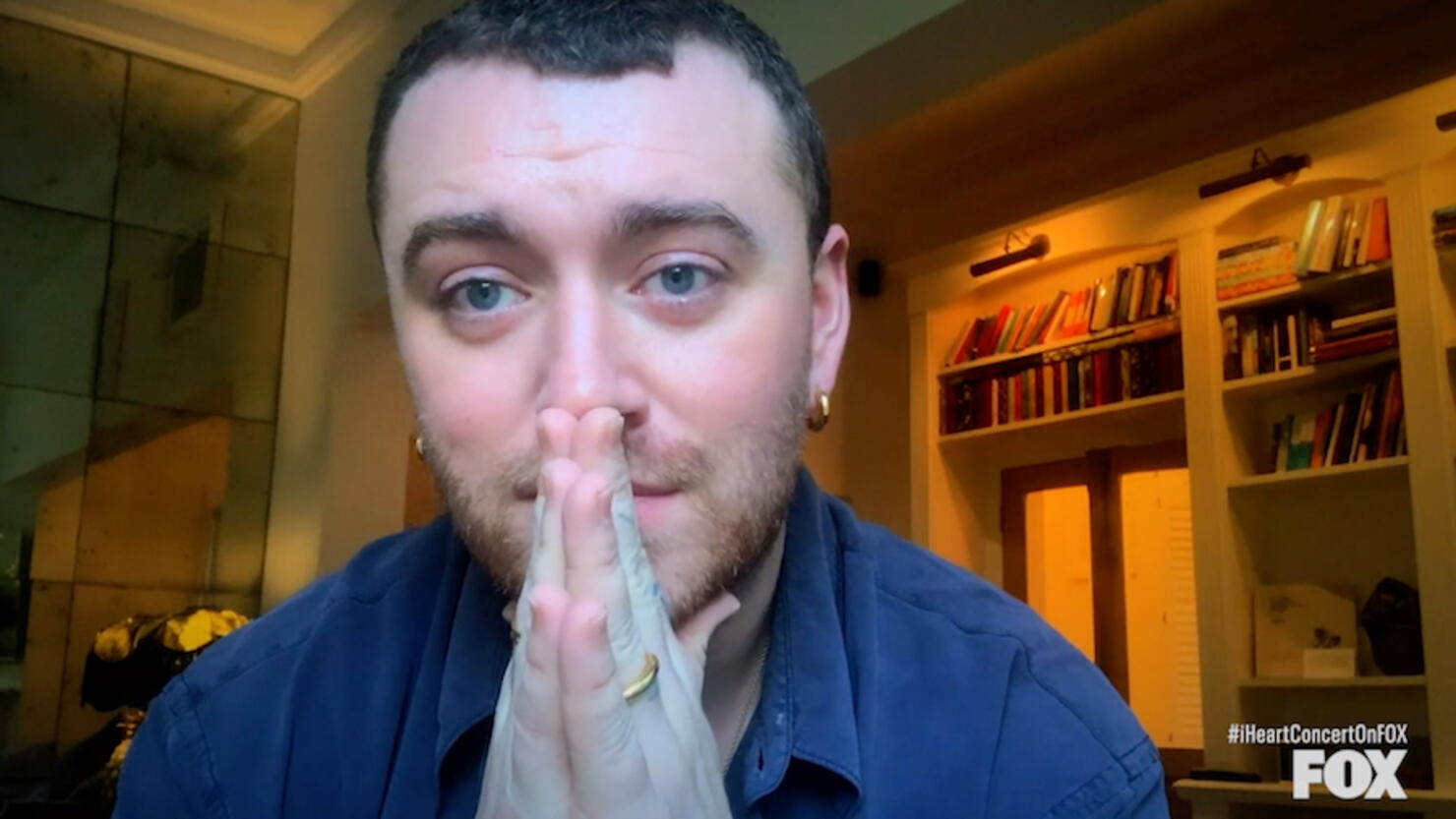 When you're Sam Smith, you don't need any instruments backing you up.
During FOX presents the iHeartRadio Living Room Concert for America, Sam performed a gorgeous a cappella version of their song "How Do You Sleep?" from their home in London.
Before performing the track, they shared a message to fans hoping that their performance of the song lifts fans' spirits during this difficult time in the world, as society faces coronavirus COVID-19 and the virus' many physical, emotional, and financial effects. They said, "I hope you are safe, wherever you are, and I just wanted to send this through to you guys, and I hope this makes you feel better. Because music is making me feel a lot better right now."
Sam has been vocal in their support for the #stayathome challenge on social media. And after being nominated by Elton John, who coincidentally hosted the iHeartRadio Living Room Concert for America, they shared the people in their life who they are staying home for, and wrote:
"Thank you beautiful [Elton John] for my nomination. This is a wonderful thing to do. I stay home for my incredible family. This is unprecedented times and my thoughts and heart is with everyone right now. We are in this together."
You can support two of many charitable organizations that are helping victims and first responders during this difficult time —Feeding America and First Responders Children's Foundation. Every dollar raised from the COVID-19 response fund for Feeding America will be used to get food and funds to local food banks across the US and FOX Entertainment is matching the first $100,000 donated from supporters. Money raised for First Responders Children's Foundation will help support those first responder families who are enduring financial hardship due to the coronavirus outbreak.
And if you missed any of the iHeartRadio Living Room Concert for America, watch the special on iHeartRadio's official YouTube channel until April 1st.