Worshippers Flock To Florida Church As Coronavirus Cases Continue To Climb
By Bill Galluccio
March 29, 2020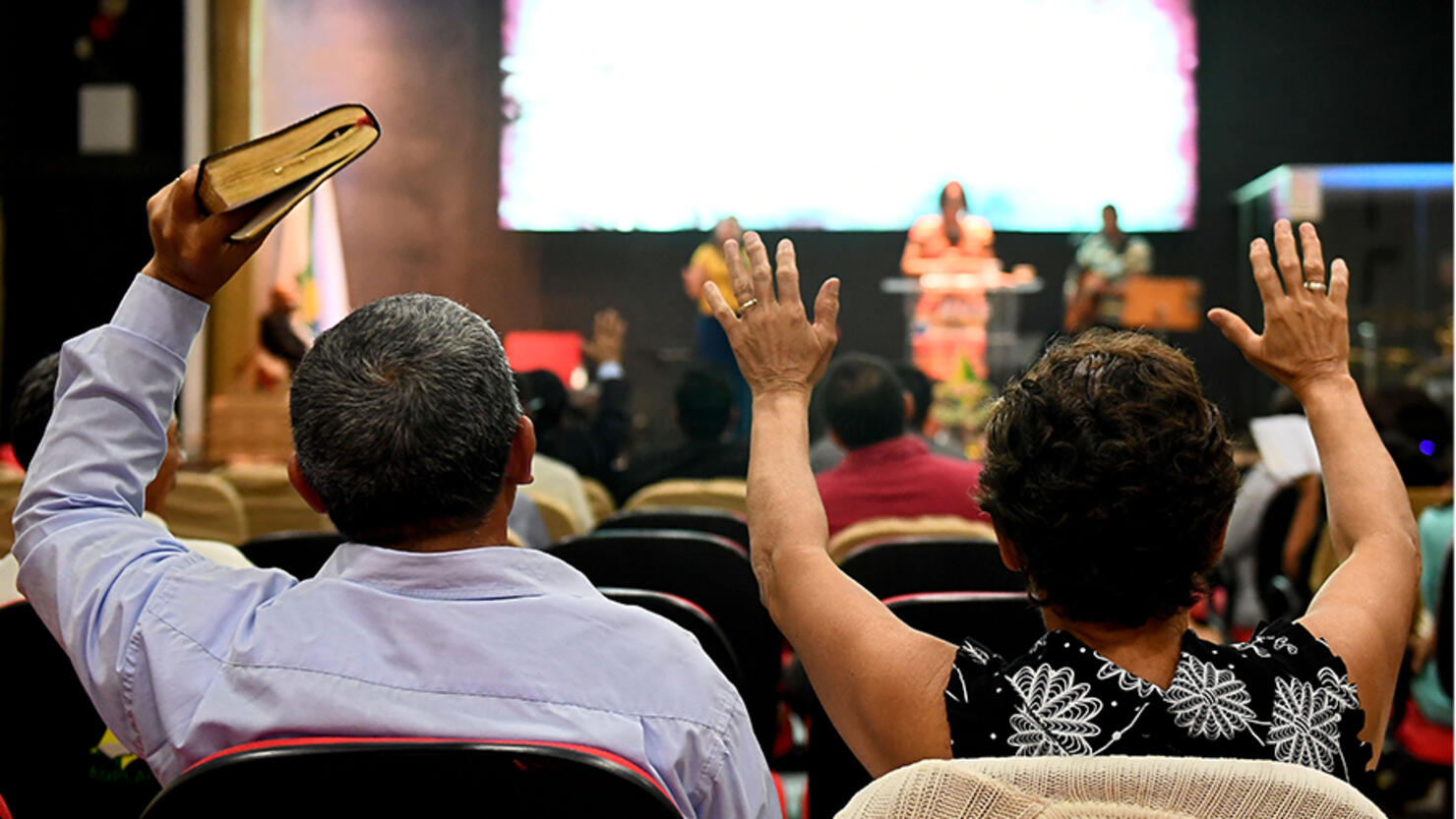 A church in Tampa, Florida, is defying the advice of health officials and continues to remain open and host services as the number of coronavirus cases in the state climbs above 4,000. On Sunday, hundreds of worshippers showed up for the three-and-a-half-hour service.
River Church Pastor Rodney Howard-Browne wasn't worried about the global coronavirus pandemic, assuring the congregation that the church building has been cleaned and sterilized.
"We brought in 13 machines that basically kill every virus in the place, and uh, if somebody walks through the door it's like, it kills everything on them," he said, according to TMZ. "If they sneeze, it shoots it down at like 100 mph. It'll neutralize it in split seconds. We have the most sterile building in, I don't know, all of America."
Howard-Browne has been dismissive of the danger posed by COVID-19, which has killed 54 people in Florida.
"We are not stopping anything," he said two weeks ago, according to the New York Post. "I've got news for you, this church will never close. The only time the church is closed is when the Rapture is taking place."
Florida Governor Ron DeSantis has not issued a statewide stay at home order, instead, leaving that decision to local leaders. So far, ten counties, including the county in which River Church is located, have placed some restrictions and ordered non-essential businesses to close.
To keep up to date on the latest news about the coronavirus and to understand what you need to stay safe and healthy, check out the Coronavirus: Fact vs. Fiction podcast from CNN Chief Medical Correspondent Dr. Sanjay Gupta.