86-Year-Old Woman Dies After Stranger Hits Her For Not Social Distancing
By R.J. Johnson - @rickerthewriter
March 30, 2020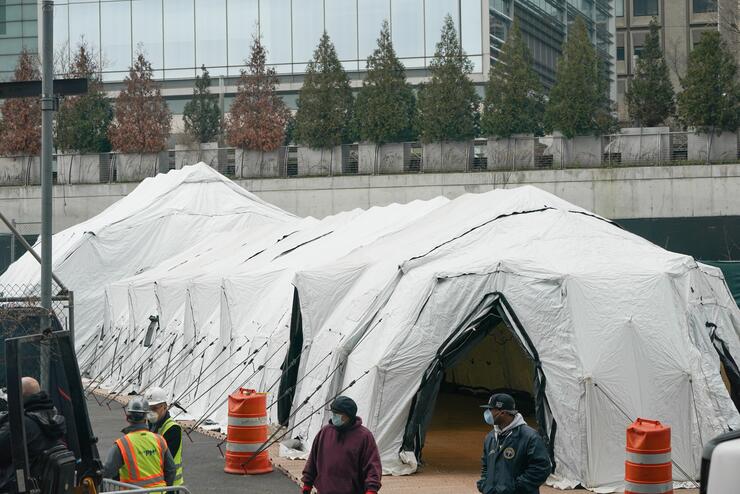 An elderly woman who was awaiting treatment for an intestinal blockage at a Brooklyn hospital died over the weekend after she was hit in the head by another patient who complained the 86-year-old woman wasn't engaging in "social distancing," the New York Daily News reports.
Janie Marshall, 86, died a few hours after the confrontation at Bedford-Stuyvesant's Woodhull Hospital, sources told the outlet. Marshall had been waiting at the hospital's emergency room to be treated when she grabbed a metal stand in a hallway near a bed, where the suspect, Cassandra Lundy, 32, was sitting. Lundy reportedly complained that Marshall was violating social distancing guidelines and then allegedly slugged the elderly woman in the head, knocking her to the ground, police said.
Marshall reportedly cracked her head on the floor just after 2 p.m. Saturday. The incident wasn't witnessed by anyone, but it was reportedly caught on video. Lundy reportedly told a Hospital police officer that she hit Marshall because the 86-year-old didn't "stay more than six feet away."
Marshall was sent for a CT scan and was awaiting the results when she was later found slumped over in her chair at around 5:40 p.m. She was pronounced dead from her head injury.
Hospital police issued Lundy a disorderly conduct summons after the attack and released her. Marshall died a few hours later. An autopsy will be conducted to determine Marshall's cause of death - if it's ruled a homicide, Lundy could face upgraded charges.
According to the New York Post this isn't Lundy's first brush with the law with her record showing 17 prior arrests, including drug possession charges, trespass, assault and strangulation.
To keep up to date on the latest news about the coronavirus and to understand what you need to stay safe and healthy, check out the Coronavirus: Fact vs Fiction podcast from CNN Chief Medical Correspondent Dr. Sanjay Gupta.