Meghan Markle & Prince Harry Announce The End Of Sussex Royal Instagram
By Emily Lee
March 30, 2020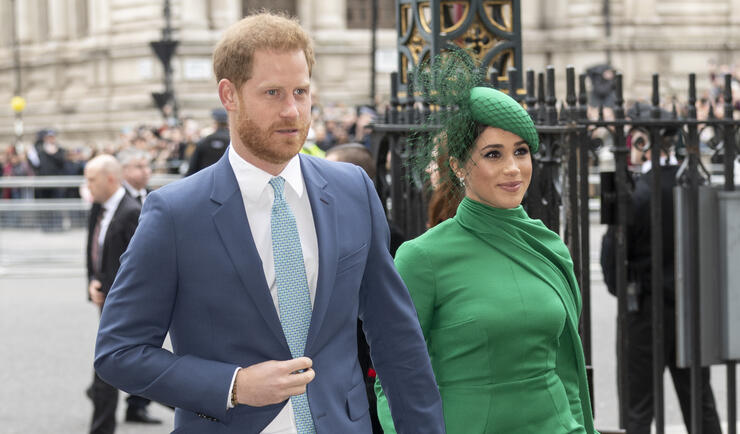 In a lengthy message, Prince Harry and Meghan Markle announced they will no longer be posting on their @SussexRoyal Instagram account. If you've been following the Duke and Duchess of Sussex in recent months—and even if you haven't, TBH—you know they announced they'd be stepping down from their positions as full-time working members of the Royal Family. They wrapped up their final royal duties earlier this month and there transitional year to explore financial independence from the crown officially begins on Tuesday (March 31).
As part of the new arrangement they made with Queen Elizabeth, Harry and Meghan won't be allowed to use the word "royal" in any of their branding. While it's unclear at this point if Harry and Meghan are leaving Instagram completely or they plan to make another non-royal branded account in the future, the Sussexes' left their followers with a parting message filled with comforting words.
"As we can all feel, the world at this moment seems extraordinarily fragile. Yet we are confident that every human being has the potential and opportunity to make a difference—as seen now across the globe, in our families, our communities and those on the front line—together we can lift each other up to realize the fullness of that promise," Harry and Meghan began.
"What's most important right now is the health and wellbeing of everyone across the globe and finding solutions for the many issues that have presented themselves as a result of this pandemic," they continued. "As we all find the part we are to play in this global shift and changing of habits, we are focusing this new chapter to understand how we can best contribute."
They reassured their followers that "while you may not see us here, the work continues." They then went on to thank their followers for "the support, the inspiration and the shared commitment to the good in the world." Finally, they left us all with a shared mission: "please take good care of yourselves, and of one another."
Not only have Harry and Meghan shuttered their Sussex Royal Instagram account, a spokesperson for the couple announced on Monday (March 30) that Buckingham Palace will no longer comment on the Sussexes' affairs from this point forward. It's truly the end of an era.
Photo: Getty
Chat About Meghan Markle & Prince Harry Announce The End Of Sussex Royal Instagram